Euro 2016: Why Jack Wilshere Should Be in Roy Hodgson's England Squad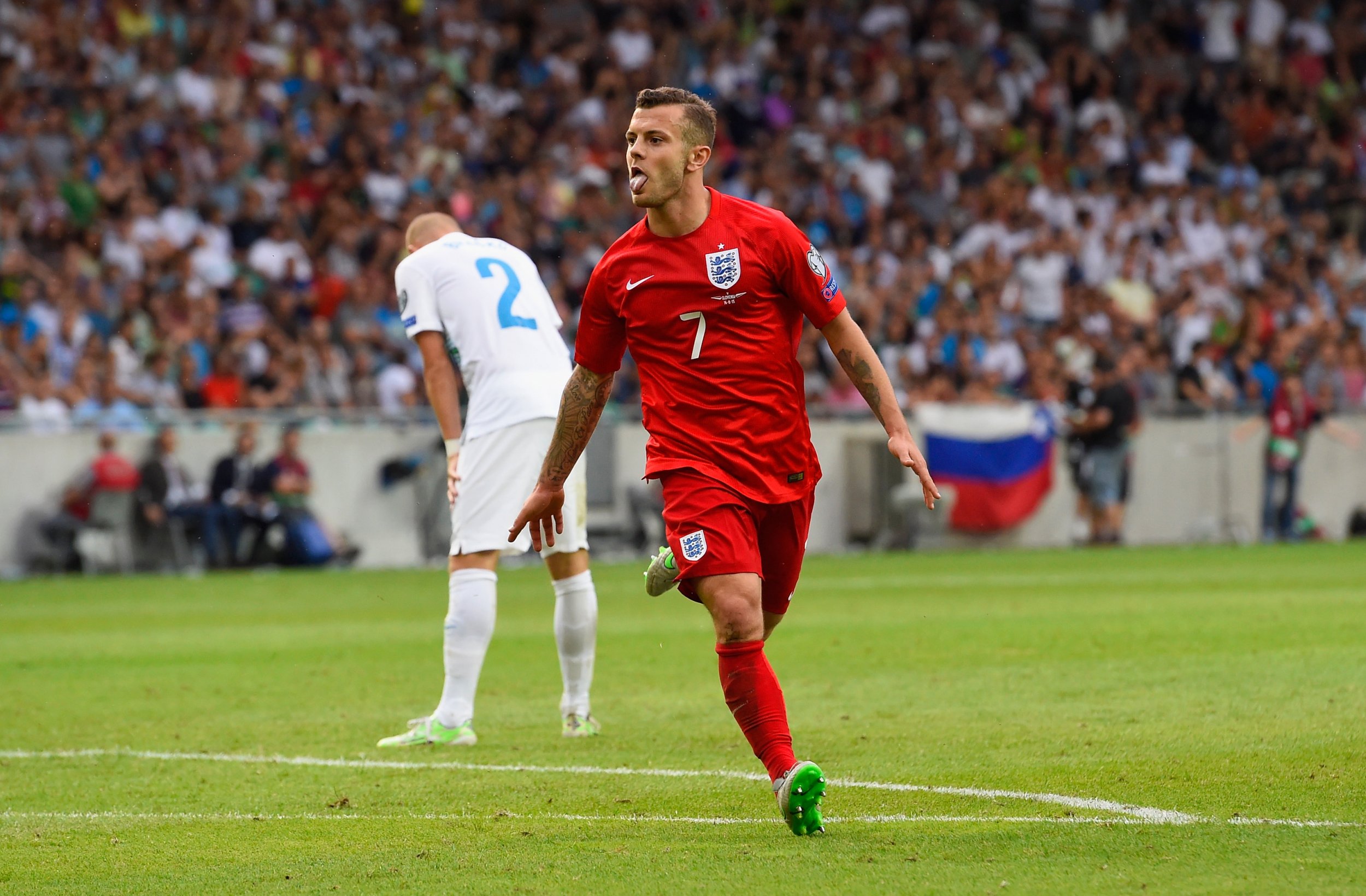 It is almost 11 months since Jack Wilshere last played a full 90 minutes of football. With the European Championships in France just a month away, this is an unwelcome statistic in Wilshere's bid to be part of Roy Hodgson's England squad.
A substitute appearance in Arsenal's 2-2 draw with Manchester City on Sunday saw his total minutes played this season reach 72. Wilshere remains one of the few with their passports at the ready.
But the fact his last full match came in a Euro 2016 qualifier for England, during a performance in which he starred with two goals in a 3-2 win over Slovenia, makes it all the more fitting.
Wilshere wears the England shirt with pride. He's dynamic, skillful, intelligent and determined. All aspects that make him a Hodgson favorite. The latter, however, has played a role in the injuries that have blighted Wilshere's career, with his desire putting him at risk.
At the age of 24, Wilshere has been sidelined 25 times at Arsenal due to injury, including the latest return from a broken leg sustained in August 2015.
But it's a risk worth taking. With three friendlies remaining for England —against Turkey, Australia and Portugal—before the Euros begin, it gives Hodgson the chance to ease Wilshere in. And his preferred position for the Arsenal midfielder is just in front of the defensive line, performing the transition from defense to attack.
The rise of Eric Dier, Tottenham's defensive midfielder, this season aids the potential for Wilshere to be named in the England squad. While alone he looks vulnerable, playing alongside Dier would give England security mixed with adventure in the middle of the park.
Hodgson will have learned from the naivety of England's squad that finished bottom of Group D at the 2014 World Cup in Brazil.
Passion and pride, accompanied with the skill Wilshere possesses, can help atone for disaster two years ago, and fulfill the hope that follows this England team across the English Channel.
It's a gamble worth taking.