Europe Moves to Cap Putin's Profits From OPEC Oil Cuts
The European Union moved to implement a long-debated price cap on Russian oil exports Thursday to limit potential Russian profits from a recently announced 2 million barrel per day production cut by OPEC+, the cartel of oil-producing nations that all but controls global oil prices.
The price cap—which comes amid a bevy of new sanctions from the EU—would be implemented throughout the winter and, in theory, would seek to further reduce Russia's revenues from oil exports while allowing Europe to meet some of its existing energy demand.
According to national economic data, the vast majority of Russia's government is funded by revenues from oil and gas exports. And the European Union's member nations, particular those on the eastern side of the continent, are among the nation's biggest customers.
Though the EU has a pre-existing ban on Russian oil imports by sea, the proposed cap would allow the transport of Russian oil into EU affiliates at a price pre-set by the EU's 27-member coalition, prospectively dealing a blow to the country's ability to fund its ongoing war in Ukraine while keeping global energy markets stable entering the cold winter months.
The move by the EU has been supported by many of its member countries as a means to cripple the country's ability to wage war in Ukraine as its military's resolve has reportedly begun to fade and as the Kremlin has increasingly sought arms and munitions from outside its borders.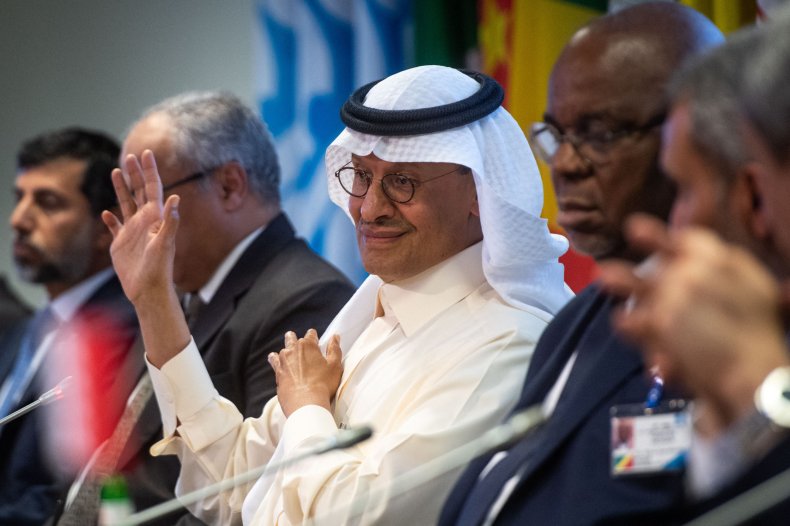 Craig Kennedy, an expert on Russia's energy history, suggested at the onset of Russia's invasion into Ukraine that its oil industry was the country's Achilles' Heel in the conflict while other experts have hinted that Russia is unable—or simply cannot afford—the cost of a substantial cut in production to attempt to undermine the impacts of the price caps.
While Russian Deputy Prime Minister Alexander Novak told Bloomberg News Wednesday that a potential price cap on Russian oil could result in a temporary drop in production by the country (a move that could cause further supply scarcities and a sharp increase in prices in the West), the Center for Strategic and International Studies noted in September that the Russian oil industry already has limited storage capacity, and that halting production in the oilfields of Western Siberia could freeze equipment and damage its existing oil infrastructure.
Meanwhile, the United States government has already begun weighing its own sanctions in an attempt to dissuade the move by OPEC, including proposed legislation to pull U.S. missile defense systems and troops from Saudi Arabia and the United Arab Emirates, where the U.S. has maintained a presence as a bulwark to hostile countries like Iran.
Ultimately, the anticipated move by OPEC+—which Russia is part of—this week to cut supply could be seen less as a counterbalance to the West and more as a strategic move to support their members' own economic interests, says Nikolay Kozhanov, a research associate professor at the Gulf Studies Center of Qatar University and a non-resident scholar with the Middle East Institute's Program on Economics and Energy.
"The OPEC+ keeps on counting mostly on the psychological effect from its moves," Kozhanov told Newsweek in an email. "Of course, we need to see how the production quotas' cuts are to be distributed among the cartel members, but, for now, it looks like the OPEC+ is just trying to scare the market."
"These cuts are also not a pro-Russian move," he added. "Each player plays its own game. No friendship or obligations."
OPEC+ members have already sought to take advantage of discounted Russian crude oil to create refined products they then export on their own. It is also unclear where the decreases in production will come from, suggesting that the announcement of production cuts could be seen more as a means to secure its relevance in the coming year—particularly as consumer prices for products like gasoline and diesel remain high.
"What's really important here in practical terms is that the OPEC+ extended its existence to 2023," added Kozhanov. "That means: a. OPEC+ believes that the market will be unstable in 2023; b. Moscow will still be valid as a partner; c. OPEC+ agreement remains in the eyes of its members a factor shaping the market."
In the immediate-term, the news has not had a significant impact. In the United States, oil prices on the West Texas Intermediate had fallen 19 cents a barrel, while gas prices were down by less than a penny as of Thursday morning.