OPEC Decision Could Force Europe to Cooperate With Putin
The Organization of the Petroleum Exporting Countries (OPEC) recently agreed to drastically slash oil production by 2 million barrels a day, potentially giving Russian President Vladimir Putin a win over Europe's sanctions on his oil.
The decision comes months after many European Union (EU) countries announced sanctions against Russian oil and the United States government pleaded with Saudi Arabia not to decrease oil production. The announcement puts increasing pressure on the countries who have issued sanctions against Russian oil and, in turn, Europeans could see prices climb even higher. The climbing prices could increase political tension as countries struggle for a solution and potentially even fold their sanctions.
"We are going to see what the Europeans are made of," Igor Lukes, a Boston University professor who specializes in history and international relations, told Newsweek.
Many EU countries applied sanctions against Russian oil in the hopes of lessening Putin's profits from oil sales and therefore leading to less revenue for the war. Lukes said he hopes those countries aren't going to cede to Russia and release their sanctions, despite any discomfort that may come from rising prices.
Lukes anticipates that countries closer to Russia will suffer more than others, as they are more likely to depend on Russia's oil. This has led to a mixed approach in Europe, with some countries starkly opposing Russia's actions and others continuing to support the Kremlin.
"Countries such as Hungary are basically in Putin's pocket, but that doesn't apply across the board because, for instance, the Baltic countries—although they very much depend on Russian energy—they are explicitly very critical of Putin," Lukes said.
Hungarian Prime Minister Viktor Orban has opposed Russia's war against Ukraine and even asked for a ceasefire, but he won't go as far as implementing sanctions. Orban refused to implement sanctions as Hungary relies heavily on Russian oil and gas. According to an ABC News article, Hungarian leaders said an EU oil boycott would devastate its economy and "destroy its stable energy supply."
Other experts believe some European countries may threaten to fold their sanctions in hopes of inspiring the EU to take stronger action in supporting the countries as prices rise. By threatening to undo their sanctions, countries might encourage the EU to provide aid such as offering subsidies to the countries that have imposed sanctions.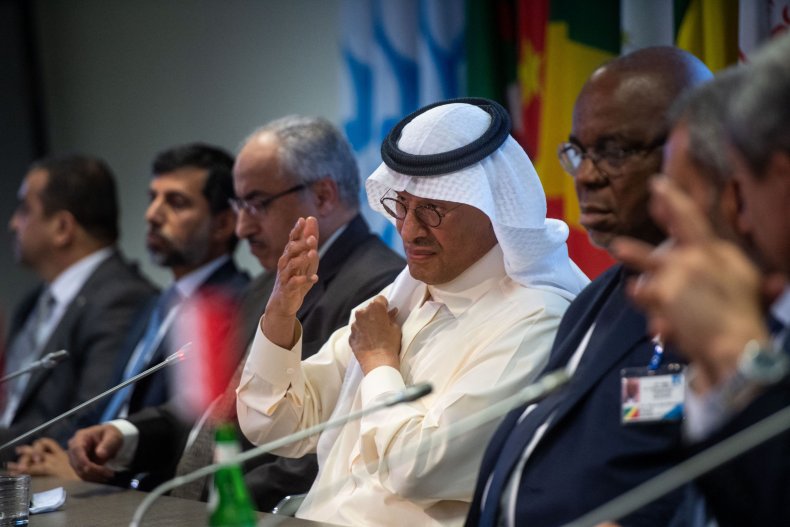 Germany imposed domestic subsidies on fuel to reduce consumers' burdens. Elizabeth Carter, an assistant professor of political science at the University of New Hampshire, told Newsweek not all European countries are able to accomplish similar measures. Countries that don't have capabilities to do it on their own may use the threat of lifting sanctions to convince the EU to step in with similar measures.
"It remains to be seen if some type of joint borrowing scheme will be undertaken—as the EU did to an extent during the COVID crisis—to subsidize some type of price cap and limit inflation," Carter said.
The EU has struggled to agree on such measures, but European Commission President Ursula von der Leyen will meet with EU leaders this week to discuss capping gas prices in hopes of weakening increasing energy costs. According to Reuters, most EU members support a cap but others like Germany, Denmark and the Netherlands are concerned a cap could threaten supply.
American University associate professor Bill Davies said Germany becoming dependent on Russian energy or Hungary's relationship with Russia have prevented a united approach to the war, and the decreased oil production could exacerbate the divided EU front.
"With [OPEC Plus] cutting supplies further, it will heighten those tensions already being played out between the EU member states," Davies told Newsweek.
As a leader of OPEC Plus, Russia agreed with Saudi Arabia to decrease OPEC production, prompting many to believe that it was a part of Putin's strategy as he struggles militarily in the war.
"This will hurt European economies, and put pressure on European cohesion," Carter said.
Despite speculation that the EU might struggle to agree on a solution, Davies told Newsweek the issue could lead to a tightened relationship within NATO and a positive reflection on the United States, even as Americans might feel the effects of higher gas prices.
"A more positive view might be that increasing dependence on U.S. oil reserve releases might serve to tighten the NATO community. More optimistic still is that it seems from latest reports that the war itself is turning quickly in Ukraine's favor and that an end to the crisis might not be so far into the future as once feared," Davies said.