Biden 'Disappointed' by OPEC Decision, Wants to Limit Their Control
President Joe Biden "is disappointed by the shortsighted decision" by the Organization of the Petroleum Exporting Countries (OPEC) to cut production as the conflict between Russia and Ukraine continues, the White House said Wednesday.
The Biden administration received the bad news when OPEC and allied oil-producing nations backed a plan at the OPEC Plus meeting in Vienna to cut oil output by 2 million barrels per day, or approximately 2 percent of global supply.
The decision came at the recommendation of the cartel's Joint Ministerial Monitoring Group. If the decision is confirmed later Wednesday at the OPEC Plus Ministers meeting, it would be the deepest cut in oil production since the start of the COVID-19 pandemic in 2020.
"At a time when maintaining a global supply of energy is of paramount importance, this decision will have the most negative impact on lower- and middle-income countries that are already reeling from elevated energy prices," said National Security Advisor Jake Sullivan and National Economic Council Director Brian Deese in a joint statement.
Sullivan and Deese touted a reduction in national gas prices, which fell about $1.20 per gallon to an average of $3.29 per gallon.
But prices have risen again, with AAA reporting Wednesday that the national average has gone up to about $3.83 per gallon. That is in large part due to an increase in California, where per-gallon prices are exceeding $6.42 a gallon.
Brent crude oil cost above $120 per barrel in June, Axios reported, and rose to about $93 per barrel Wednesday morning after weeks of decline.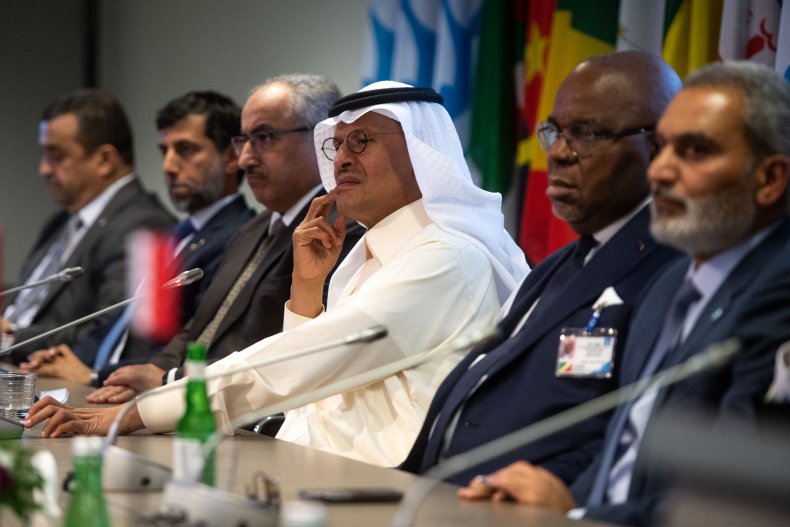 GasBuddy Head of Petroleum Analysis Patrick De Haan said that he expects the OPEC decision to result in national per-gallon costs increasing by roughly 15-30 cents.
He added that "the worst appears to be over" in California, saying price differentials are "plunging" and leading to 45-cent decreases in gas values.
"its VERY nuanced right now because of refinery kinks, but high #gasprices will soon fall in the West Coast, Great Lakes and others where they exploded, while rising in the Gulf, South, SE, East Coast and NE because of OPEC's decision," De Haan tweeted.
The U.S. Department of Energy is expected to deliver an additional 10 million barrels from the Strategic Petroleum Reserve to the market next month.
"The President will continue to direct SPR releases as appropriate to protect American consumers and promote energy security, and he is directing the Secretary of Energy to explore any additional responsible actions to continue increasing domestic production in the immediate term," the White House said.
Along with the Biden administration planning to consult Congress on methods "to reduce OPEC's control over energy prices," the president continues to plead for U.S. energy companies to reduce prices at the pump.