Europe Trying to Avoid Trump Sanctions in Last-ditch Attempt to Preserve Iran Nuclear Deal Until U.S. President Leaves Office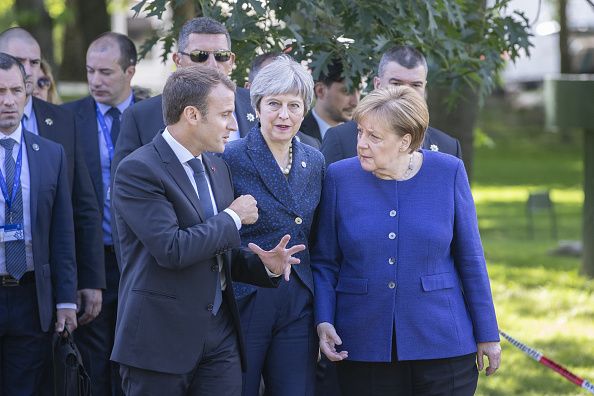 European leaders unveiled plans Thursday for how their countries will continue to do business with Iran without feeling the effects of United States sanctions. The effort represents a last-ditch attempt by Europe to save the Iran nuclear deal that President Donald Trump has pledged to kill.
The new special-purpose vehicle for trade with Iran, dubbed the Support of Trade Exchanges (INSTEX), could keep the Iran nuclear deal, which Trump abandoned in May, alive until new leaders who are supportive of the deal can be voted in, experts argue.
Germany, France and Britain are launching the vehicle, which will facilitate financial transactions between Iran and Europe that do not violate U.S. sanctions. Instead of circumventing U.S. sanctions, the new body will allow Europeans to sell food, medicine, and medical equipment to Iran within the framework of U.S. sanctions policy.
"The best way to think about this is as a trade intermediary. It's a state-owned company that has been established to help act as a go-between for European exporters and Iranian importers and vice versa," Esfandyar Batmanghelidj, an expert who has spent years working on business diplomacy projects between the West and Iran, told reporters on Thursday.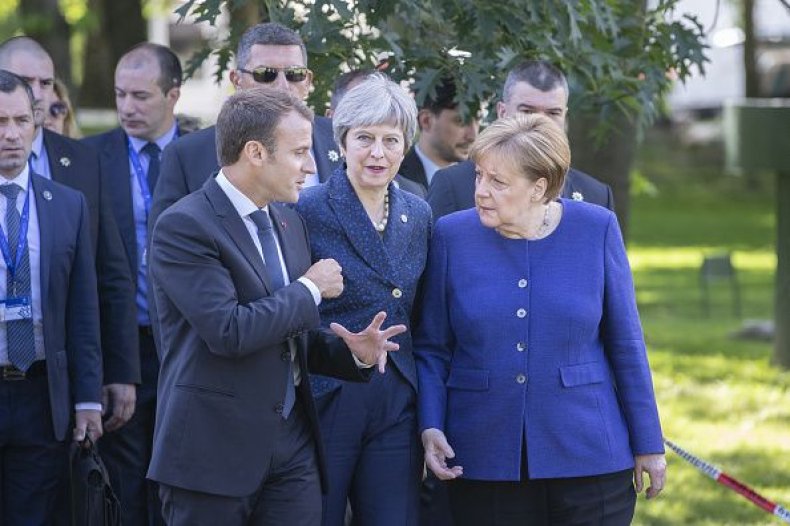 "One of the disruptions we've seen over the past year as we've seen this build up to the re-imposition of sanctions is that European banks are reluctant to accept payments coming from Iran for purchases made of European goods, and the reason is that those funds are seen as kind of toxic," Batmanghelidj added. "There's a general pervading concern in the European banking sector that accepting Iranian funds opens you up to U.S. secondary sanctions risk, because even if you've conducted your due diligence, in the event of some mistake, it's possible that the U.S. would take some punitive action."
The threat of U.S. secondary sanctions is real, since top Trump administration officials have warned U.S. allies in Europe that they would not hesitate to sanction any European company that continues to do business with Iran. That means that trade in goods that Iranians desperately need, like food and medicine, has dropped even though those items are not subject to U.S. sanctions. Aside from the obvious humanitarian disaster such policies could provoke, a precipitous drop in trade could have widespread political and geopolitical ramifications.
Iran's leadership accepted the provisions of the nuclear deal, which put strict curbs on the country's nuclear development program in exchange for sanctions relief, because it believed that putting an end to sanctions would help boost the country's economy. If Trump's decision to reimpose sanctions makes it impossible for much of the world to do business with Iran, the country's government will have little incentive to stick with the deal.
Many political hard-liners in Iran are already arguing that the agreement should be abandoned.
But advocates of the Iran nuclear deal, known formally as the Joint Comprehensive Plan of Action (JCPOA), argue that it's imperative for it to remain in place to keep Iran from developing a nuclear weapon. With this in mind, the Europeans are hoping that their special-purpose vehicle can hold things together until a new and less hawkish U.S. administration is willing to enter into conversations with Iran again, experts note.
"If the SPV can have enough of an impact, economically or politically, to keep Iran in the nuclear deal for another year, then we're looking at a 2020 election in the U.S., we're looking at a 2021 presidential election in Iran, and for the first time in a very long time two first-time presidents, in Iran and in the U.S., will have the opportunity to renegotiate aspects of the JCPOA, come to a new understanding," Batmanghelidj said.
Meanwhile, some argue that the mechanism is also a way for Europe to exert its independence from the U.S. Russia and China have also expressed their support for the nuclear deal, and Russia released a statement on Thursday saying that it will cooperate with Europeans to implement the special purpose vehicle. At the moment, it looks like the U.S. is alone in its support of the sanctions.
"What I think has been done here is an exercise of risk sharing among the JPCOA European stakeholders to take on the exposure of essentially being at some point or another put under political or legal pressure by the United States," Ellie Geranmayeh, Deputy Director of the Middle East and North Africa Program at the European Council on Foreign Relations, said during a call with reporters on Thursday.
"They're making that job for the United States more difficult by providing as bulletproof as possible that sovereign shield around this entity. So for the U.S., for example, to designate this entity under its sanctions policy or to include travel restrictions on its senior board members...obviously it would be legally possible but politically it would be extremely draconian for the U.S. to take this step," Geranmayeh added.
Officials from both Europe and the U.S. stress that new efforts are also needed to ensure that Iran abandons its ballistic missile program.