Europe Urges Oklahoma Governor to Stop Julius Jones Execution
The European Union (EU) has joined calls urging Oklahoma Gov. Kevin Stitt to grant clemency to Julius Jones.
Jones, 41, is scheduled to receive the lethal injection on Thursday for the 1999 killing of businessman Paul Howell during a carjacking.
His life hangs in the balance as he awaits the governor's decision on whether to accept the state's Pardon and Parole Board's recommendation to commute his sentence to life in prison with the possibility of parole.
As Jones' execution date nears, Stavros Lambrinidis, the EU's ambassador to the U.S., sent a letter to Stitt asking him to grant clemency to Jones.
In a letter dated Monday, Lambrinidis pointed to concerns expressed by the parole board about Jones' conviction.
"The concerns expressed by Board members, including Mr. Jones' lack of understanding of the consequences of his actions at age nineteen, fundamental questions about evidence, and the disparity between his and Mr. Christopher Jordan's sentences, underscore the importance of commuting Mr. Jones' sentence," he wrote.
Jones has always maintained his innocence, alleging he was framed by his co-defendant Jordan. Jordan testified against Jones and is now free after being sentenced to 15 years.
In his letter, Lambrinidis also expressed his "sincere sympathy" to Howell's family and friends.
He noted that while EU members have fully abolished the death penalty, they "stand firmly" with victims of violent crime and their families and "rigorously and effectively prosecute and punish such crimes within our territory without the use of capital punishment."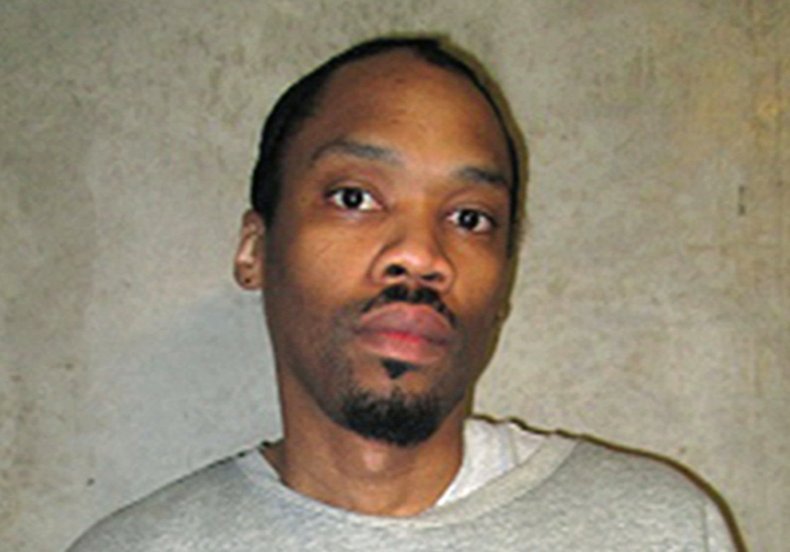 He added: "Taking the above considerations into account, we respectfully urge you to exercise all powers vested in your office to grant clemency to Mr. Julius Jones."
Lambrinidis has called for the abolition of the death penalty in U.S. and has also previously urged governors to halt executions.
As of early Wednesday, Stitt has not commented on whether he will grant clemency to Jones, but Lambrinidis' letter adds to a growing chorus that includes celebrities, state Republican lawmakers and faith leaders.
Jones' mother, Madeline Davis-Jones, has also issued a heartfelt plea to the governor to stop her son's execution.
"We often hear that Julius' death sentence is about 'justice' or 'closure.' This cannot be true, however, because we know Mr. Howell's real killer is still out there," she wrote in a letter to Stitt.
"Nothing is 'just' about executing our boy. His death will not provide closure or healing. Only the truth can do that. We are asking you, by the mercies of God, to send Julius back home to us. You are the only one with the power and we beg you to do so."
On Wednesday, Jones' supporters will rally in cities across the U.S. including in Oklahoma City, Los Angeles, Minneapolis and New York.