Europe's Death Rate Over 3 Times Higher Than the U.S., as COVID Surges Globally
Europe recorded over three times as many COVID-19 deaths on Thursday than the U.S., as coronavirus cases continued to surge globally.
Last week, Europe recorded over 29,000 new deaths, said Hans Henri P. Kluge, the World Health Organization's regional director for Europe said during a news briefing on Thursday.
However, over the past week, the U.S. has seen approximately 8,720 new coronavirus deaths, according to data from The New York Times. This is approximately 3.3 times lower than the weekly death rate in Europe.
Europe has also seen more death at a daily rate. Kluge said on average 4,500 European lives are lost to COVID-19 each day, compared to an average of 1,264 in the U.S., according to the Times.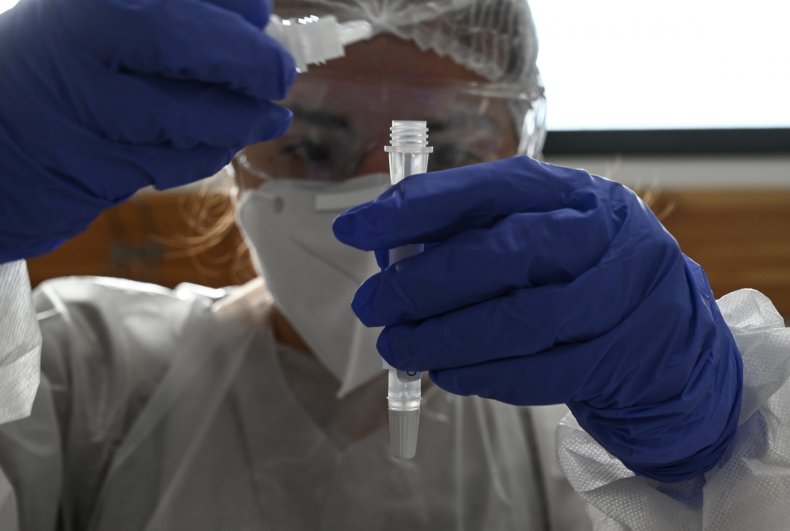 "Europe accounts for 28 percent of global cases and 26 percent of deaths cumulatively in the region," said Kluge. "That is one person dying every 17 seconds." He then noted that death rates increased by 18 percent since last week.
As of Thursday, Europe has seen over 11.3 million total cases and 279,800 deaths, according to data from the European Center for Disease Prevention and Control.
In comparison, the U.S. has seen similar numbers. Data from John Hopkins University showed, as of Thursday, over 11.5 million total cases and 250,800 deaths have been confirmed in the country.
However, Europe has seen a decrease in cases over the past week, as cases in the U.S. continued to rise.
Kluge said that the number of weekly coronavirus cases in the area has decreased by 10 percent. This is the first time in three months the area has seen some relief, according to the WHO director.
Kluge suggests this is a result of the government officials who have reinstated lockdowns and restrictions to mitigate the spread of the virus. However, Kluge said in a Thursday news release that these lockdowns should be avoidable.
"I stand by my position that lockdowns are a last-resort measure, said Kluge. "Mask use is by no means a panacea, and needs to be done in combination with other measures; however, if mask use reached 95 percent, lockdowns would not be needed."
France launched a nationwide lockdown on October 28, as the country saw a spike in cases at the time. Both the United Kingdom and Spain have also reinstated restrictions.
As for the U.S., daily cases have risen by 77 percent over the last two weeks, according to the Times, but as of Thursday, no efforts for nationwide restrictions have been put into effect. However, some states—including Washington, Iowa, North Dakota and Michigan—have imposed new restrictions ahead of the holidays, with the goal of limiting the spread of the virus.
WHO Europe didn't respond to Newsweek's request for comment in time for publication.