Eurovision 2019 Betting Odds: Who Will Win The Outlandish Song Contest?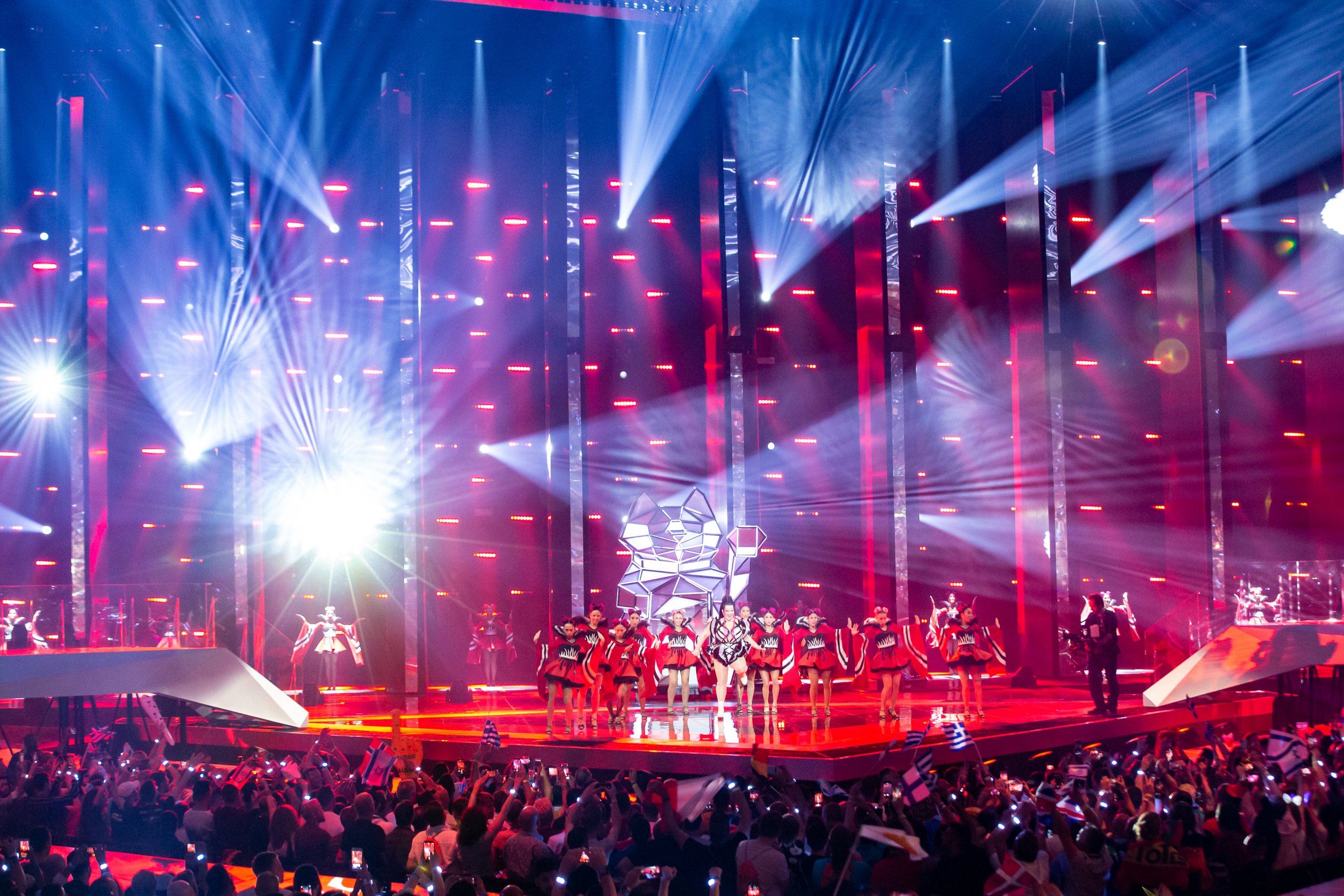 May 18 marks the 2019 Eurovision Song Contest taking place in Tel-Aviv, Israel. If you're wondering where you can watch the competition, you can read Eurovision 2019 Final Start Time: How to Watch Live in U.S., Stream Online, and Why Is It in Israel?
But who is going to win? Israel won last year with performer Netta, and as such get to host it this time out. Contenders from the Netherlands, Australia and Sweden are currently the favorites but things can change every minute, right up to the last seconds of the public vote.
Newsweek has compiled a guide based on analyzing data from Oddschecker.com on who's likely to win. All odds are for the act to win outright and were correct when publishing, however, treat these as a guide.
Netherlands @ 4/6
Duncan Laurence will represent The Netherlands at the 2019 Eurovision Song Contest with the song "Arcade."
Rumor has it that his performance will include lasers.
Australia @ 6/1
A unique performance, Kate Miller-Heidke is a contemporary pop, folk and opera singer. She's performing the song "Zero Gravity."
Sweden @ 11/1
Songwriter John Lundvik is performing his song "Too Late For Love."
Switzerland @ 10/1
A former German Pop Idol winner, Luca Hänni is performing song "She Got Me."
Azerbaijan @ 22/1
Chingiz will represent Azerbaijan at the Eurovision Song Contest this year, performing the song "Truth."
Iceland @ 20/1
While Eurovision isn't political, this band is. Hatari is an award-winning, anti-capitalist, BDSM, techno-dystopian, performance art collective. They're performing song "Hatrið mun Sigra," which means "Hatred will Prevail" in English.
Dark.
Russia @ 22/1
This is the second time Sergey Lazarev has performed at Eurovision. He is one of the most famous singers, actors, and presenters in Russia. He is performing "Scream."
Italy @ 18/1
Italy's 2019 Eurovision Song Contest representative is Alessandro Mahmoud, AKA Mahmood. He will sing "Soldi," which means "money" in English.
France @ 25/1
Bilal will represent France with the song "Roi," a message of self-acceptance and hope. The song was written with Madame Monsieur, who represented France last year in Lisbon
Norway @ 33/1
KEiiNO mixes electronic pop with Nordic folk melodies and joik, the traditional form of song of the Sami people. They will perform "Spirit In The Sky" in Tel Aviv.
Denmark @ 80/1
Leonora will perform 'Love is Forever' in Tel Aviv. She is also a figure skater, winning the Danish championship three times.
Malta @ 100/1
Michela has only just turned 18 years of age, and her voice is described by many as memorable and powerful, with a breathtaking breaking point. She is singing "Chameleon," and like her song she can switch from pop and country to soul.
Greece @ 150/1
Katerine Duska will represent Greece with the song "Better Love."
Spain @ 200/1
Miki will perform the song "La Venda" (The Blindfold), an infectious and festive number. The Spanish numbers normally are quite upbeat, but do not always do well in the competition.
Serbia @ 250/1
Nevena Božović will sing song "Kruna."
San Marino @ 200/1
Singing "Say Na Na Na", this artist is not to be confused with Rhianna. Serhat will represent San Marino at the Eurovision Song Contest for the second time. He is also a qualified dentist.
North Macedonia @ 250/1
Tamara Todevska is one of North Macedonia's leading and best-selling female artists. She is performing "Proud."
Cyprus @ 250/1
Tamta will perform "Replay."
Estonia @ 300/1
Victor Crone will perform "Storm."
United Kingdom @ 300/1
Michael Rice will represent the United Kingdom, singing "Bigger than us." Growing up, he worked in a McDonald's.
Czech Republic @ 400/1
Lake Malawi is named after a Bon Iver song. They will perform "Friend For A Friend."
Albania @ 400/1
Jonida Maliqi will represent Albania at the Eurovision Song Contest this year. She will sing "Ktheju tokës."
Slovenia @ 400/1
Duo Zala Kralj & Gašper Šantl will sing "Sebi."
Belarus @ 500/1
ZENA is the voice of Moana, the lead female character in the Russian version of the Disney movie by the same name. She is singing "Like It."
Israel @ 500/1
Kobi Marimi, the host's representative, will perform the suitability-titled "Home."
Germany @ 500/1
The group S!sters will perform the song "Sister."