EVE Online will celebrate the game's 15-year anniversary on May 6, a feat few games manage to achieve. While this is largely thanks to the large and passionate fanbase EVE Online attracts, it's also due to developer CCP Games' ability to keep the space MMO feeling fresh.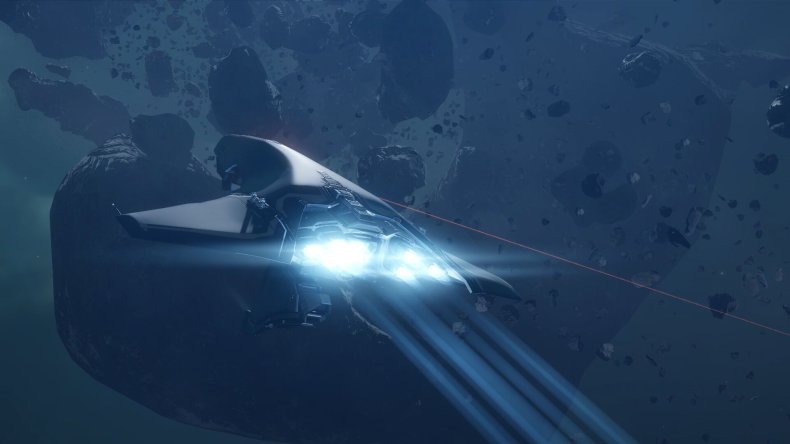 Now that the 15-year mark is approaching, the development team isn't focused so much on what's next as they are on what's already happened. After talking with a number of employees, it's clear the major focus over the next few years is improving and modernizing the experience for players new and old.
"I think we've reached a point in EVE's lifecycle where we have a lot of content. EVE is so deep and there is so much to do that at times it can be difficult when you come into the game and go 'what am I going to do next?' It's so open-ended, you have no idea what you can do in some instances," Paul Elsy, better known to fans as CCP Falcon, told Newsweek. Elsy is the senior community manager at CCP Games. "From my personal view, it's more about taking care of the game. It's less about injecting a load of new content into the game that might throw everything off-balance. It's more about getting back to the core roots of EVE and working on the core systems of EVE to make sure they're fresh and up to date, look good and play well."
The decision to overhaul certain systems may not sound exciting, but players have already responded positively to some of the changes. During the keynote presentation at this year's EVE Fanfest, a simple redesign to planetary interaction received one of the loudest rounds of applause all night.
There are also features that have already been touched up. " We took the chat system out of the game and put it on a cloud system," CCP CEO Hilmar Veigar Pétursson said. "That's an example of us breaking apart the game to make it more modernized. Currently the game has become one big monolith, but now there are much better ways to make it."
This rejuvenation of old ideas helps draw players that might have been turned off before, and also gives CCP new ideas for updates. "We're really on the mission to deepen the sandbox by looking at existing systems to deepen them and make them more interesting, as well as looking at 'if we improve them, how can we expand on them to make them more interesting.'" Andie Nordgren, executive producer at CCP, said. "We're renovating our codebase, and trying to lift certain aspects of the game into the cloud and off our servers. I think our team is doing an amazing job of it, because it's not easy."
It's not just gameplay and interfaces that need to be updated. Video game graphics have improved dramatically over the past 15 years, and EVE's art assets are constantly being updated to work with modern standards.
Kasper Ø. Hansen, senior 3D artist at CCP, said the decision for which spaceships get updated visuals largely comes down to how much a ship is used, but sometimes assets are so old, they can't be incorporated into more recent features. "Some things are outdated technology-wise so bad that new shaders or skins won't work with them," he said. "New features can't be applied to them, so we redesign those. Maybe we make new turrets, and they can't fit on a certain hull, so we have to redesign those."
Of course, with each new content update the list of items that need ongoing maintenance grows. "The maintenance work becomes more and more the more assets we make," said Hansen. "We just finished our biggest renovation to date, which took many years. That's what we do when making new stuff is it has to be maintainable."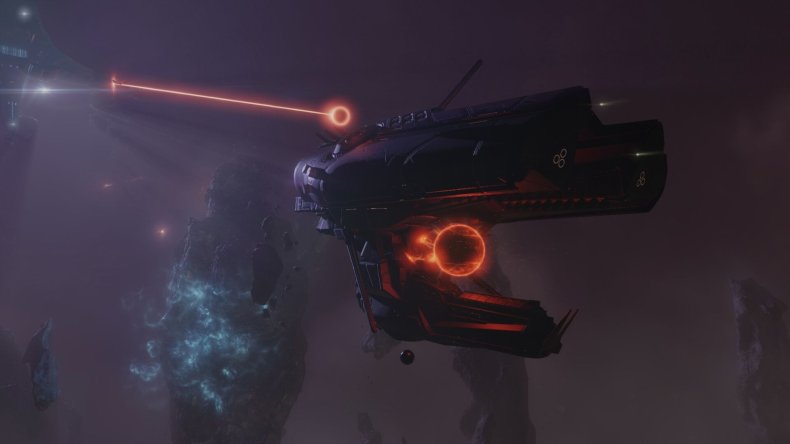 When looking far forward into the future, CCP developers have differing opinions as to whether EVE Online will ever need a hard reboot or a formal "EVE 2" sequel. "I believe that it is possible to keep this EVE going indefinitely," Nordgren said. "If we keep going where we're at now and keep tackling it bit by bit, there should never be a need to make an EVE Online 2."
However, Pétursson disagrees. "There probably is a time where that [sequel] will come. If the game is 30 years old, I'm not sure innovating the game as we go along will be a strategy," he said. "I don't think that time is right now. I think we can incrementally evolve EVE."
While Pétursson sounds confident about a sequel, all he knows for sure is there won't be one coming any time in the immediate future. "At some point, there will probably become a time where more of a reboot from a technology standpoint will be required, but I don't think that will happen in the next two or three years," he said.
Looking back at the past 15 years, Pétursson still can't believe EVE Online has been in operation for as long as it has. "If you had asked us when we launched it how long it would run, we would have probably said 5 to 10 years. Nobody would have said 15 to 30 years," he said. "For the longest time, people were asking us 'when are you going to make EVE 2?' It never felt right to us."
EVE Online celebrates its 15 year anniversary on May 6, and releases the new Into The Abyss content update on May 29. Expect plenty of Quality of Life updates coming over the next few months and years.
So what do you think? Are you excited to hear how much work is getting put into rejuvenating and modernizing EVE Online? Are you looking forward to the new Into The Abyss content coming next month? Let us know your thoughts in the comments section below.