Even Congress's Ethics Watchdog Isn't Ethical, Says Advocacy Group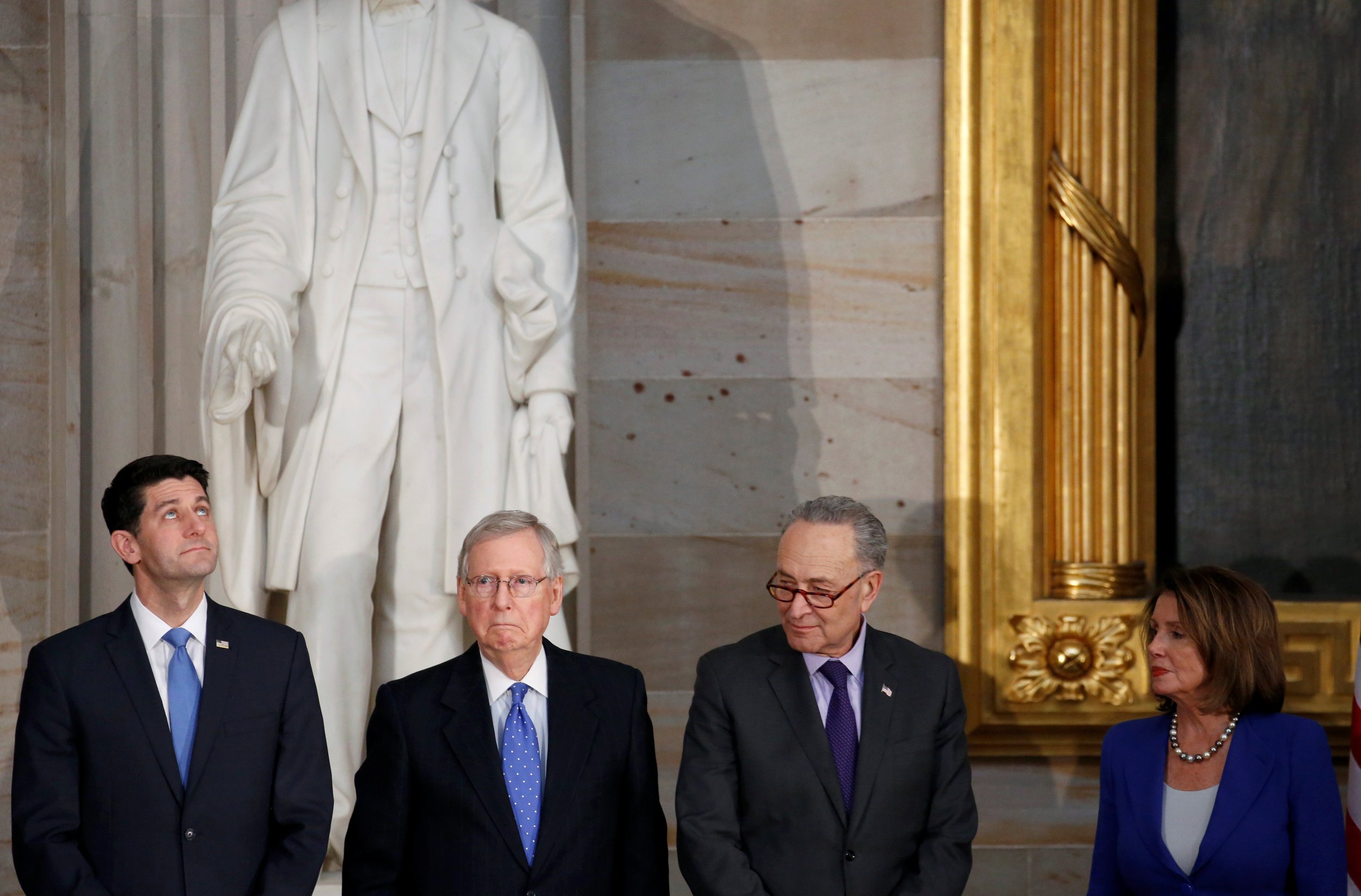 An ethics advocacy group says it has identified multiple instances where Congressional watchdogs meant to maintain high standards on Capitol Hill have not enforced the rules and have given elected officials a slap on the wrist when they could have been punished more severely.
"When faced with the difficult task of passing judgment on a fellow lawmaker, the committees tend to wait for a member of Congress to resign, lose re-election or leave office voluntarily," reads the report titled "The Ethics Blind Spot" released Tuesday by Issue One, a nonpartisan, nonprofit ethics group.
In the House Ethics Committee, this happened "in at least 15 cases since 2009," Issue One said. The House and Senate Ethics Committees are the only government bodies that can punish or expel members of Congress for ethics violations or breaking the law.
"Keep in mind a Committee member may be investigating a colleague, and the next day that same member may be asking that colleague for support on a bill or vote," the report said.
The new document focuses specifically on ethics lapses in the House of Representatives after Issue One published a report on the Senate's committee late last year. That found the Senate committee's "track-record is one of lax enforcement that has imposed no disciplinary sanctions on anyone for a decade."
High-profile cases of sexual misconduct against Democrats and Republicans, including those of Senator Al Franken and Representative Trent Franks, and closely guarded settlements handed out to accusers by Congress in other cases such as $84,000 spent on behalf of Representative Blake Farenthold (R-Texas), raise questions about the job the ethics bodies are doing, said Issue One.
Read more: What is Patrick Meehan accused of? Ethics Committee launches investigation into congressman
"Since 2008, the House Ethics Committee has only punished members of Congress or staff in a dozen cases," the report found. These consisted of one censure, one reprimand and 10 letters of strong disapproval.
Those cases were examined after the Office of Congressional Ethics (OCE) referred 74 cases to the government body after vetting several thousand complaints.
Neither the committee's chairwoman, Republican Representative Susan Brooks, nor ranking member, Representative Ted Deutch, immediately responded to Newsweek's request for comment on the report and its findings.
According to the report: "Examples of lax enforcement by the House Ethics Committee include years of unresolved harassment investigations involving Rep. Blake Farenthold (R-TX), Rep. Alcee Hastings (D-FL) and Rep. Eric Massa (D-NY); cases of self-dealing lawmakers like Rep. Roger Williams (R-TX) who were absolved following tortured interpretations of standards of conduct" as well as a failure to enforce ethics rules against Representative David McKinley (R-W.Va).
McKinley "flagrantly flouted federal law and recommendations from the House Ethics Committee for five years" when he failed to divest from his business, the report said.
To help improve the system, the report recommends the OCE be given subpoena power so that it has more authority to get facts to back up allegations against members of Congress before recommending investigations. It also calls for more transparency in the ethics committees in both branches of Congress.
The report also calls for protection for the OCE, which House Republicans attempted to defang early last year before President Donald Trump was inaugurated.
"With all that Congress has to work on, do they really have to make the weakening of the Independent Ethics Watchdog, as unfair as it may be, their number one act and priority?" Trump asked in a tweet, defending the body and urging Republicans to turn instead to tax reform and health care.
Issue One said: "Until these oversight problems are addressed, Congress as a whole will continue to be painted with the same broad brush as the worst ethical violators, further eroding public confidence in our system of government."