The Evergrande Group, China's second-largest property developer, saw its stock open to a 10-year low of 33 cents Tuesday, as the company nears potential failure should it default on its $89 billion worth of debt.
In spite of Evergrande's grim prospects, the company's chairman, Hui Ka Yan, looked to rally internal morale, sending a letter to Evergrande staff pledging his confidence that the ailing real estate giant would "walk out of its darkest moment," Reuters reported.
The 62-year-old chairman ranks 53rd on Forbes' 2021 billionaires list, making him the 10th-richest person in China. In turn, Hui has the most to lose: as the founder of Evergrande, he owns more shares than anyone else.
Hoping to garner support as the company faces backlash from investors, Hui told employees leaders at all levels of the company were working to resolve Evergrande's issues.
"I firmly believe that with your concerted effort and hard work, Evergrande will walk out of its darkest moment, resume full-scale constructions as soon as possible," Hui wrote in a letter obtained by Reuters.
The newswire reported that he did not explain how that would be done.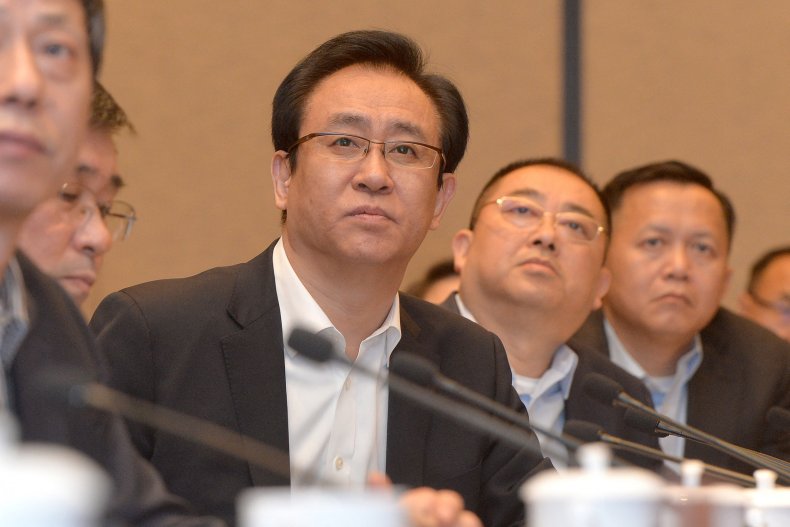 Evergrande serves as a focal point in the Chinese economy. The company has its hand in a wide array of sectors, including consumer products, electric vehicles, healthcare services, and video production units. It directly employees some 200,000 people, but the company estimates that its operations indirectly create more than 3.8 million jobs each year.
Evergrande found itself in this situation by deciding to take out loans to expand its business interests as China's economy has continued to grow over recent years. Now the company finds its value tied up in property developments, some of which it cannot afford to complete. With its cash reserves depleted, Evergrande cannot make payments on its many loans.
The one-time titan faces its greatest challenge this Thursday as it must pay out over $83 million in interest tied to a March 2022 bond. Should it be able to make that payment, it will soon face another hurdle in the form of an over $47 million payment due September 29 on a separate loan.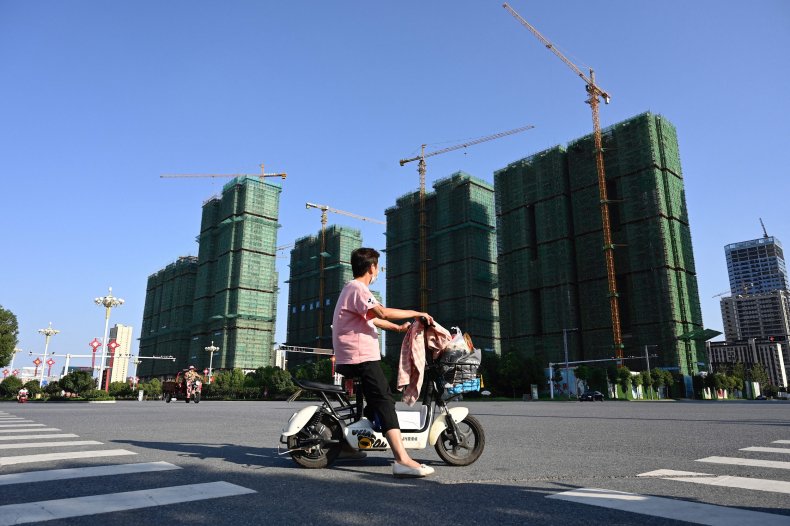 Some in the financial community have compared a potential Evergrande collapse to the fall of Lehman Brothers, America's one-time fourth-largest bank, which played a direct cause in ushering forth the 2008 financial crisis. But others predict that what is now happening to Evergrande will not wreak that same level of havoc, comparing this situation to the 1998 collapse of Long-Term Capital Management L.P., which was bailed out to avoid greater damage on the international economy.
Because one failed payment could trigger a domino effect in which lenders of the company's remaining debt are forced into a state of crisis, Andrew Collier, managing director of Hong Kong-based Orient Capital Research, told Reuters he expects Beijing to step up and pull Evergrande from its woes.
"If one piece of Evergrande's debt is allowed to default, it would trigger questions about all of their remaining debt from investors and the government doesn't want a wider crisis like that," he said.