Evergrande Creditors Call Out Company for Lack of Transparency as Potential Default Looms
China's indebted real estate giant the Evergrande Group faces pressure from its creditors to share more information and to provide greater transparency as these entities fear that a default could be on its way.
In an article published by Reuters, creditors holding offshore bonds expressed concern over the company's missed September 23 and September 29 loan payments which are nearing the end of their 30-day grace period. These creditors have enlisted the help of investment bank Moelis & Co. and law firm Kirkland & Ellis to advise them through the situation.
Bert Grisel, a managing director at Moelis, said he wants to engage "constructively" with the company.
"Unfortunately, so far, we have had a couple of calls with the advisers," Grisel told Reuters, going on to say that there had not been any "meaningful dialogue with the company or provision of information."
"We all feel that an imminent default on the offshore bonds is or will occur in a short period of time," he said.
With debts totaling more than $300 billion, Evergrande stands as one of the most indebted companies in the world. The two September payments it missed total $131 million, and next week Reuters reported that it faces payments worth roughly $150 million.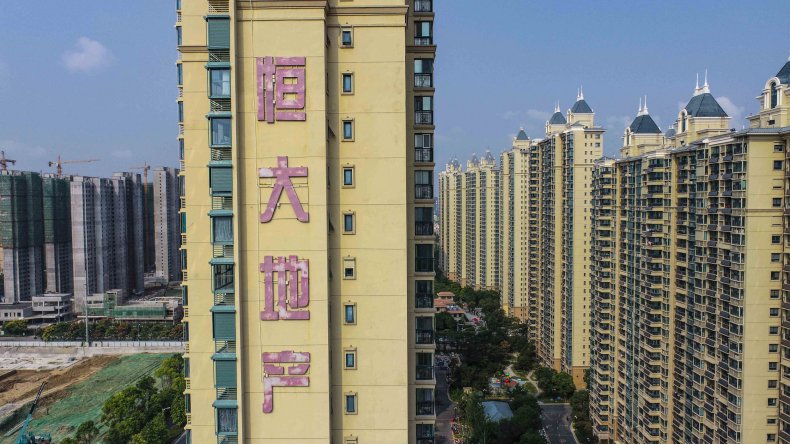 Neil McDonald, who works within the restructuring department of Kirkland's Hong Kong office, also stressed the creditor's desire for greater transparency. He told Reuters that he hoped Evergrande would abide by its disclosure obligations, as designated by stock listing rules.
As China's second-largest property developer, the firm looms widely over the country's real estate sector. As previously reported by Newsweek, the firm employs some 200,000 people across China and claims to create 3.8 million jobs a year through its projects.
Scott Kennedy, an expert in Chinese Economics at the Center for Strategic and International Studies (CSIS) told Newsweek in a previous interview that given China's vast regulatory tools, he expected that the country would be able to prevent a collapse from creating too large an impact on the Chinese and international economy.
Nonetheless, China's real estate sector stands among its most important. David Dollar of the Brookings Institution, who specializes in the global economy with a focus on China, previously told Newsweek that an Evergrande collapse could make the country's real estate market go flat.
He said many people in China see buying an apartment as a sign of their progress. Should Beijing mismanage the situation and allow the real estate market to suffer, Dollar said their "story of competence" could be severely undermined.