Top U.S. Investors Unfazed By China's 'Lehman Moment' as Evergrande Default Looms
China's second largest property developer Evergrande faces a major hurdle in its quest to stay alive as it sits one day away from a Thursday deadline payment of $83 million tied to interest on a March 2022 bond.
While the company was able to settle some of its domestic debts in a Wednesday interest payment, Evergrande still has a long way ahead as it seeks to carry itself out of over $300 billion worth of debt.
China's government has so far expressed no indication that it plans to bailout the sinking company. Not only has Beijing refrained from issuing a statement, but top credit-rater S&P Global further fueled the prediction, writing, "We do not expect the government to provide any direct support to Evergrande."
Markets dropped on Monday in wake of Evergrande's worsening situation, leading to speculation that an Evergrande collapse could become China's Lehman Brothers moment. In 2008, the collapse of America's one-time fourth-largest bank Lehman Brothers played a role in launching the Great Recession which devastated markets in America and abroad.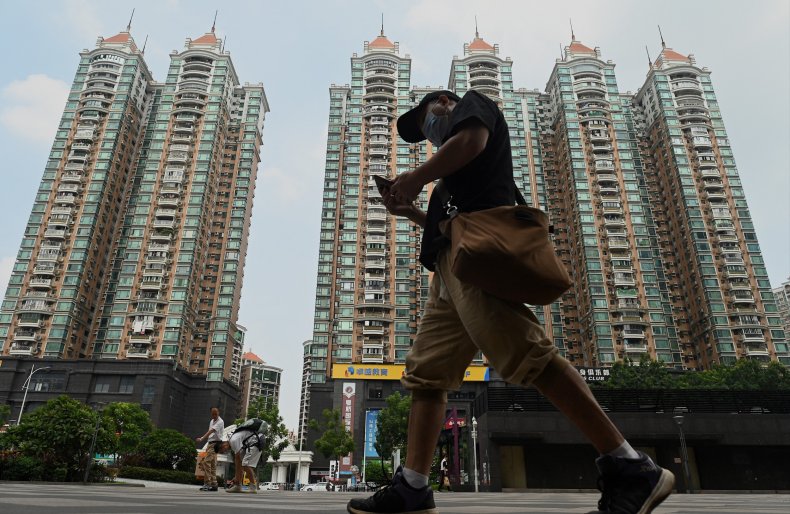 With holdings in China's consumer products, electric vehicles, health-care services, and video production sectors, Evergrande's collapse could reverberate through the Chinese economy and devastate a number of businesses and lenders. Despite this, American investors do not predict that an Evergrande collapse will have wide-reaching economic effects at home.
"Now, the fear is that Evergrande could kick off China's 'Lehman moment.' In other words, many are starting to worry that we could be facing another global financial crisis," Brad McMillan, chief investment officer for Commonwealth Financial Network, wrote in a statement. "Is it worth worrying about? No, not yet. The fact is that there are significant differences between both the situation then and the situation now, as well as between the U.S. position in global financial markets and the Chinese position."
McMillan said that while the situation may seem scary at first, it should ultimately not strike fear in U.S. investors because the Chinese government holds powers that would allow them to mitigate the situation that the American government did not have in 2008. So far, while China has not moved to support Evergrande, it has aimed to help those affected. Earlier this week, Beijing pumped over $18 billion into the country's banking system.
In addition to China's ability to curb the scope of a potential crash, McMillan said the Evergrande situation shouldn't reach the scope of Lehman Brothers' fall simply because China's financial system is "much less integrated" within the world economy than the western world's was during the 2008 crash.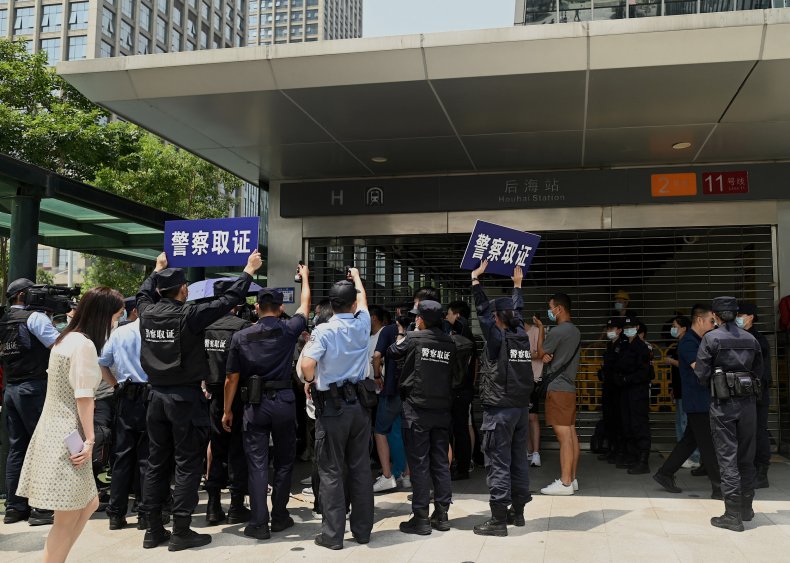 Scott Kennedy, an expert in Chinese Economics at the Center for Strategic and International Studies (CSIS), agreed that China's regulatory tools should allow it to mitigate economic damage in a manner far more effective than what was seen by the U.S. in 2008. Otherwise, he sees the scope of a potential fallout being limited.
The entities Kennedy sees as being most affected by a potential Evergrande collapse would be those banks, investors and companies that do business with it. Everyone else, he expects would be affected, "like waves in a pool," facing economic challenges as great as their degrees of separation with the real estate giant. While specific commodities, like steel, which is used in building, will hurt from the situation, Kennedy estimated that American institutions will not face major bleeding.
For American companies to truly suffer from Evergrande's fall, Kennedy estimated that damage brought on by its demise would have to be a far larger fallout than current predictions. Products like American iPhones and Teslas are generally consumed by China's upper class. For these intuitions to undergo a major sales dip in the countries market, the situation would have to severely dent the country's larger economy. If Beijing uses the tools at its disposal, this should not be the case.
How the situation truly plays out will be seen over the coming weeks. But what Kennedy has noticed now is that China's economic system can be prone to failings. While China's state-driven economy may be able to jump ahead through major government funding injections, America's system, based on an array of private funding streams, allows for great predictability and resiliency.
"The U.S. has its challenges in running faster and efficiently, but our model has some important strengths and is relatively resilient," Kennedy told Newsweek. "China's system can leap ahead but it can also leap backward at an amazing rate. China's system, for all of its vaunted successes, also carries with it a high degree of risks and unpredictability and that can't be good for innovation and entrepreneurship in China."