The Evergrande Group, China's second-largest real estate company, experienced a 17.6 percent jump in its share price by the end of Thursday trading in Hong Kong, its first jump following days of consistent losses.
The company faces over $300 billion worth of debt after taking out loans for years in a quest to grow alongside China's expanding economy. While a Thursday deadline for an $83 million loan payment was meant to serve as a beacon toward what investors could expect for the firm's long-term future, news of what's next remained unknown.
The company released no information on the status of its $83 million payment, nor did the Chinese government. While the payment is due Thursday, according to reports, the company will have a 30-day grace period to settle the debt before defaulting. Recent financial reports signaled this time could be used for the Chinese government to get preparations in order should the firm collapse.
Beijing's financial regulators issued a set of demands to the company, Bloomberg reported, asking Evergrande to do everything in its power to avoid a near-term default on its bonds issued in U.S. dollars. Along with this, the government requested a firm focus on completing existing construction projects and repaying individual investors.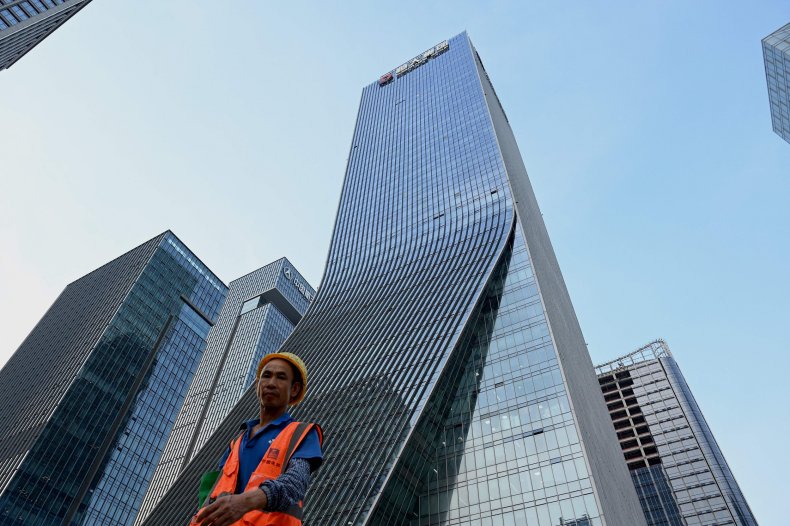 So far, Beijing has remained quiet over whether it plans to bail out Evergrande. Yet, investors expect the government to step up and support the entities that have worked closest with it to prevent global economic fallout. Already, Beijing has pumped $18 billion into the nation's banking system.
Alongside this news, The Wall Street Journal reported that Chinese authorities had contacted local governments and told them to prepare for a potential Evergrande collapse. The report said these entities were asked to step in "only at the last minute" to manage the fallout in an effective and orderly manner.
Evergrande owns more than 1,300 properties and manages nearly 2,800 real estate projects spanning across the entire country of China. With a number of these projects unfinished, the company's collapse could spawn panic and anxiety amongst Chinese homebuyers.
According to previous reports, that the housing sector stands as one of the most important industries in China's growing economy. David Dollar, a Brookings Institution expert on Chinese economic affairs, told Newsweek that many "people see buying an apartment as a sign of their progress" in China.
A dip in housing prices could serve as a major blow to the personal wealth of many Chinese citizens and would reflect negatively upon the state's ability to govern.