Everly Brothers' Don Everly, Dies at 84, Was 'Major Influence' on Beatles
Isaac Donald "Don" Everly of The Everly Brothers has died aged 84 in Nashville, Tennesse.
A family spokesperson confirmed Everly's death with The Los Angeles Times. The cause of death was not disclosed.
The singer's death on Saturday comes seven years after the death of his brother Phil, with whom he formed the influential rock 'n' roll duo.
The brothers' incredible voices and harmonies—Don often baritone-tenor, Phil tenor—had an unquestionable influence on early pop music.
They first found Billboard success in the 1950s with hits such as "Bye Bye Love," "Wake Up Little Susie" and "All I Have to Do Is Dream," and influenced a host of top talent.
They were one of the earliest family harmony groups to find chart success, following the likes of the Andrews sisters and preceding the Bee Gees and The Beach Boys.
Shortly after Phil's death in 2014, Paul McCartney paid tribute on his Facebook page, writing: "Phil Everly was one of my great heroes. With his brother Don, they were one of the major influences on the Beatles. When John and I first started to write songs, I was Phil and he was Don."
The Beatles' Live at the BBC album features the band's cover of The Everly Brothers' song "So How Come (No One Loves Me)," while George Harrison—a friend of McCartney's from school—also went on to reinterpret the duo's "Bye Bye Love."
Kentucky-born Don found success on the U.S. country charts in the late-1970s with his band, Dead Cowboy, and in his later years moved back to the Bluegrass State, purchasing the Lake Malone Inn which burned down in 2005, before moving back to Nashville.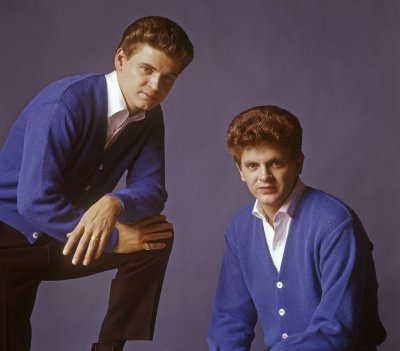 The late, great Roy Orbison was a friend of the brothers. The official Twitter account of the singer shared a picture of "The Big O" with the duo, following news of Don's death.
"Roy Orbison loved them [the Everly Brothers] as friends and looked up to them as musicians. They helped Roy become a songwriter, move to Nashville and much, much more."
Roy Orbison Jr., the son of the famed singer, also paid tribute.
Referencing a Billy Joe Shave song, he tweeted: "All The Saints Rejoice in Heaven When a Fallen Angel Flys." He added: "This world loves you Don. Thank You for the Music."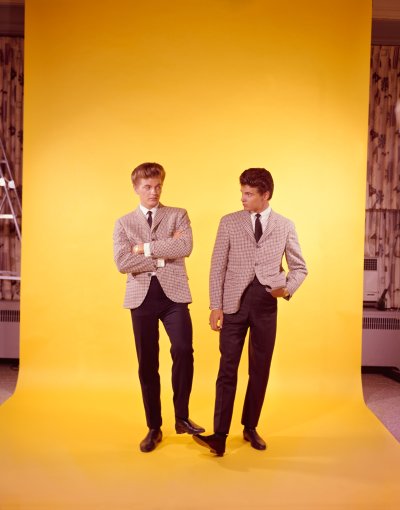 Speaking in 2014, Art Garfunkel told a BBC music documentary: "Phil was such a genius at matching Don's sound, that they produced two halves of a whole.
Rolling Stones' guitarist Keith Richards has previously called Don Everly "one of the best rhythm guitar players I've ever heard."
American guitarist Duane Eddy has said of The Everly Brothers: "It was the most beautiful sound you'll ever hear I think, of two voices. They were like two great singers that came together who happened to be brothers and had that same sibling quality. It just made for a beautiful sound."
The Everly Brothers were inducted into the Rock and Roll Hall of Fame in 1986. Don Everly was voted into the Musicians Hall of Fame in 2019.
Don Everly is survived by his mother, Margaret; his wife, Adela; his son, Edan; and his daughters Venetia, Stacy and Erin.