'Every Act of Life' Is a Touching Documentary on Tony-Winning Playwright Terrence McNally
Most people probably don't know who Terrence McNally is, but if they are theater fans there is a good chance they have seen his work. And if they have a tween daughter there's a good chance they've been pressured into seeing his most recent Broadway hit show, Anastasia, for which he wrote the book. McNally is a four-time Tony Award–winning playwright and librettist, which, while making him famous in theater circles, probably would not affect his status in the witness protection program. Hopefully, Every Act of Life, Jeff Kaufman's insightful and moving documentary on McNally's life, will do something to rectify that.
McNally, who is one of the most successful playwrights of the past 40 years, had—to say the least—an inauspicious debut with the Broadway flop, And Things That Go Bump in the Night, which ran for 16 performances and six previews. The critics, to be kind, were not kind at all. But McNally recovered and soon moved to off- and off-off Broadway and to regional theater, where he had a lot of success.
The move away from the bright lights of Broadway allowed him to grow as a playwright. Plays such as Noon, Next, Bad Habits and The Ritz got great notices. McNally went on to write the books to some of the best musicals of the past 30-plus years: Kiss of the Spider Woman, Ragtime, The Full Monty, Catch Me if You Can and Anastasia.
If McNally's career were all Every Act covered, this would make for a nice PBS special, but it is not. This is also the story of his life, and if every act of that life is not covered, all of the major ones are. McNally, who is openly gay, grew up in south Texas when it was not a good time to be openly gay. (He talks freely about how he hated the place.) In the telling of that story, McNally's fight for LGBTQ rights and his struggle with alcoholism, the film becomes something special.
.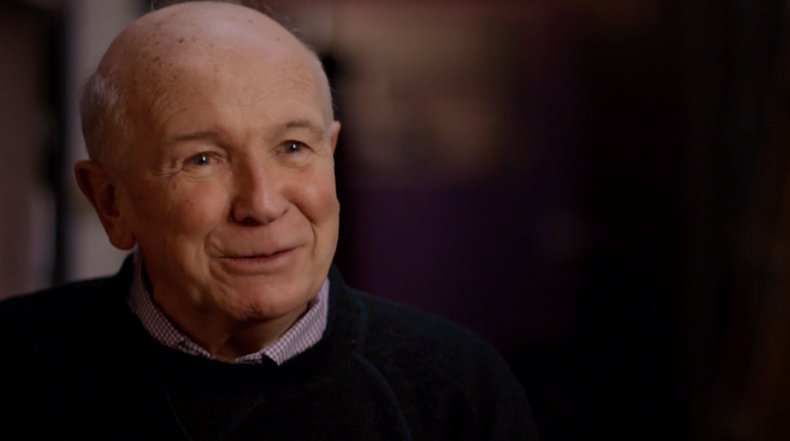 Theater history classes are full of stories of plays leading to fights, riots and censorship, but most of those stories are not of recent vintage. The 19th century was a golden age for such behavior. But McNally's Corpus Christi, which featured a gay Jesus, had all those things—and that was in 1998. People are pretty touchy about their gods. The play was picketed, condemned and almost canceled in New York City. McNally even received death threats. And so its success was ensured.
Among his other gay-centric plays, which didn't include a deity, were received more reasonably. They include The Ritz, a new-fangled old-fashioned sex farce set in a gay bath house; Love! Valour! Compassion! the story of eight gay men and the summer they spend together; and Lips Together, Teeth Apart, in which two straight couples deal with AIDS.
And yet, while much of McNally's work depicts gay life and features openly gay characters, he can hardly be pigeon-holed as a gay playwright. One of his best plays, Frankie and Johnny in the Claire de Lune, is the story of two people with low self-esteem who are faced with their last chance at love. For me, this is sweetest play.
Along the way, McNally helped launch the careers of many notable actors such as Nathan Lane, James Coco, F. Murray Abraham and Christine Baranski, among others. Lane's relationship with McNally is special, and in Love! Valour! Compassion!, one of McNally's best plays, Lane gave a sample of the range that Lane would put on full display in the recent revival of Angels in America. Every Act shows Lane in a hysterical scene that is played seriously or perhaps it a serious scene played hysterically.
Every Act deals with McNally's personal life, warts and all—from the ups and downs of his relationships from Edward Albee in the 1960s to the present day and his husband Tom Kirdah, and even McNally's drinking problem.
While Every Act of Life covers a lot in an hour and half, like most great documentaries, it leaves you hoping for more—like a DVD set of with loads of deleted scenes and extras.
Every Act of Life is available digitally on iTunes and through cable providers on demand.