Every Celebrity Named in Jeffrey Epstein Files
Previously sealed court documents involving disgraced child sex trafficker Jeffrey Epstein and his alleged collaborator Ghislaine Maxwell have been unveiled as part of the civil litigation against Maxwell who faces charges of aiding Epstein's sexual abuse of young girls.
Since his arrest, photos have surfaced of the late Epstein and British socialite Maxwell with numerous high profile-celebrities and politicians, including President Donald Trump and first lady Melania Trump. Maxwell was also a guest at Chelsea Clinton's wedding.
The files originate from a 2015 civil action brought against Maxwell by Epstein accuser Virginia Giuffre who has claimed she was lured by Maxwell at age 15 into becoming involved with the alleged sex-trafficking ring.
Maxwell was arrested by federal authorities on July 2 and charged with allegedly being involved in child sex trafficking. She pleaded not guilty on July 14 and remains in custody.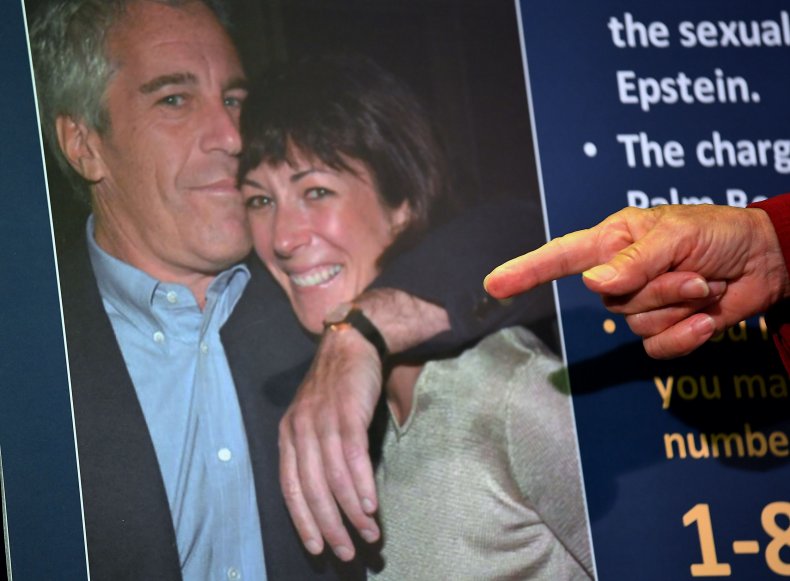 Epstein was found dead in his cell in August 2019 following his arrest the previous month. Authorities described the death as an "apparent suicide." He was awaiting federal charges for sex trafficking of minors.
The list below is a non-exhaustive collection of some high profile figures whose names are mentioned in the unsealed court documents.
Celebrities and high profile figures named in court documents
Prince Andrew
Alan Dershowitz
Emmy Taylor
Sarah Kellen
Eva Dubin
Glen Dubin
Jean Luc Brunel
Nadia Marcinkova
Bill Clinton
Marvin Minsky
Henry Jarecki
Naomi Campbell
Ron Eppinger
Stephen Hawking
Clinton is making headlines today after the files have shown that Giuffre said that she once saw the former president on Epstein's island with "two young girls."
Several celebrities, such as Ellen Degeneres, John Legend, Chrissy Teigen and Oprah Winfrey, have been wrongly linked to these flight logs and subsequent conspiracy theories around an elite pedophile sex trafficking ring.
These claims appear to have stemmed from the far-right conspiracy movement, QAnon.
None of those figures are mentioned in the court documents and all of them deny any involvement.
Model and TV personality Teigen was subjected to intense online harassment due to her name being listing in these alleged flight logs, so much that she even resorted to blocking more than one million Twitter accounts.
She said she also deleted 60,000 tweets as she continues to be trolled on social media as she and her husband John Legend have been targeted in the campaign.