Every Juicy Thing Kim Kardashian Ever Said About Life With Pete Davidson
Kim Kardashian has recently began to open up about her relationship with Saturday Night Live comedian, Pete Davidson.
Kardashian and Davidson were brief co-stars when she hosted Saturday Night Live on October 9, 2021. Later that month, the stars were caught holding hands on a roller coaster at Knott's Scary Farm in California. From then on, they were often seen together. Throughout their relationship, fans were given a glimpse of the couple through paparazzi photos who captured them during date nights. The couple remained quite silent on their relationship until the last few weeks.
From the controversial Variety interview to speaking with Ellen DeGeneres, here are all the juicy details on Kardashian's relationship with Davidson.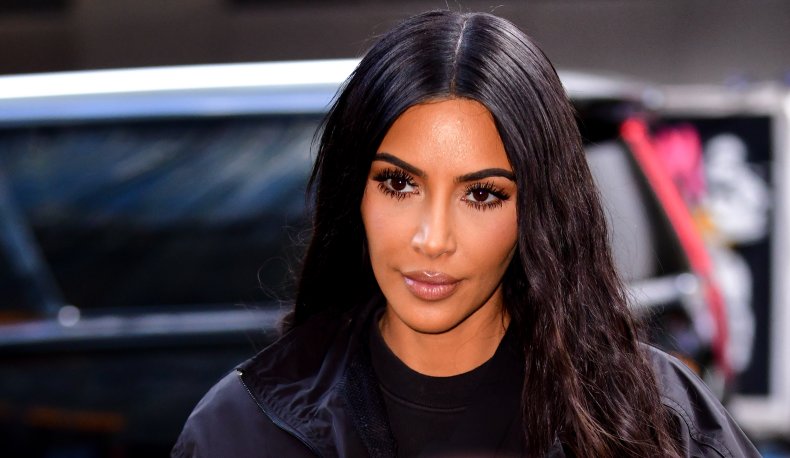 On February 15, Kanye "Ye" West had leaked private text messages between him and ex-wife Kardashian. The alleged text read, "U are creating a dangerous and scary environment and someone will hurt Pete and this will all be your fault." Over the last month, West has been harassing Davidson on his Instagram account, which has been suspended.
On March 9, Variety published their interview with Kim, Kourtney and Khloé Kardashian along with their mother, Kris Jenner. In an interview away from her family, she spoke briefly on her relationship revealing that she will discuss more about her relationship in her new Hulu series, The Kardashians.
"I'm definitely open to talking, and I definitely explain it," she said.
On March 11, Kardashian made their relationship "Instagram official" with a social media post consisting of two photos of the couple. One photo was a candid picture of the couple while the other was a silly yet blurry selfie of the two. "Whose car are we gonna take?" she captioned her photo referring to the action film, The Town, which she featured a shot of the movie with the same quote.
On March 16, Kardashian was interviewed on Ellen where Ellen asked about the relationship.
"I have the cutest pictures of us and I wanna be like 'Oh my God we are so cute,'" she exclaimed. She holds herself back as she doesn't want to seem "desperate" and post too many pictures.
"I encourage my friends and the people that I love just to be happy and I went for it," she explained, "I'm in my 40s, like f**k it, just go for it. Find your happiness and I went for it and I took my time and I found it and it feels so good and I wanna hold on to that forever."
She was asked if Pete has any tattoos dedicated to Kardashian and how he has "Kim" on his chest, which is actually not a tattoo it's a "branding." Branding is where a hot iron is placed onto your skin, so no ink was used in his "Kim" tattoo.
The other one's he got are actual tattoos, "The other ones are like cutesy things. I think my favorite one it says 'my girl is a lawyer,'" she said, pointing right above her heart to show where the tattoo is.