This past week, millions of Americans watched exchanges from over 20 hours of questioning by members of the Senate Judiciary Committee of Supreme Court nominee Judge Ketanji Brown Jackson. As a woman of color, I heard the gaslighting, dog whistling, contradictory and unfair criticisms, and double standards that so many of us face every day. I watched Judge Jackson knowing that she did not get to raise her voice or lose her calm while white men used tired tropes, insulted her character and impeccable record, and belligerently stormed out of the committee room.
But Judge Jackson had no Black woman on the Senate Judiciary Committee to look to who might feel her pain; when Vice President Harris ascended to her current role, there were no Black women remaining in the U.S. Senate, and the handful of women of color in the Senate are not on this critical, powerful committee.
So it fell to Senator Cory Booker, a Black man, to come to her aid. And when he did, his words washed over me as I know they did so many women of color. In response to Judge Jackson being diminished, berated, and unfairly accused and questioned—an all too commonplace occurrence for women of color—Booker did a rare thing: He saw and named it—and then he counteracted it.. "You have earned this spot," Senator Booker said. "You are worthy. You are a great American."
As the first woman of color to serve in the Vermont State Senate, I have had to steel myself for many moments where I was made to feel like I didn't belong—not in office, not in the halls of power, not even in the state I love and serve.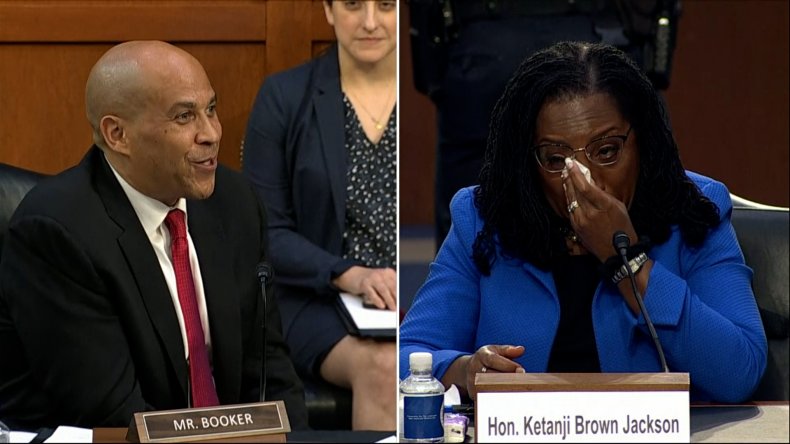 It should be noted that I am a brown woman, and the only Black woman I served with in the Vermont Legislature, Representative Kiah Morris, was made to feel so unwelcome and unsafe in her community that she had to resign from her position and move to a different county.
Kiah also needed and deserved a Cory Booker to name what she was facing. We have all needed more than silence, or—almost as painful—quiet words of praise when no one is looking.
At a recent Vermont forum, as I was exploring a congressional run, the person who hosted the event said what was probably on the minds of others, and he named it as such. He said, "When we say we support you, we're going to hear that you don't look like a Vermonter. How do we answer that?"
I was met with applause when I said, "This is what a Vermonter looks like."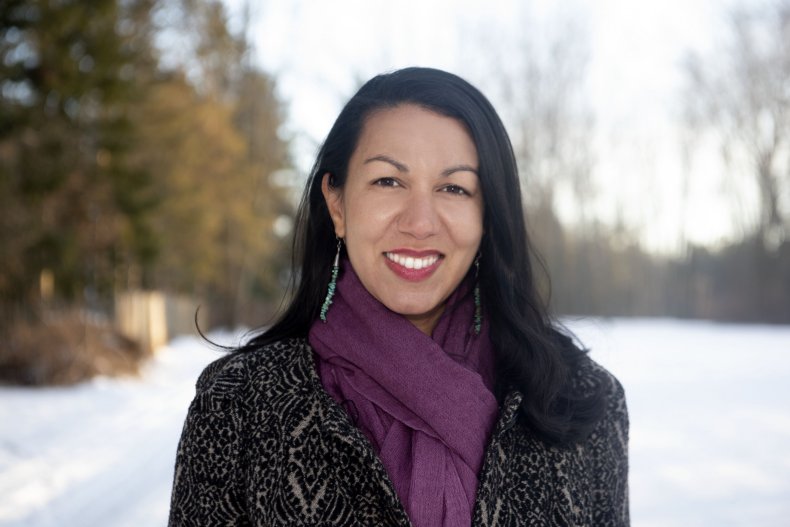 And at the same time, I will not always be there to say that, and I shouldn't have to be. I need other Vermonters to find the words to say that I belong, and to say it loudly.
When I kicked off my campaign, one of the State Representatives who came to stand with me was Rep. Jim McCullough from the Town of Williston. He wore his Buffalo Plaid and his Abraham Lincoln-like beard, and in a soft drawl, he came up to the microphone and said, "Kesha is one of the best examples of a Vermonter I know of, and she's who I want to see in that seat."
After a decade of serving in the Vermont legislature, it was the only occasion I could recall that someone named me as a great Vermonter so plainly and without fanfare. Tears welled up in my eyes, and even the press had to take a beat. It was almost an unprecedented moment in what I could remember hearing about any woman of color in Vermont.
As Cory Booker said, "You're a person that is so much more than your race and gender. You're a Christian, you're a mom, you're an intellect, you love books."
I am proud to be a brown woman, but I also want to be seen as more. If I was not proud of my state and my country, I wouldn't be working so hard to give more people a shot at the best they have to offer.
So I ask you, when you see a woman of color toiling day in and day out to leave this nation better than she found it, lift her up as a great American. Chances are, no one did that for those who came before her, and no one has done that for her even now.
Kesha Ram Hinsdale is a Vermont State Senator, the first woman of color ever to serve in this role. She has served in the Vermont legislature for a decade and is now running for Vermont's open At-Large Congressional seat.
The views in this article are the writer's own.