Every Minor 'Friends' Character Not Included in the Reunion
Friends: The Reunion is around the corner but sadly not every face from the show will be making a comeback.
Show stars Jennifer Aniston (Rachel Green), Courteney Cox (Monica Geller), David Schwimmer (Ross Geller), Lisa Kudrow (Phoebe Buffay), Matthew Perry (Chandler Bing) and Matt LeBlanc (Joey Tribbiani) have all been confirmed to return.
The one-off unscripted episode is also set to welcome a host of A-list celebrities, including David Beckham, Lady Gaga, Justin Bieber and BTS.
However, there are a string of actors who featured on the show that appear to be left off the list.
Here is every minor Friends character, who had a major impact on the show, that has not been included in the reunion.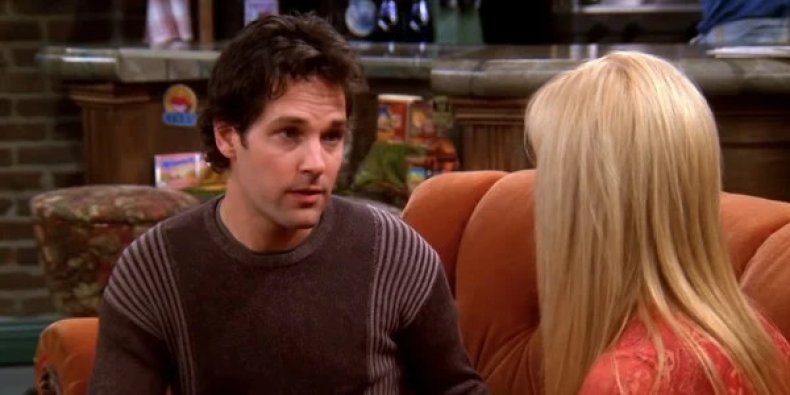 Mike Hannigan (Paul Rudd)
Rudd's absence from the reunion was the one that saddened fans most of all.
The Ant-Man actor played Mike Hannigan, who nicknamed himself "Crap Bag,"on the show. He was Phoebe's love interest and the couple quickly became fan favorites.
The couple tie the knot in season 10 of the show and later decide they want to have children together.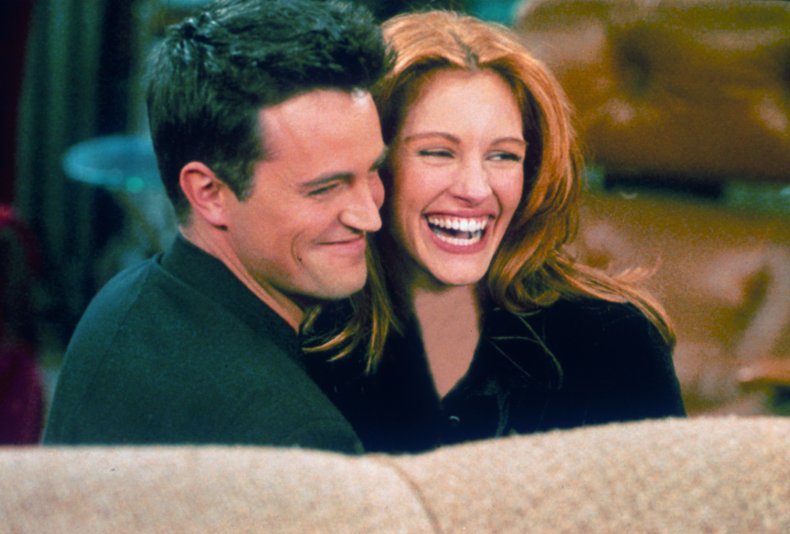 Susie Moss (Julia Roberts)
Rudd isn't the only Hollywood superstar who won't be making an appearance on the show, sadly, Julia Roberts is also sitting this one out.
The Pretty Woman actress made a brief appearance on the show as Susie Moss, a girl who Chandler had embarrassed when they were in the fourth grade.
Fans will remember she eventually gets her revenge when she leaves Chandler in a restaurant toilet after stealing his clothes.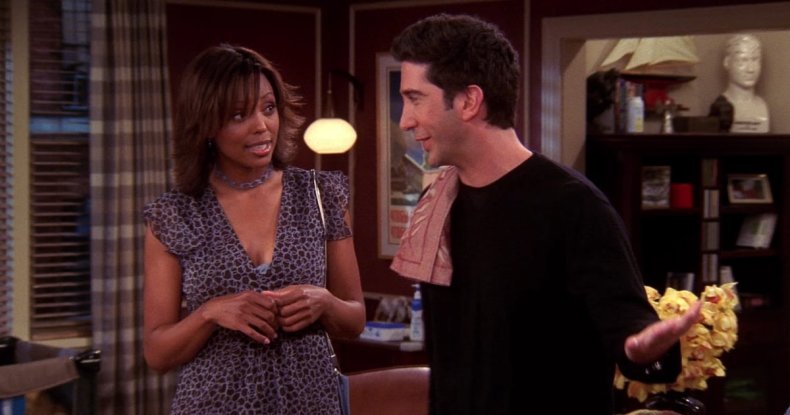 Charlie Wheeler (Aisha Tyler)
Tyler played Doctor Charlie on the show, a paleontologist who works alongside Ross. Charlie and Ross eventually date over the course of season nine and 10.
The Walking Dead actress was the only Black actor with a recurring major role to appear on the show.
In 2018, Tyler told InStyle: "It was a pivotal moment for the show in regards to race in terms of having a character of color that had some durability, and stuck around a while, but what was interesting was that they didn't really make a meal of it."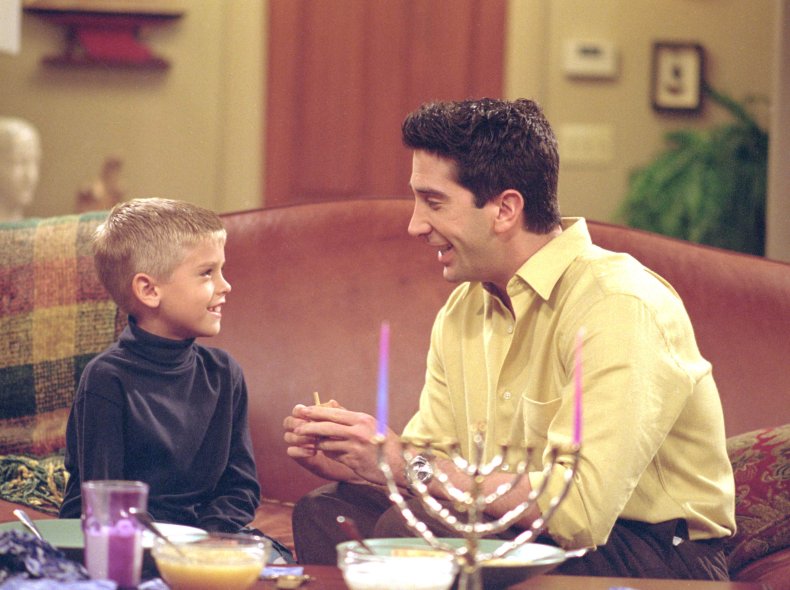 Ben Geller (Cole Sprouse)
A baby-faced Sprouse made an appearance on the show as Ben Geller, the child of Ross and Carol Willick.
He became a re-occurring character in the early seasons of the show but is said to live with his mother and her wife most of the time.
Sadly for fans, they are not expected to see the grown up Riverdale actor as part of the reunion.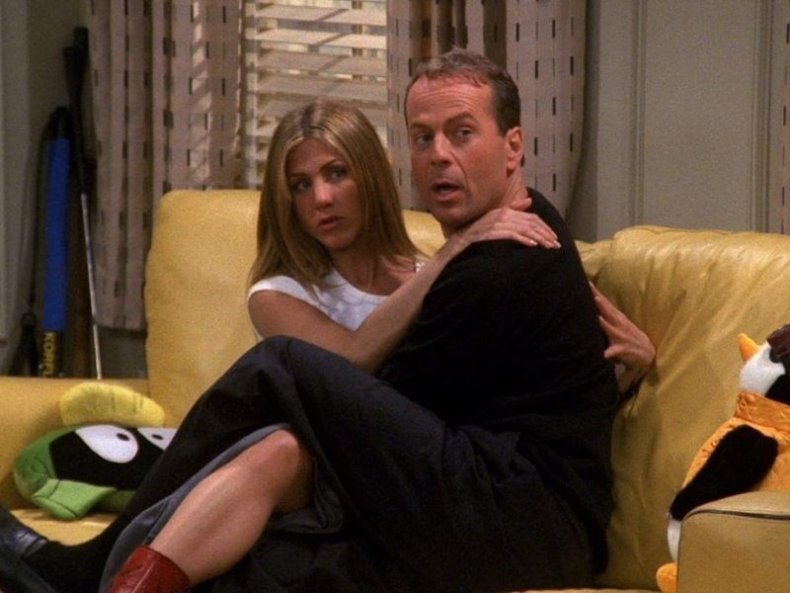 Paul Stevens (Bruce Willis)
Willis appeared on three episodes of the show in season six. He played the protective father of Elizabeth Stevens, a student Ross ends up dating.
Paul causes a stir when Ross finds out he has been seeing Rachel. Things go south for the couple when Rachel is unable to deal with him being so emotional.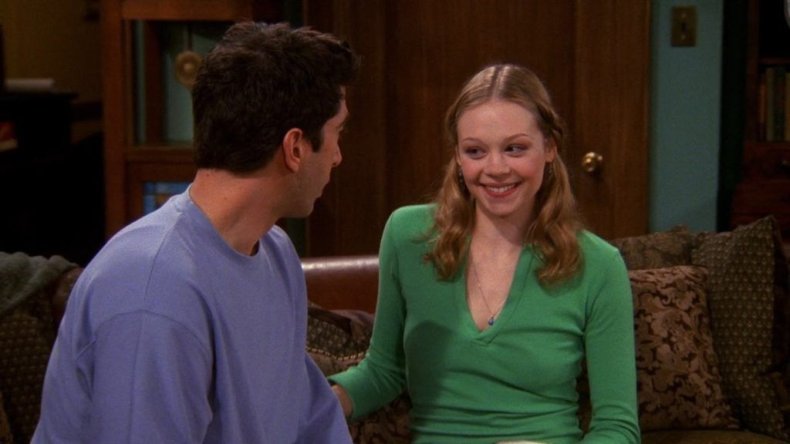 Elizabeth Stevens (Alexandra Holden)
Holden played the student who Ross dates for a short while. She is also the daughter of Paul Stevens.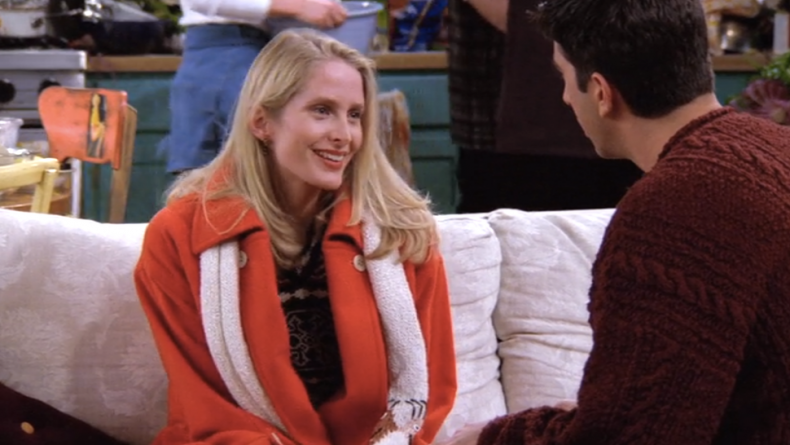 Carol Willick (Jane Sibbett)
Sibbett played Ross' first wife on the show. The couple end up divorcing after Carol admits she is having an affair with Susan Bunch.
She later reveals to Ross she is pregnant with his child Ben, who they both share custody of. Carol and Susan tie the knot at the end of season two.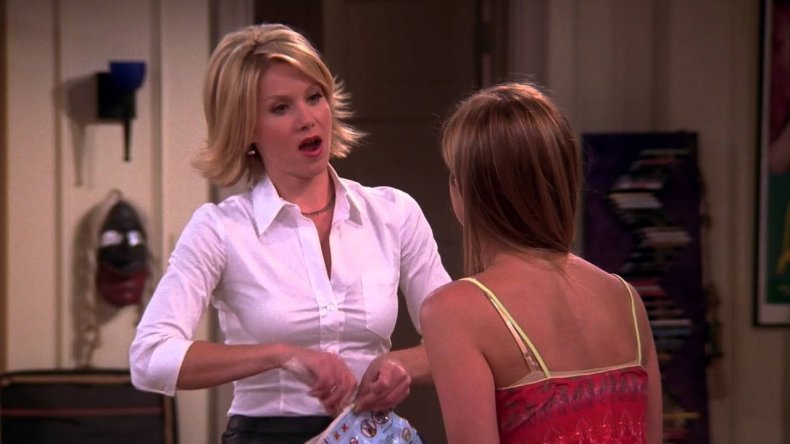 Amy Green (Christina Applegate)
Applegate played Rachel and Jill's sister in seasons nine and 10 of the show. Amy and Rachel frequently clash over their differing views and Amy's boyfriend problems.
Most notably, Ross and Rachel are left infuriated when Amy gets their daughter Emma's ears pierced without telling them. The trio also come to blows over Amy claiming Emma isn't cute.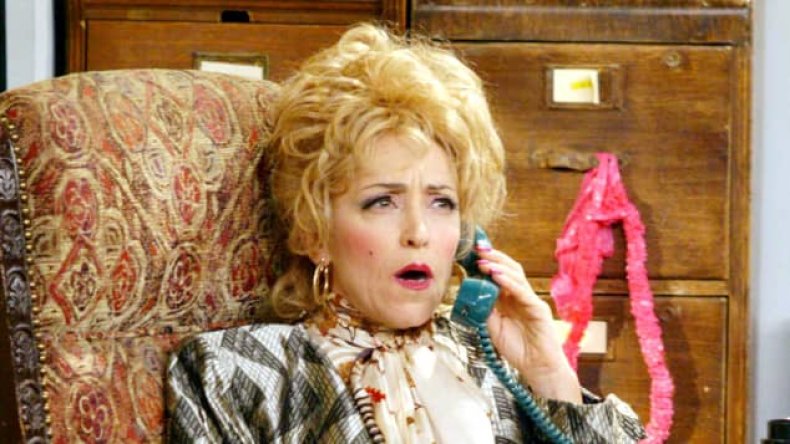 Estelle Leonard (June Gable)
Gable portrayed Estelle, a talent agent, who has Joey as one of her clients throughout the show.
She is the one who lands him his famous role on Days Of Our Lives, which he references numerous times over the seasons.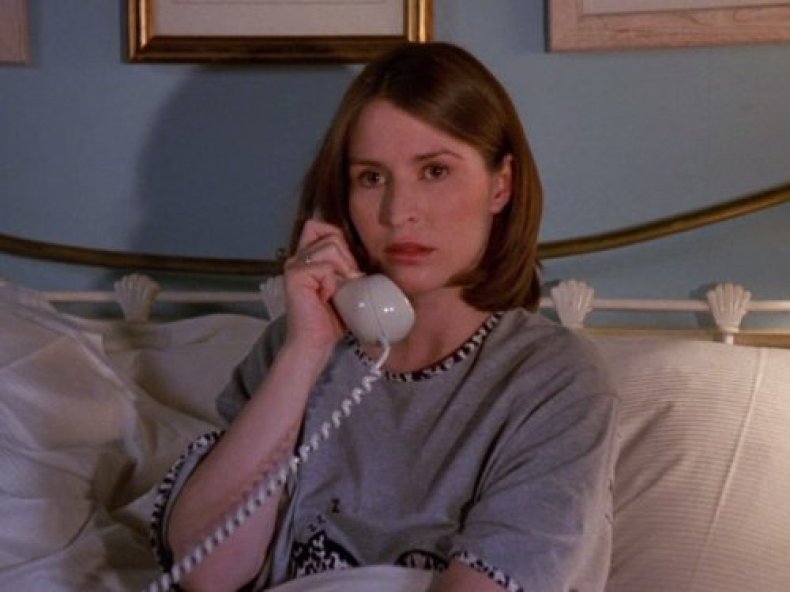 Emily Waltham (Helen Baxendale)
Baxendale played Emily, the niece of Rachel's boss. Emily begins dating Ross in Season four and when their romance flourishes the pair decide to marry in London.
However, nothing goes to plan when Ross says Rachel's name during their vow exchange. The wedding still goes ahead but Emily later asks Ross to stop seeing Rachel.
Their marriage falls apart when Emily admits she can no longer trust him.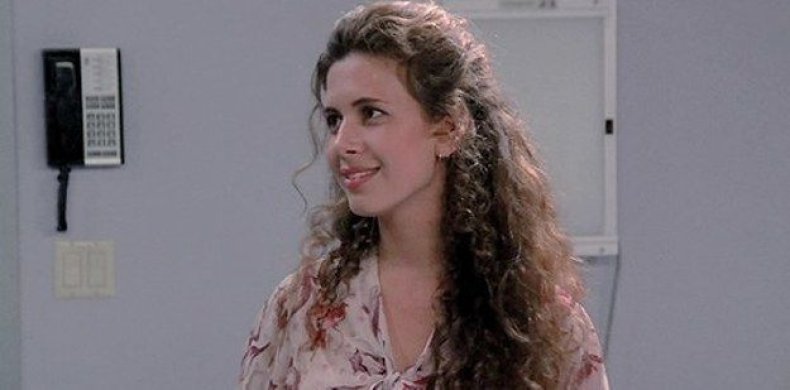 Susan Bunch (Jessica Hecht)
Hecht played Susan, the woman Ross' first wife Carol cheats on him with.
Following their affair, Susan and Carol begin dating which results in a number of awkward exchanges with Ross. The pair even compete for Carol's affections while she is pregnant with Ben.
They eventually find common ground and Ross later even helps save Susan and Carol's wedding.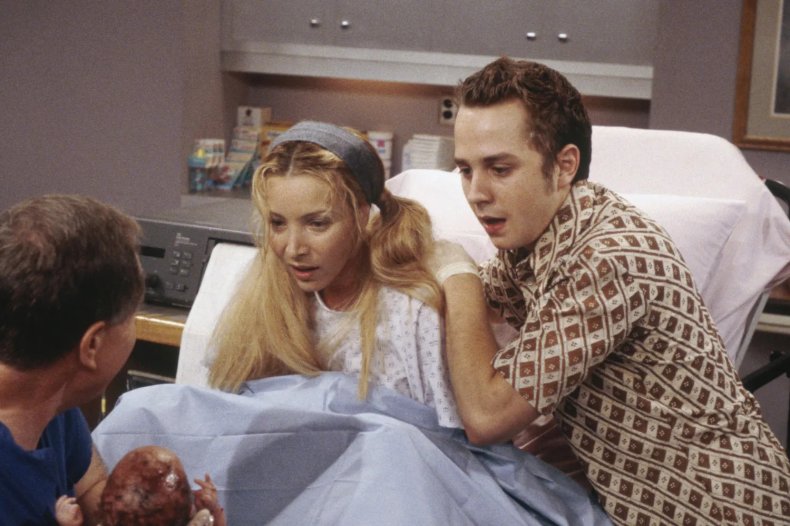 Frank Buffay Jr. (Giovanni Ribisi)
Ribisi played Phoebe and Ursulla's half-brother, Frank Jr. Phoebe and Frank's paths cross when Phoebe reveals she is looking for her father.
Frank explains that they share the same father and the pair bond over their new found family.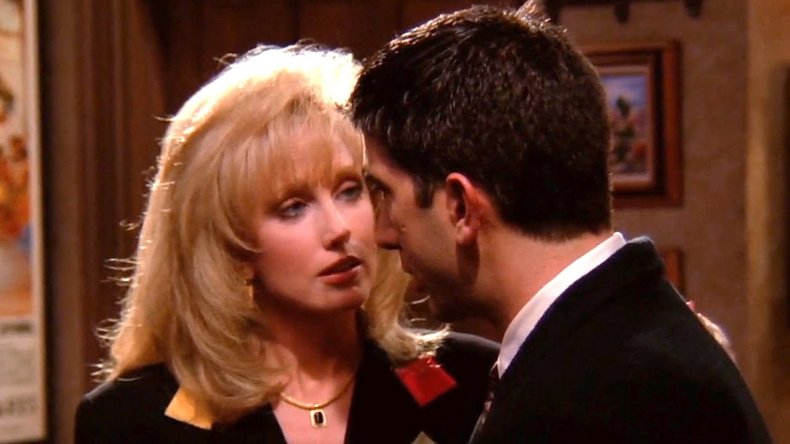 Nora Bing (Morgan Fairchild)
Nora is the mother of Chandler and an erotic novelist, played by Fairchild.
Fans will best remember her for her attempt to seduce Ross, which resulted in a rift between Chandler and Ross.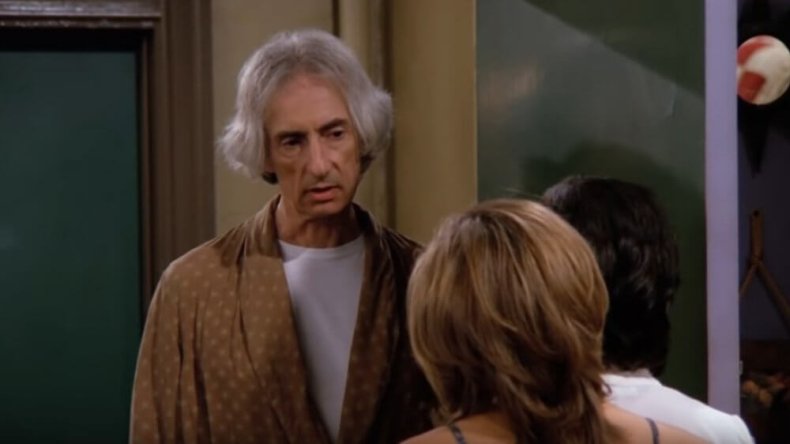 Mr. Heckles (Larry Hankin)
Mr Heckles is the old man who lives in the apartment below Monica and Rachel, played by Hankin.
He is first referred to as "The Weird Man" by the pair and often complains about the noise he hears from their apartment, which they refuse to believe.
When the pair clean out his apartment after his death, they realize a lot of noise can in fact be heard from upstairs.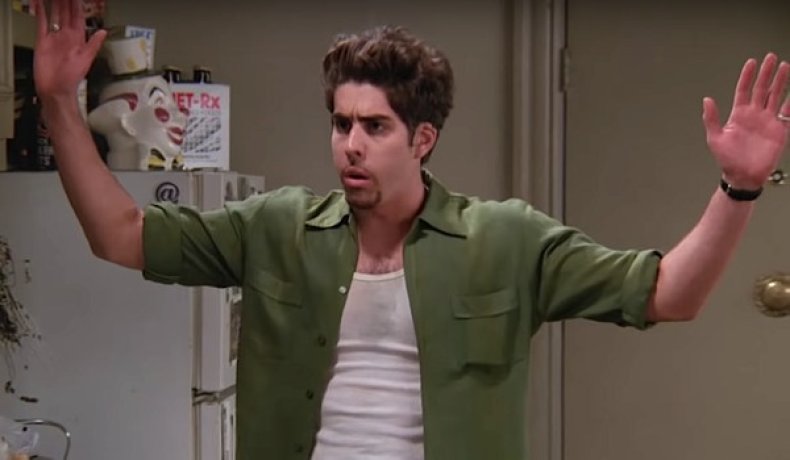 Eddie Menuek (Adam Goldberg)
Eddie, played by Goldberg, is Chandler's roommate and appears in three episodes in season two.
Despite the pair bonding over chorizo, Chandler comes to the realization that they share little in common which, along with the fact that Eddie watches him sleep, prompts Chandler to ask Eddie to move out.
Friends: The Reunion will air on HBO Max on May 27.