Everything Being Released to Celebrate Star Wars Day
Today is May the Fourth, or as it is better known Star Wars Day. Whether you're a longtime fan of Star Wars: Episode IV or you just can't get enough of The Mandalorian, May 4 is the one day of the year Star Wars fans can indulge in and enjoy their favorite franchise... more than they usually do!
May 4 was adopted by Star Wars fans as a day to celebrate the movies, chosen for its pun on "May the Force be with you," i.e. "May the Fourth be with you." However, it soon became official and is now the most important day on any Star Wars fan's calendar.
This year, Star Wars is celebrating the day with new releases and deals, while brands like LEGO and Pandora are launching new products inspired by a galaxy far, far away. Below, Newsweek has rounded up what's being released this Star Wars Day, starting with your new favorite series...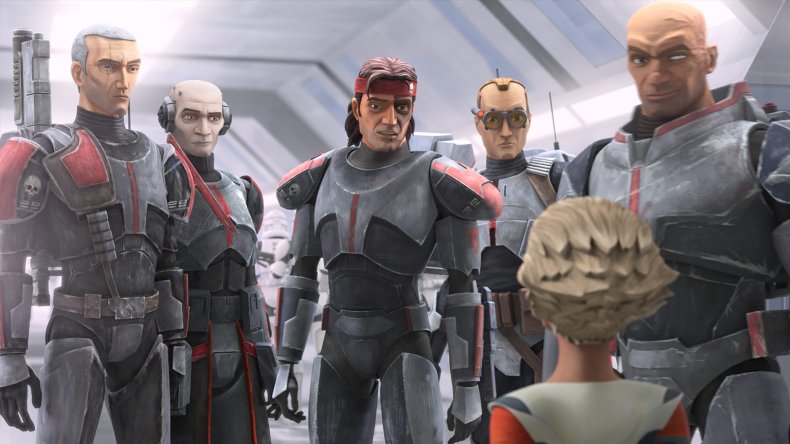 Star Wars: The Bad Batch
Star Wars: The Bad Batch, the latest series in the Star Wars franchise, will premiere on Disney+ on May 4. The Bad Batch, or as it is also known Clone Force 99, was introduced in Star Wars: The Clone Wars season 7 as an elite Republic commando squad. Star Wars: The Bad Batch will follow Hunter, Echo, Wrecker, Crosshair, and Tech as they become a roaming mercenary team.
LEGO R2-D2
LEGO has released the new and improved LEGO Star Wars R2-D2 set plus three brand-new LEGO Star Wars sets, all of which are available now. The 2,314-piece R2-D2 set features pop-out gadgets like his periscope, taser, and grabbing claw and will cost $199.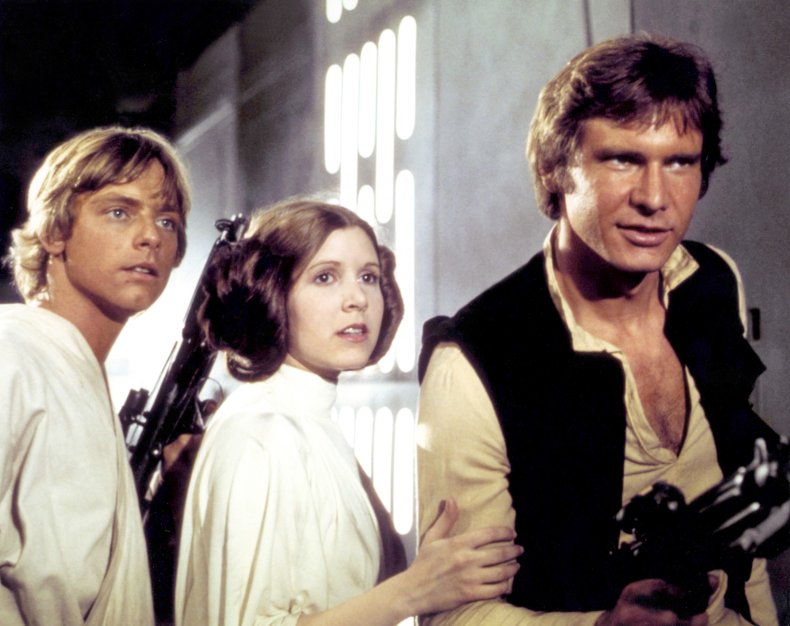 Star Wars x Pandora Charms
Pandora has released a Star Wars collection featuring 11 charms including C-3PO, BB-8, Grogu, and more. Prices range from $45 to $90 and the charms are available to purchase online now.
Disney+ Fan Art
Disney+ is celebrating the creativity of the Star Wars community by sharing commissioned original artwork on Disney+ from May 4 until May 9.
Farm Rich Baby Yoda Snacks
Farm Rich is launching Mandalorian Cheesy Potato Tots featuring Grogu-shaped cheesy snacks, made with cheddar cheese, potatoes, and whole grain. The Baby Yoda snacks are available from May at the freezer section in Walmart, retailing at around $5.99 for a 15 oz. carton.
Star Wars Video Game Content and Deals
StarWars.com is "excited to reveal a galaxy of events, in-game giveaways, and discounts for both modern and classic Star Wars games," this May 4. New content includes Star Wars-themed Minecraft Character Creator items and emotes, while Star Wars: The Old Republic players will receive a new astromech mini-pet, M4-Y10, inspired by Star Wars: The Bad Batch.
Plus, the Star Wars Day video game deals include 70 percent off Star Wars Jedi: Fallen Order standard and deluxe editions and 40 percent off The Sims 4: Star Wars: Journey to Batuu.
Star Wars Food at Walt Disney World
A Grogu cake, a Millennium Falcon chocolate pop, and lightsaber churros are just some of the limited-time snacks on offer at Walt Disney World this Star Wars Day, as reported by Walt Disney World News Today.
The graphic below from Statista highlights the countries in which filming took place for the Star Wars movies.