Everything We Know About Ghislaine Maxwell & Jeffrey Epstein's Relationship
Ghislaine Maxwell, the longtime friend and confidante of Jeffrey Epstein, has been arrested. On the morning of July 2, the socialite was arrested in Bedford, New Hampshire, on charges that she conspired with the disgraced financier to sexually abuse minors, as per The New York Times.
NBC noted that the six-count indictment against Maxwell alleges that she helped Epstein groom girls as young as 14 years old, and that the claims date back to as early as 1994. "In some instances, Maxwell was present for and participated in the sexual abuse of minor victims," the indictment stated, according to NBC.
Maxwell previously denied any involvement in Epstein's crimes. She released a statement through legal representatives in 2011, denying knowledge and involvement of any sexual abuse. "I understand newspapers need stories to sell copies. It is well known that certain newspapers live by the adage, 'why let the truth get in the way of a good story.' However, the allegations made against me are abhorrent and entirely untrue and I ask that they stop," Maxwell insisted.
The British socialite maintained innocence for years. "She absolutely denies that she participated in this or any other sexual abuse or trafficking or assault, and no court, judge or jury has ever determined that she has," said her lawyer, Laura Menninger, in a court letter from May 2020.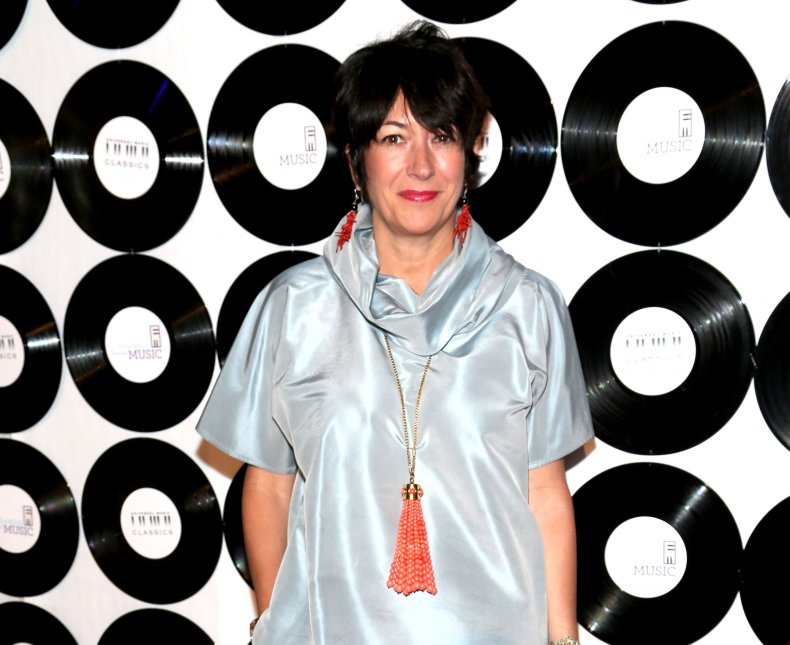 But not everyone agrees. Many accusers against Epstein's alleged grooming, sexual abuse and trafficking also accused Maxwell of being involved. One of Epstein's accusers, Sarah Ransome, who sued him in 2017, told The New York Times that Maxwell orchestrated the whole thing.
Maxwell and Epstein were close friends for years. She first met him at a party in the early 1990s in New York after she went through a difficult breakup. They pursued a romantic relationship at the time, and she was considered "the lady of the house" as well as an "aggressive assistant" by Epstein's staff, as the Evening Standard noted.
He even promised to support her financially, according to Esquire and Epstein denied that she was his employee and described her as his "best friend," as per a Vanity Fair profile in 2003. "She seemed to organize much of his life," writer Vicky Ward noted at the time.
Euan Rellie, an investment banker who attended dinner parties hosted by Epstein and Maxwell in New York described Maxwell as someone who "seemed to be half ex-girlfriend, half employee, half best friend, and fixer," the New York Times reported.
However, after Epstein was convicted in 2008 for soliciting prostitution of an underage girl and returned from jail, their relationship seemed to dissipate. The two no longer appeared together in public.
Peggy Siegal, a prominent professional hostess, told the New York Times that "she was no longer in the picture," but still made plenty of public appearances at high profile events, such as the Vanity Fair Oscar Party and Chelsea Clinton's wedding.
Maxwell also founded a nonprofit organization dedicated to saving the ocean and focused her work on environmental causes.
Maxwell kept up her status as a New York socialite until 2015, and had rarely been spotted out in recent years. The following year, she sold her New York townhouse. In 2017, her lawyers were told she lived in London, but did not have a permanent residence.
She stayed below the radar in the wake of Epstein's suicide, especially since speculation swirled as to whether or not she would face consequences as his co-conspirator. Maxwell did not participate in the 2020 docuseries Jeffrey Epstein: Filthy Rich.