What We Know About Christopher Steele, the Ex-Spy Behind Trump-Russia Dossier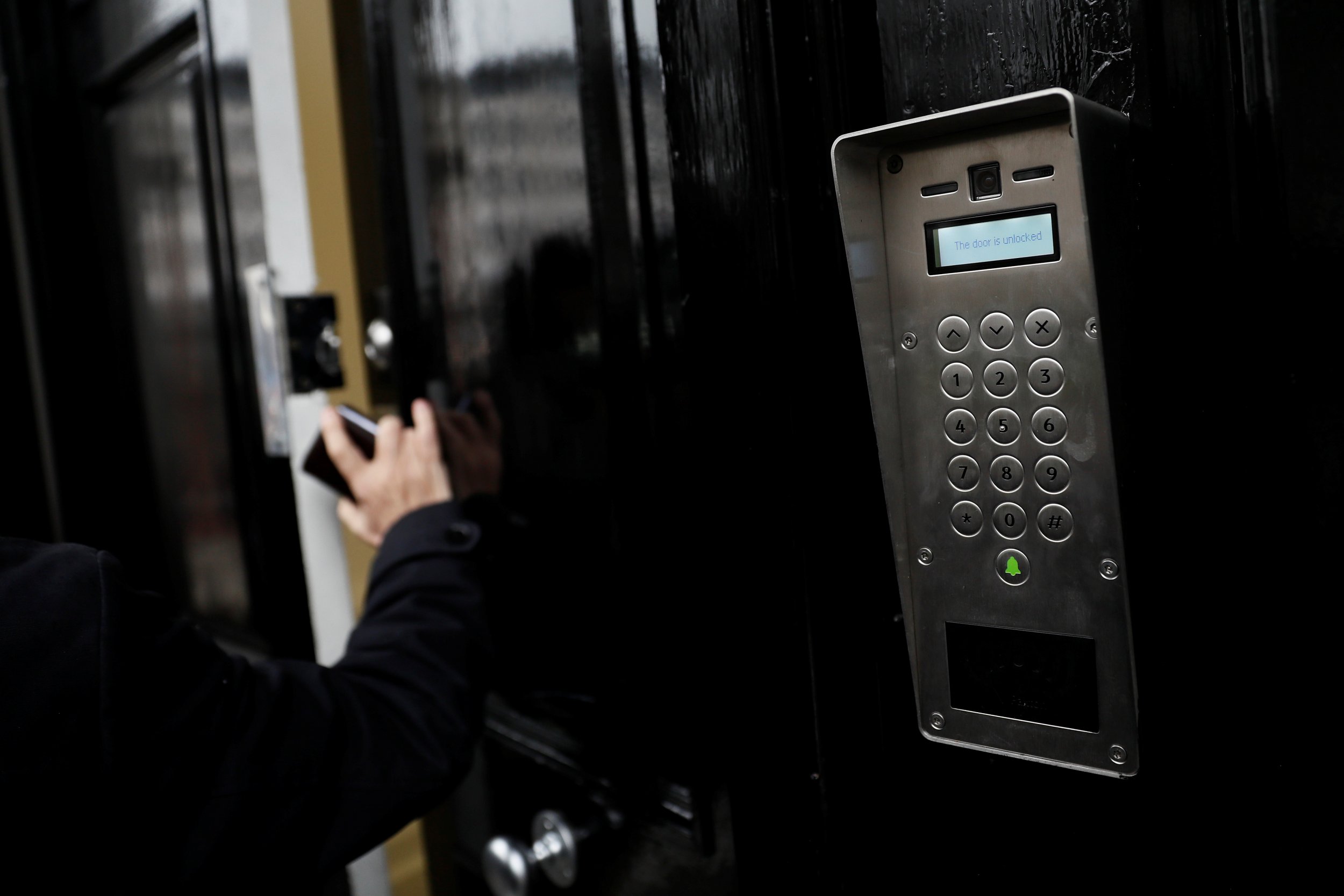 Late Thursday, everyone in Western intelligence circles was talking about the same person: Christopher Steele. The Wall Street Journal had earlier identified Steele, a 52-year-old former British spy turned director of a private investigations firm, as the author of an explosive dossier, published Tuesday by Buzzfeed, alleging deep ties between Russia and U.S. President-elect Donald Trump.
The 35-page document contained unverified claims that Trump participated in compromising activities with Russian prostitutes, as well as allegations of Russian officials planting bribes dressed up as lucrative deals to win influence with Trump, and close collusion between Trump's team and Russian intelligence. It said the Russians had collected intelligence that could be used to incriminate Trump in office. It included clear factual errors, such as the wrong spelling of a Russian bank, but was significant enough for U.S. agencies to brief both President Barack Obama and Trump with a two-page summary of the report. (Top intelligence figures alerted the president-elect to the fact that the report's findings were circulating among members of congress and both government and intelligence officials. The classified documents suggested the possibility that Moscow may have attempted to compromise the president-elect, but security services had not verified the report's claims when it was presented.)
Trump denounced the dossier, which had been circulating among congressional leaders, intelligence agencies and journalists for months, as "fake news," comparing the leaking of the report to an act that would take place in Nazi Germany. But now Steele, the co-founder of Orbis Business Intelligence, is the subject of as much intrigue as the dossier itself.
Steele fled his home in Britain's leafy county of Surrey on Wednesday, "terrified for his safety," according to British media reports. The BBC reported that he was now "in hiding" after asking a neighbor to look after his three cats. He fled "in fear" that Russia could seek revenge for his secretive reporting on the Kremlin, sources close to him told The Daily Telegraph and the BBC.
Steele reportedly provided the report he had collated on Russian intelligence to their American and British counterparts out of concern about the information he had retrieved. He considered the information too important to be given solely to those looking to secure victory in a political race, a MI6 official told the New York Times .
Read more: Thirteen things that don't add up in the Russia-Trump intelligence dossier
According to the New York Times, in September 2015 Washington D.C.-based opposition research firm Fusion GPS, headed by a former Wall Street Journal reporter, hired Steele to compile information on scandals surrounding Trump, then the frontrunner for Republican presidential nominee.
A Republican donor, whose identity remains unknown, reportedly contracted Fusion GPS. When Trump secured the nomination as candidate, the donor ended his interest in the project but Democrats saw political value in the information and a new client picked the research up again, the New York Times reported. The specific Democrat group that backed the project remains unclear.
Former British or European intelligence agents are valuable to companies looking for information on Russia, partly because of their proximity and prior experience inside the country. Steele had worked undercover in Russia in the early 1990s, before moving back to London at an unknown date to become MI6's top operative on Russia, the New York Times reported. He set up Orbis, which provides intelligence and investigative services to corporate clients, in 2009 with Christopher Burrows, a former civil servant at Britain's Foreign and Commonwealth Office. Burrows has refused to comment on any of the reports regarding Steele or the dossier.
Moscow denied that it had gathered any incriminating material on Trump. In a statement released Wednesday, James R. Clapper, U.S. director of national intelligence, said the agencies had "not made any judgment that the information in this document is reliable," countering the view that the decision itself to brief Trump and Obama in any way validated the report's claims.
The dossier accuses Trump's lawyer Michael Cohen of meeting Oleg Solodukhin, a Russian official for Rossotrudnichestvo, an external arm of the Russian foreign ministry, in Prague in August or early September. Both men have denied the meeting, and CNN's sources said the report identified a "different Michael Cohen." After Steele's identification as the dossier's author, sources speaking to Newsweek offered conflicting reports about Steele's credibility and the veracity of his report. One director of a U.K.-based investigations firm, speaking to Newsweek on condition of anonymity, described the dossier as "bullshit territory" and a "shoddy piece of work," though said he had heard Steele was a "good, reliable, really solid guy."
Read more: Trump, Russian spies and the infamous 'golden shower memos'
Sir David Omand, the former head of Britain's electronic surveillance agency GCHQ, who said he did not know Steele personally, wrote in an email that he would be "instinctively cautious" about a dossier that "may well have a core of good reporting but also may be written up for effect."
A close friend of Steele's, speaking to The Guardian, said the theory that a veteran intelligence official would intentionally provide fabricated information was "completely" false.
"He's not the sort of person who will simply pass on gossip," said the former British foreign office official, who has known Steele for 25 years. "If he puts something in a report he believes there's sufficient credibility in it for it to be worth considering. Chris is a very straight guy. He could not have survived in the job he was in if he had been prone to flights of fancy or doing things in an ill-considered way."
Two former MI6 chiefs speaking to Newsweek refused to comment on Steele or the wider story. British spies, upon joining the intelligence services, are required to sign the Official Secrets Act, a law that makes it a criminal offense for government workers to reveal state secrets.
For months, top U.S. media outlets held onto the lurid memos, refusing to publish them because of questions over their veracity. Whether or not the report's claims turn out to be true, Steele now finds himself at the center of claims accusing Russia of interference in the U.S. presidential election and suggesting Trump is vulnerable to blackmail. With his nationality revealed in the dossier—effectively blowing his cover—it's no surprise that the British spy has gone into hiding. Meanwhile, just eight days ahead of the inauguration of the least favorable president-elect in modern history, millions of Americans have no way of knowing what to believe about their leader—and no prospect of gaining clarity on these unverified claims any time soon