As Evidence of Genocide Against Myanmar's Rohingya Grows, Can Tillerson Make Up for Trump's Silence on Human Rights Abuses?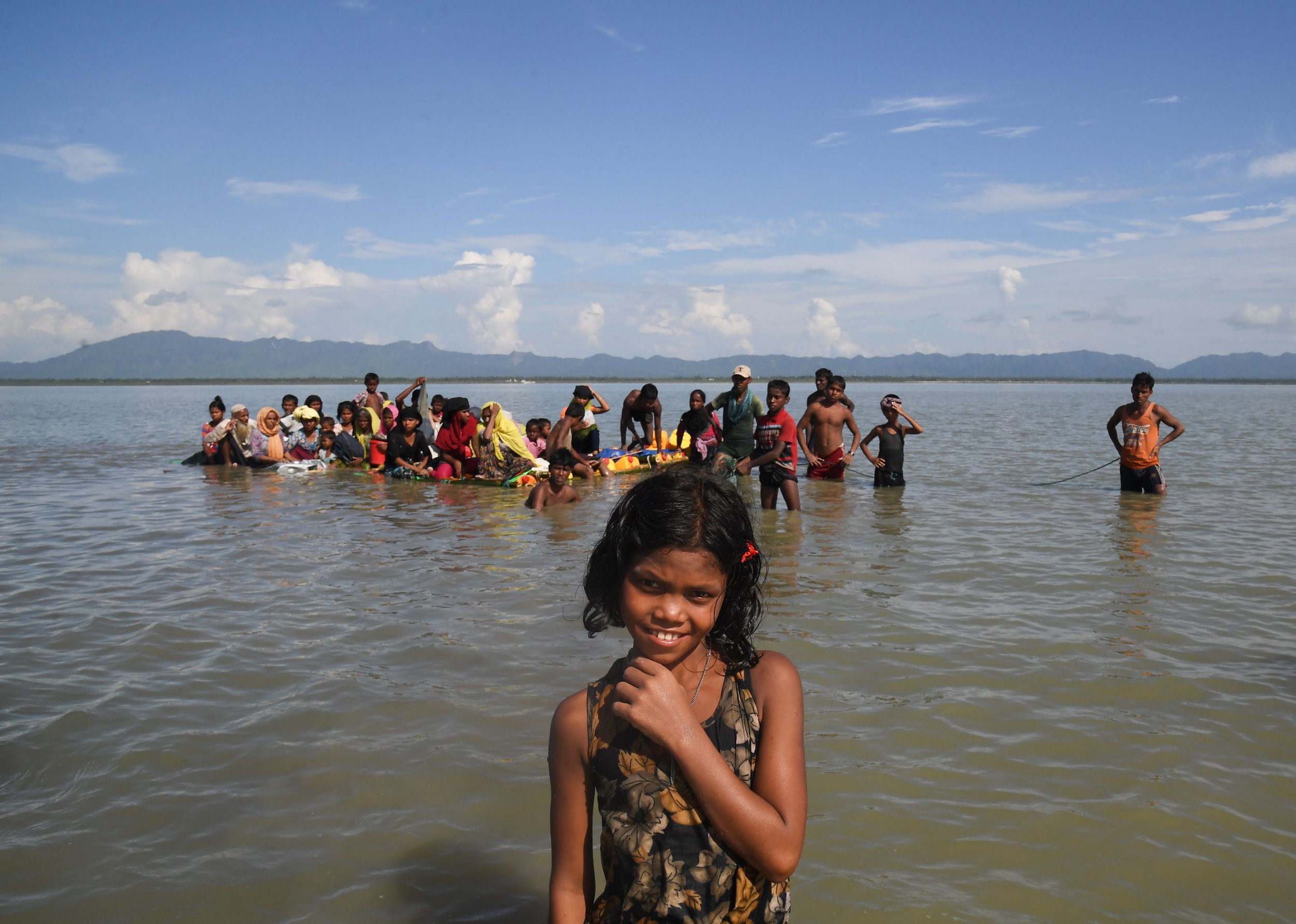 Secretary of State Rex Tillerson said violence against the Rohingya Muslim minority showed "characteristics of crimes against humanity" as he called for a "credible and impartial investigation" into the allegations of abuse in the Rakhine State.
The top U.S. diplomat visited the country for the first time Wednesday, meeting Myanmar leader Aung San Suu Kyi and military officials. Ahead of his visit, 58 non-governmental organizations called on the State Department and the Treasury to impose targeted economic sanctions on the military officials and their family members who have been involved in human rights abuses.
Tillerson said broad economic sanctions against the country would not be appropriate, but promised to hold to account individuals found to have perpetrated atrocities.
"Broad-based economic sanctions against the entire country is not something that I would think would be advisable at this time. I think we want to see Myanmar succeed," Tillerson said, answering questions at a press conference with Suu Kyi.
"If we have credible information that we believe to be very reliable that certain individuals were responsible for certain acts that we find unacceptable, then targeted sanctions on individuals very well may be appropriate," he added.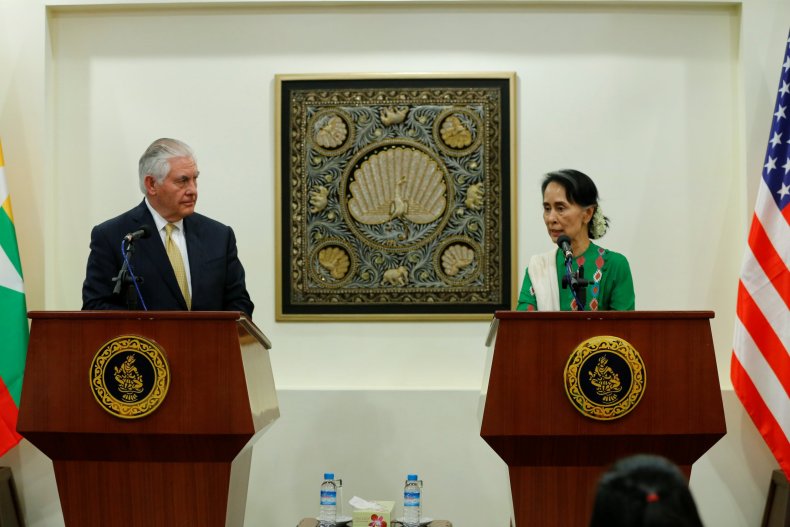 Tillerson announced an additional $47 million in humanitarian assistance for refugees, but stopped short of labeling the mass killings of Rohingya people "ethnic cleansing," despite the U.N. calling the violence a "textbook example of ethnic cleansing" already in September.
"Clearly what we know occurred in Rakhine State that led to so many people fleeing the area has a number of characteristics of certainly crimes against humanity. Whether it meets all of the criteria for ethnic cleansing, I think we continue to evaluate that ourselves," he said.
Tillerson's words contrasted with President Donald Trump's silence on the issue of the persecution of Rohingya people.
"He could have been more forthright," Human Rights Watch Washington director Sarah Morgan tells Newsweek. Tillerson, she said, missed an opportunity to push for allowing U.N. investigators access to the Rakhine State as the Myanmar authorities cannot be trusted to conduct an independent and impartial investigation.
"But he [Tillerson] is opening the door for more action and given where this administration has been on human rights and the rule of law, which is absent, that is an important step forward," she added.
Read More: Why Myanmar hates the Rohingya
More than half a million people were forced to leave their homes and flee to Bangladesh after the Myanmar security forces retaliated against the civilian population following an attack by Rohingya insurgents on August 25. For decades, Myanmar has been refusing to acknowledge the Rohingya's people's citizenship rights and ethnic minority status.
Multiple reports of eyewitness accounts describe Myanmar soldiers burning victims alive, beating civilians to death, raping and gang-raping women and children. A new report by the United States Holocaust Memorial Museum and the human rights organization Fortify Rights details "mounting evidence of genocide" against the persecuted minority based on a year of research on the ground and more than 200 in-depth interviews with survivors.
"This attack on the civilian population by the Myanmar authorities is absolutely continuing," Fortify Rights CEO and co-founder Matthew Smith, who is currently in Bangladesh, tells Newsweek. "There is a level of hopelessness among people who we've been speaking with. Many are thankful to have arrived on Bangladeshi soil, but the entire population has been brutalized."
Myanmar's leader and Nobel peace prize winner Suu Kyi faces global pressure to condemn the violence, but she denied staying silent on the issue at the press conference with Tillerson.
"I haven't been silent. Actually, we've been sending out a lot of statements from my office, and I've also made statements of my own," she said, suggesting her statements had not received enough attention because they weren't interesting enough. "But what I say is not meant to be exciting, it's meant to be accurate," she added.
Her comments baffled Smith. "It's not just that she is failing to acknowledge the scale of the problem, they are actively denying this is taking place. It wasn't long ago her office put up a press release alleging fake rape [claims]. She has demonstrated once again she is part of the problem," he says.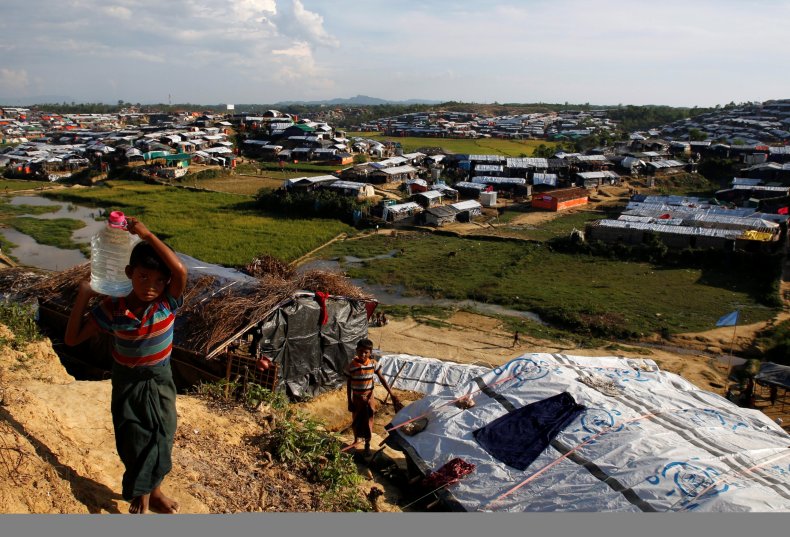 According to him, Suu Kyi's denial of responsibility is all the more reason why the U.S. government and the international community can and should do more. "Secretary Tillerson and other leaders internationally need to push for a global arms embargo against the military. The fact this has not happened yet is ludicrous," he says.
"We have been encouraged by Tillerson's statements," he adds, "We hope that more action will take place in the coming days and weeks."
HRW's Morgan shares a similar hope. "I see [Tillerson's visit to Myanmar] as a sign of progress," she says, "My hope is that it will lead to concrete U.S. actions and leadership on the issue."