EVO 2019: Every Announcement and Trailer
This year's Evolution Championship Series (EVO) is in the books, but there were a lot of announcements and trailers from the biggest weekend in the fighting game community's calendar.
From the reveal of upcoming DLC characters to sequel announcements, EVO 2019 delivered plenty of information for fighting game fans to digest.
Here's every announcement and trailer from the weekend of EVO 2019.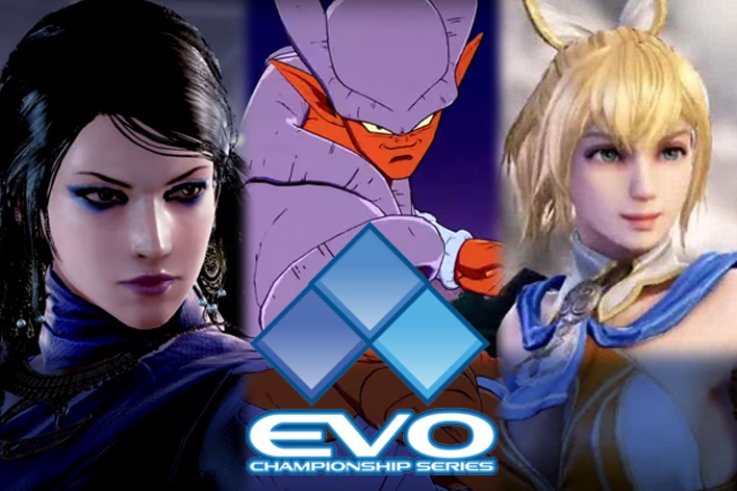 STREET FIGHTER V: ARCADE EDITION
Yes, the upcoming characters in Street Fighter V: Arcade Edition were leaked a day before EVO 2019 began, but it should still be on this roundup. The Capcom/Street Fighter team were seemingly planning to release this trailer over the weekend, but since the reveal was leaked, they dropped it on Thursday.
Street Fighter V will bring three new DLC characters in E. Honda, Poison and Lucia from Final Fight 3. All three characters are available today, but you can check out their reveal trailer below.
TEKKEN 7 SEASON 3
Tekken 7 continues to pump out new content and DLC characters years into the game's shelf life, and at EVO 2019, a completely new season of content was announced.
Season 3 will bring a major update, adding new moves for every fighter on the Tekken 7 roster. Zafina, and a new character named Leroy Smith, will be joining the fight in September along with Season 3.
Two unannounced characters, also a part of Season 3, will be released in the Winter. Check out the Tekken 7 Season 3 trailer below.
SOULCALIBUR VI SEASON 2
The first EVO for SoulCalibur VI brought the announcement of a new season for the fighting game.
Fan-favorite character, Cassandra joins the fight on August 5 as part of the Season 1 pass. Check out Cassandra's gameplay trailer below.
As for what's coming in SoulCalibur VI Season 2, fans can expect four new characters as well as new character creation parts to use. While three of the four DLC characters weren't revealed, it was confirmed that Haohmaru from SNK's Samurai Shodown will be included as a guest fighter.
A release date for SoulCalibur VI Season 2 wasn't announced, but you can check out the official trailer below.
SAMURAI SHODOWN
Speaking of Samurai Shodown, SNK's long-running series had its own announcement at EVO 2019.
In August, the first DLC character, Rimururu will be released. In September, Shizumaru Hisame will be released as a free DLC character for all regions. October will see the release of Basara, while Kazuki Kazama will drop in November. And finally, Wan-Fu will release in December.
SNK also announced a Season 2 of DLC is coming in 2020 with the first DLC character being Mina Majikina.
Check out the entire announcement below.
DRAGON BALL FIGHTERZ
The most popular game at EVO 2018, Dragon Ball FighterZ had a new trailer showing off the first gameplay of two new DLC characters coming this year.
Janemba is coming to Dragon Ball FighterZ on August 8, while SSGSS Gogeta from this year's Broly movie will be coming soon. Check out the Janemba and Gogeta gameplay trailer below.
BLAZBLUE CROSS TAG BATTLE 2.0
Arc System Works is giving its popular BlazBlue Cross Tag Battle game a major update.
BlazBlue Cross Tag Battle version 2.0 will also bring new characters to the anime fighting game. You can check out everything that's coming in the update below.
NEW UNDER NIGHT GAME
The next installment of the Under Night series was announced over the weekend. The stylish anime fighting game will have an early 2020 release date. This new title will bring a new character - Londrekia - and a re-balance that will tweak characters and mechanics.
Check out the announcement trailer for Under Night In-Birth: Exe:Late[cl-r] below.
GUILTY GEARS
Arc System Works had a busy EVO 2019 as it also revealed that the next Guilty Gears game is in the works. Not much was announced, but the Guilty Gears team did release a teaser trailer to get fans pumped, which you can watch below.
KING OF FIGHTERS XV
And then we have SNK announcing a new King of Fighters game is in the works. Again, not much was revealed, but a teaser for King of Fighters XV was revealed, which you can see below.
What was your favorite announcement or trailer from EVO 2019? Let us know in the comments section below.
EVO 2019: Every Announcement and Trailer | Gaming