Evolution Championship Series (EVO) takes place this weekend, and players from all over will gather in Las Vegas for the biggest fighting game tournament in the world.
This year, the best players will compete in the best (and most popular) fighting games out today. Some of these titles like Samurai Shodown and Mortal Kombat 11 are new to the tournament while others, like Tekken 7 and Street Fighter V, are EVO staples.
Check out the full lineup of games that will be featured at EVO 2019.
BlazBlue: Cross Tag Battle (PS4)
DRAGON BALL FighterZ (PS4)
Mortal Kombat 11 (PS4)
Samurai Shodown (PS4)
SOULCALIBUR VI (PS4)
Street Fighter V: Arcade Edition (PS4)
Super Smash Bros. Ultimate (Switch)
TEKKEN 7 (PS4)
UNDER NIGHT IN-BIRTH ExeLate[st] (PS4)
EVO is also a hotbed for announcements and reveals, too. In years past, new games and characters for fighting games were debuted at the tournament. This year, we were privy to the reveal of three new characters coming to Street Fighter V: Arcade Edition, including E. Honda. NetherRealm Studios also dropped the first gameplay footage of Nightwolf in Mortal Kombat 11 ahead of the event.
There are likely many more announcements and reveals at EVO 2019, so you won't want to miss it.
If you can't make it to the event, there are still ways to enjoy all the action from the comfort of your home. Here's all the information you need including the official schedule and streaming options for EVO 2019.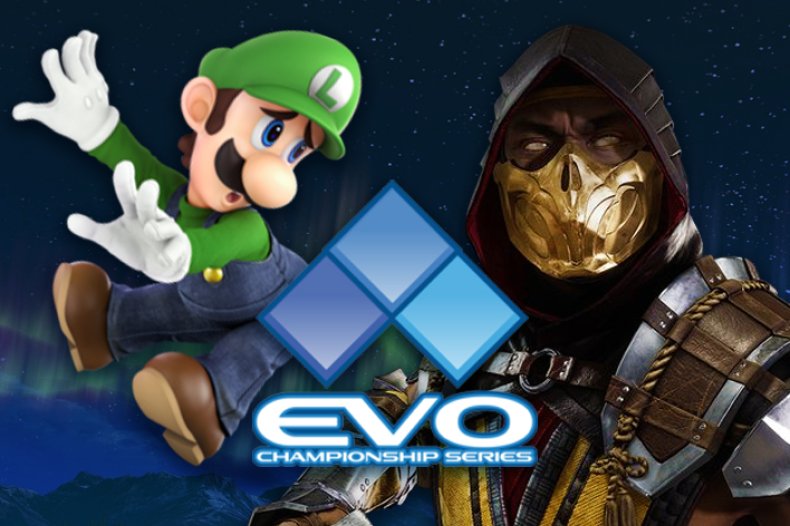 EVO 2019 SCHEDULE
EVO 2019 begins Friday, August 2 at 1 p.m. EDT and runs until Sunday, August 4 at 10 p.m. EDT.
Each day will have pools and knockout rounds for various games. You can check out the entire EVO 2019 schedule below.
HOW TO WATCH EVO 2019 TOURNAMENTS
There will be 10 different Twitch channels covering the entirety of EVO 2019. Each channel will focus (mostly) on one game, while the main EVO Twitch channel will act as the hub for the various finals.
Here's every Twitch channel separated by the game they will be broadcasting.
EVO 2019 Finals
The main EVO channel will feature the final rounds of many of the games. It's also the place where you'll see the final-day champions crowned.
The final-day games include, BlazBlue, Street Fighter V: Arcade Edition, Tekken 7 and Super Smash Bros. Ultimate.
Super Smash Bros. Ultimate
If you're a fan of Super Smash Bros. Ultimate, the below Twitch channel will be the destination for you.
BlazBlue: Cross Tag and Mortal Kombat 11
This Twitch channel will focus on BlazBlue: Cross Tag Battle on Day 1 before shifting to Mortal Kombat 11.
Tekken 7
The Bandai Namco favorite, Tekken 7 fans will want to check out the below stream.
Samurai Shodown
One of the newest games on the EVO 2019 lineup, if you want to check out the Samurai Shodown tournament you can in the stream below.
UNDER NIGHT IN-BIRTH ExeLate[st]
Fans can check out the Under Night In-Birth tournament below on Day 1 before it shifts to BlazBlue in Day 2.
Dragon Ball FighterZ
The most popular game at last year's EVO, fans of Dragon Ball FighterZ can check out all the action below.
SoulCalibur VI
SoulCalibur VI will be featured in the stream below on Day 1 before it becomes the landing spot for other tournaments like Super Smash Bros. Melee.
Street Fighter V
Finally, we have the Street Fighter V tournament. Capcom has its own streaming channel and they'll be broadcasting it to fans, which you can watch below.