'Mortal Kombat 11' Nightwolf Gameplay Trailer Confirms Release Date
Those who purchase the Kombat Pack will be able to play as Nightwolf a week early.
After numerous teases - and some leaks - NetherRealm Studios finally released the first gameplay trailer for the second DLC character in Mortal Kombat 11, Nightwolf.
The Nightwolf gameplay trailer shows off the characters various moves, fatal blow and one of his fatalities, which is standard for Mortal Kombat 11 trailers. However, the trailer also confirmed that Nightwolf can be downloaded starting August 13 for those who purchase the Kombat Pack and August 20 for everyone else.
Here's some flavor text on the character and his role in Mortal Kombat 11 from the official press release:
Newsweek subscription offers >
Nightwolf, born as Grey Cloud,is a proud and fierce warrior dedicated to the cause of good and chosen by the Great Spirit to become the Matoka tribe's champion and protector. Along with his signature tomahawk swing, Nightwolf possesses extraordinary magic that allows him to manifest weapons created from spirit energy to fight for the Matoka's future and defend all of Earthrealm.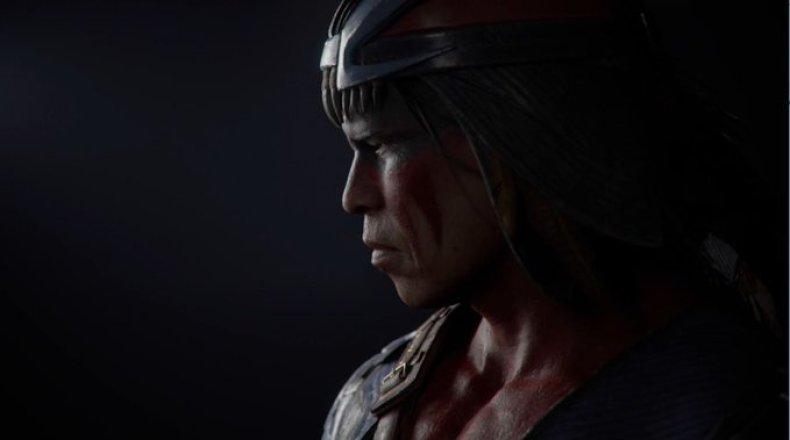 Check out the Nightwolf Mortal Kombat 11 gameplay trailer below.
Newsweek subscription offers >
Nightwolf follows the release of the first Mortal Kombat 11 DLC character, Shang Tsung who was released in June.
Shang Tsung was revealed as the first DLC character in Mortal Kombat 11 before the game was released. Nightwolf, on the other hand, was revealed as part of the Kombat Pack that includes the two aforementioned fighters, Sindel, and Spawn from Image Comics. There are also two mystery guest characters. One of these characters was teased when the sound of a chainsaw was heard. Many believe this is a nod to Ash, the protagonist of the Evil Dead series.
The release of Nightwolf will also bring the Klassic Arcade Fighter Skin Pack featuring Jax, Kung Lao and Kano, as well as the new War Games Sonya Blade skin.
EVO 2019, the largest fighting game tournament of the year, takes place the weekend of August 2 and the event usually has announcements and reveals from the top fighting games. There's a possibility that Mortal Kombat 11 fans will get to finally see Sindel's gameplay as her character model was shown before even Nightwolf's.
Fans can also get the confirmation of the mystery DLC character, whether it be Ash or someone else.
Mortal Kombat 11 is available now for PS4, Xbox One, PC and Nintendo Switch.
What do you think of Nightwolf's gameplay? Which of the DLC characters are you looking forward to the most? Let us know in the comments section below.
'Mortal Kombat 11' Nightwolf Gameplay Trailer Confirms Release Date | Gaming