'Mortal Kombat 11' DLC Characters Revealed in Shang Tsung Trailer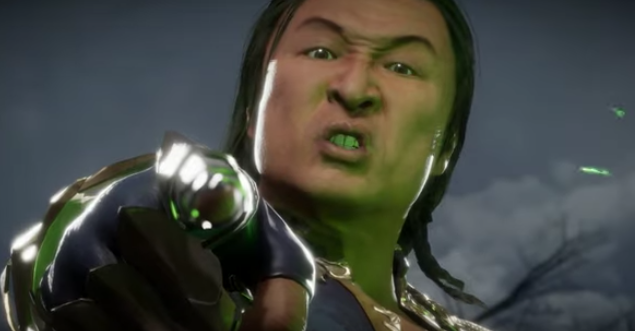 NetherRealm Studios released the first gameplay trailer for Shang Tsung, the first DLC fighters in Mortal Kombat 11 but have also announced a few of the other characters that will be included in the Kombat Pack.
Before we get into all of the craziness, check out the first gameplay trailer for Shang Tsung with the Kombat Pack character reveals below.
Shang Tsung's gameplay in Mortal Kombat 11 is similar to his last appearance, with his ability to shoot out flaming skulls and capture souls, but what makes the original villain of the franchise more formidable this time around is the ability to take from other fighters.
In the above video, we see Shang Tsung use the abilities of Reptile, Ermac, Smoke and even Rain. His Fatal Blow also lets the sorcerer transform into Sub-Zero, Scorpion and Noob Saibot.
Shang Tsung has the ability to take the form and moves of his opponent as we saw when he took Raiden's soul.
And then we have Shang Tsung's fatality in Mortal Kombat 11 . He blows a hole in the opponent's sternum before arms form on the enemy's side. It looks like Goro is forming inside the opponent, but it's actually Kintaro.
Mortal Kombat 11 players will be able to download Shang Tsung starting June 18 with early access. Shang Tsung was revealed at C2E2 in March after Noob Saibot. It was also shown that he would be the guide in the game's Krypt. Cary-Hiroyuki Tagawa reprises his role as Shang Tsung from the Mortal Kombat film to lend his voice to MK 11.
But the gameplay trailer didn't stop there, it announced that the Kombat Pack will give players Nightwolf, Sindel, Spawn - from Image Comics - and two more guests. A chainsaw sound was heard, which could be the often rumored Ashe from the Evil Dead franchise.
NetherRealm Studios confirmed players will receive the following - along with the DLC fighters - when they purchase the Kombat Pack:
Character skin and gear sets for each DLC character
Bonus Johnny Cage Ninja Mime character skin and gear set
18 bonus character skins for existing Mortal Kombat 11 characters
One-week early access for all content listed above
Bonus character skin packs will be available for purchase after the one-week early access for $5.99 each.
What do you think of the Shang Tsung gameplay? Which of the announced Kombat Pack DLC fighters are you looking forward to? Let us know in the comments section below.
'Mortal Kombat 11' DLC Characters Revealed in Shang Tsung Trailer | Gaming