EVO 2020 Lineup Announced: 'Marvel vs Capcom 2' Returns for Special Tournament, 'Mortal Kombat 11' is Out
The lineup is set, and the Evolution Championship Series (EVO) is preparing for this year's largest fighting game tournament with a variety of titles to get fans excited for the festivities.
Announced on the official EVO reveal show on its Twitch channel, the lineup features nine games to be represented in Las Vegas this summer. Here's the full lineup for EVO 2020:
DRAGON BALL FighterZ (PS4)
Granblue Fantasy Versus (PS4)
Samurai Shodown (PS4)
Soulcalibur VI (PS4)
Street Fighter V: Champion Edition (PS4)
Super Smash Bros. Ultimate (Switch)
Tekken 7 (PS4)
Under Night In-Birth Exe:Late[cl-r] (PS4)
The ninth game represented is Marvel vs Capcom 2 on the Sega Dreamcast. This year's EVO will host a special invitational tournament to celebrate the game's 20th anniversary. The "20urnament of Champions" will feature a total of eight players, including the four Marvel vs. Capcom 2 EVO title holders from past EVO tournaments.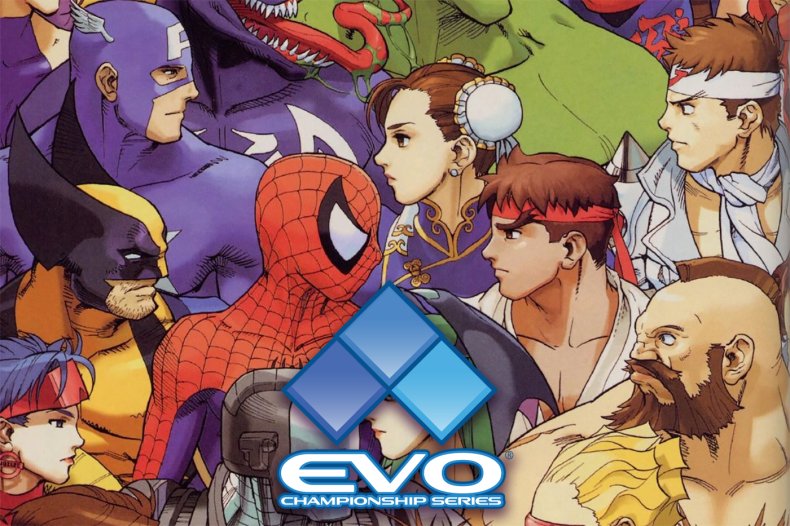 Justin Wong who won seven of eleven Marvel vs Capcom 2 tournaments at EVO from 2000-2010, will be competing in this special tournament and had this response to the news on Twitter.
EVO 2020 will take place at Mandalay Bay in Las Vegas from July 31 to August 2. Registration for the event is now open.
As is customary when EVO announces its lineup of tournaments, the fighting game community discerns which games didn't make the cut and what changed from the previous year. Here's the lineup from EVO 2019:
BlazBlue: Cross Tag Battle
Dragon Ball FighterZ
Mortal Kombat 11
Samurai Shodown
Soulcalibur VI
Street Fighter V: Arcade Edition
Super Smash Bros. Ultimate
Tekken 7
Under Night In-Birth Exe:Late[st]
Two game franchises have changed from last year. BlazBlue: Cross Tag Battle didn't make the cut, while Mortal Kombat 11, surprisingly, was left out of EVO 2020, replaced by Granblue Fantasy Versus and the special Marvel vs Capcom 2 tournament.
This will be the first year since 2010 that NetherRealm Studios doesn't have a game represented at EVO. Its previous four titles: Mortal Kombat 9, Injustice, Mortal Kombat X, Injustice 2, and Mortal Kombat 11 were all part of EVO over the past 10 years.
It's the second year in a row with a popular fighting game getting axed from EVO's lineup. Last year, Super Smash Bros. Melee was cut after being linked to the tournament the previous six years.
Super Smash Bros. Ultimate, the latest in the series, is making its second consecutive appearance at EVO.
What do you think of the EVO 2020 lineup? Which game are you most excited to see? Tell us in the comments section.