Ex-Bernie Sanders Adviser Says Progressives Should Make Biden's Cabinet Process the 'Hardest Any President' Has Faced
A former senior adviser to Senator Bernie Sanders' 2020 presidential campaign addressed President-elect Joe Biden's potential Cabinet picks, arguing that progressives should make the selection process "become one of the hardest that any president has ever experienced."
"I think we should give no quarter to any Cabinet appointment," Phillip Agnew said while speaking during a virtual event Monday night hosted by Haymarket Books about the "ongoing struggle for freedom in the wake of the 2020 election."
Agnew became a senior adviser to Sanders' campaign in March, just one month before the Vermont senator withdrew his name from the race. Agnew currently serves as an organizer with the Dream Defenders and Black Men Build.
Sanders is a registered independent, although he typically caucuses with the Democratic Party. While he formally endorsed Biden for president and even partnered with the campaign to produce the Biden-Sanders Unity Task Force in July, Sanders has publicly criticized Democrats for becoming a "party of coastal elites."
"I think for many, many years the Democratic Party has not paid the kind of attention to working-class needs that they should've," he said on October 30 while appearing on Late Night With Seth Myers.
Agnew addressed the party's current state on Monday, arguing that progressives like himself needed to work together to "continue to force a fracture within the Democratic Party." There are "legitimate factions" forming inside the party, which "by and large has no identity," Agnew said.
While he didn't expand upon such "factions," Agnew acknowledged there were some he could get behind. "We need to be legitimate and say by 2024 we're gonna be looking for completely new things to come out of the Democratic Party and that is why we're forcing this fracture right now," he said.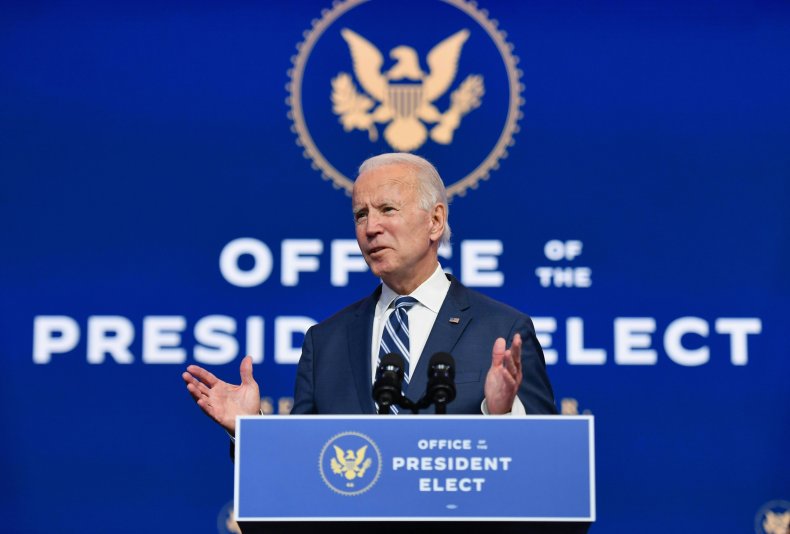 The former adviser warned that time was running out for these changes to be made, hinting at Biden's inauguration in January. Although the transition from President Donald Trump's administration to Biden's currently hangs in a precarious state, the president-elect traditionally announces a Cabinet shortly after being elected so that the Senate can confirm the appointees before the new term begins.
The Cabinet comprises leaders of 15 federal departments and other high-ranking administration officials. A newly elected president is typically treated like a football or basketball coach, fully trusted to pick their own offensive and defensive coordinators because "it's their scheme," Agnew said.
But Agnew sees an opportunity for the upcoming process to be different, suggesting there should be "mass mobilization." He compared Rahm Emanuel—the former Chicago mayor who's been touted as a potential Cabinet pick—to Betsy DeVos, the education secretary under Trump.
"As hard as we went against Betsy DeVos, we should go against Rahm Emanuel," Agnew said.
Rep. Alexandria Ocasio-Cortez, a Democrat from New York, rejected on Monday Emanuel's possible spot in a Biden cabinet. "Someone like Rahm Emanuel would be a pretty divisive pick," she told The New York Times. "And it would signal, I think, a hostile approach to the grass-roots and the progressive wing of the party."
As Chicago's mayor, Emanuel sparred with activists over body camera footage depicting the 2014 police shooting of Laquan McDonald, a Black teen, The Hill reported. Some members of Biden's inner circle have suggested Emanuel as leader of a department like housing or transportation, according to the Times.
Sanders has also been touted as a potential Cabinet pick, with Politico previously reporting that the senator is interested in leading the Labor Department.
Newsweek contacted Biden's transition team for comment but did not hear back in time for publication.