Ex-British Ambassador Called Donald Trump's Iran Deal Withdrawal 'Diplomatic Vandalism'
Former British ambassador to the U.S. Sir Kim Darroch referred to Donald Trump's 2018 decision to withdraw from the Iran nuclear deal as "diplomatic vandalism" last year, suggesting that the decision was made because the president disliked that the agreement was signed by his predecessor, President Barack Obama, The Daily Mail reported on Saturday, citing leaked diplomatic cables.
The memo was reportedly sent from Darroch to former British Foreign Secretary Boris Johnson in May 2018, after Johnson had traveled to Washington in a last-ditch bid to convince the Trump White House to remain in the 2015 Joint Comprehensive Plan of Action, commonly known as the Iran nuclear deal.
Those efforts were unsuccessful and Darroch wrote to Johnson, saying Trump was "set upon an act of diplomatic vandalism." He reportedly suggested that Trump's disdain for Obama, "personality reasons," was a primary motivator behind the withdrawal.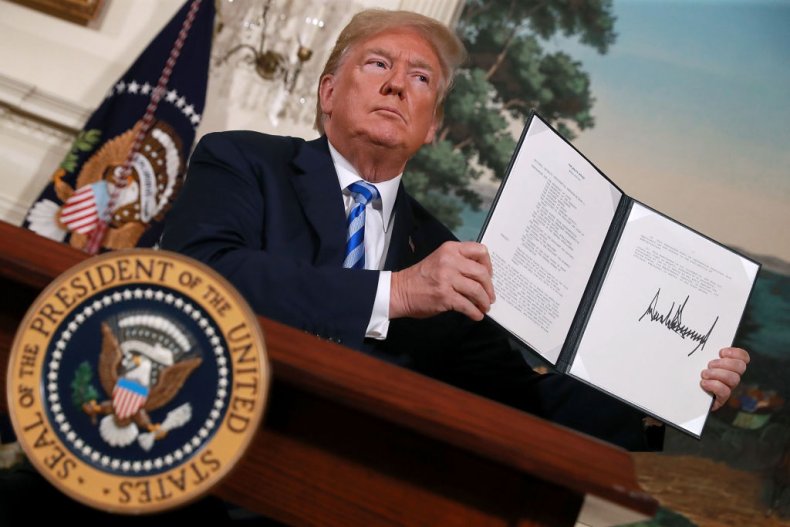 "It's not news that the U.S. and UK differ in how to ensure Iran is never able to acquire a nuclear weapon; but this does underline that we do not shy away from talking about our differences and working together," a spokesman for the UK Foreign Office told CNN when asked about the latest leaked cable. "That is true of the current tensions in the Gulf where we, the UK, are in close contact with our American and European allies to de-escalate the situation."
Darroch resigned from his role as ambassador last week after The Daily Mail leaked other diplomatic correspondence written by the British envoy to his government. In those cables, the diplomat referred to Trump and his administration as "inept," "incompetent" and "insecure." He wrote that British leaders should not expect the Trump administration to become "substantially more normal; less dysfunctional; less unpredictable; less faction riven; less diplomatically clumsy and inept."
Trump attacked Darroch, calling him a "very stupid guy" and vowed that his administration would no longer work with him. The president also criticized outgoing British Prime Minister Theresa May, despite the longstanding so-called "special relationship" between Washington and London. As a result, Darroch chose to resign, saying he did not see how he could continue to carry out his duties effectively.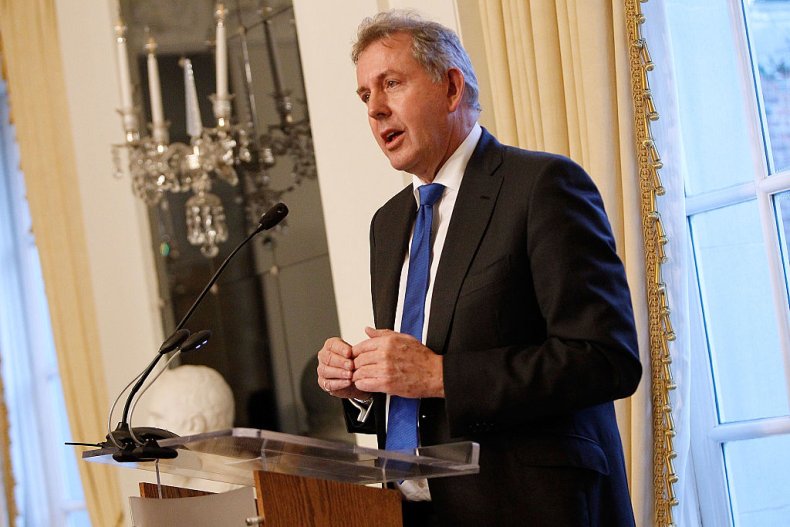 The JCPOA was signed by Obama administration, along with governments in the UK, France, Germany, the European Union, Russia, China and Iran in 2015. Under the international treaty, Iran was offered sanction's relief and financial investment in exchange for curbing its nuclear capabilities. While Iran remained in compliance with the treaty and U.S. intelligence leaders agreed that it effectively curbed the nation's nuclear program, Trump withdrew from the treaty last May and then reimplemented harsh financial sanctions on the country.
Birtish leaders, as well as those of the treaty's other signatory nations, have been highly critical of the president's decision and have worked to salvage the agreement without the U.S. But tensions have risen substantially between Washington and Tehran, and last month the Iranians began stepping back from some of their commitments under the deal. Meanwhile, the U.S. has sent additional military forces to the region. The Iranian military shot down and unmanned U.S. drone in June, accusing it of crossing into Iranian airspace. The U.S. claimed the aerial vehicle was over international waters. Trump ordered a military response, but called it off with just a few minutes to spare after he was informed that 150 Iranians would be killed.