Ex-Councilman, Scheduled for COVID Vaccine, Dies After Contracting Virus for Second Time
Rev. Sammy Moon, a former councilman and prominent figure in the Balch Springs, Texas, community, died on Saturday after contracting COVID-19 for a second time.
Moon, 53, was scheduled to get his first vaccine shot on Monday, Fox 4 reported.
He first caught COVID-19 in January, and then again on July 14. Reportedly, his second and final bout with the virus was the more virulent Delta variant, which is causing cases all over the U.S. to surge.
By July 20, Moon's wife, Linda, said that "he could not really breathe." She promptly took him to the Baylor Scott & White Medical Center in Sunnyvale, Texas, where he received treatment until his death.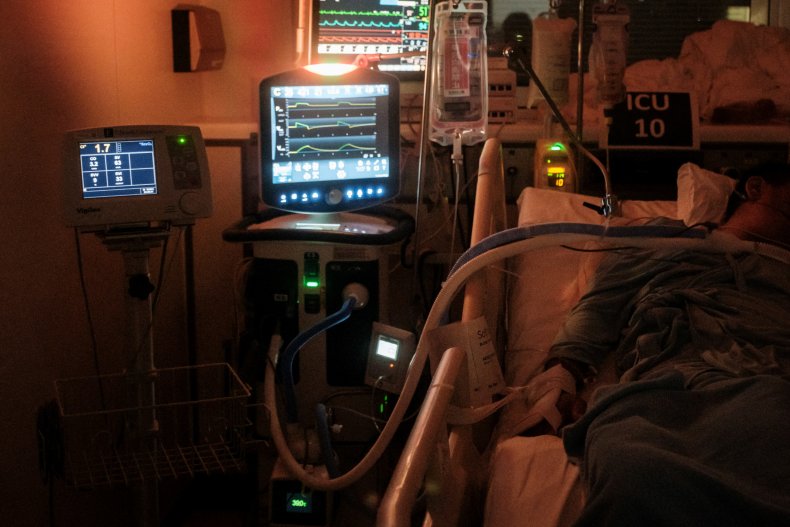 "When you met Sammy Moon, one thing he stood out [was that] he loved God," Linda told Fox 4 following her husband's passing.
"COVID might have took his flesh, but it didn't take his spirit," Sean Matthews, Moon's son, said. "His spirit's with God, and I will see him again one day."
The Centers for Disease Control and Prevention (CDC) recommend that people who have previously had COVID-19 still get vaccinated. According to experts, vaccines continue to offer strong protection after several months, while it is believed that surviving the virus only offers brief and limited protection. This is evident in repeat infections, like in Moon's case.
"Yes, you should be vaccinated regardless of whether you already had COVID-19," the CDC's Frequently Asked Questions web page stated. "That's because experts do not yet know how long you are protected from getting sick again after recovering from COVID-19. Even if you have already recovered from COVID-19, it is possible—although rare—that you could be infected with the virus that causes COVID-19 again."
"Whether it's a vaccine or not and you're scared of it, you better really think twice about not getting it because let me tell you this tore our family apart," Linda said.
The CDC's tracker shows Texas as having the second-highest number of new cases in the U.S. for the last week with 88,310. This is behind only Florida, which has been dubbed the epicenter of the current COVID-19 resurgence with over 157,000 new cases in the last week.
While states like Texas and California show massive numbers of new cases, this is primarily due to their large populations. As such, their rates of cases per capita are notably lower than places like Florida, Arkansas and Louisiana where community transmission is much worse.