Ex-girlfriend's Family Speaks Out on Mikayla Miller Suicide Investigation
Mikayla Miller took a walk through the woods near her Hopkinton, Mass., home late one night this past April. Only 16 and heartbroken over the recent breakup with her high school sweetheart, she was alone—and, by some accounts, growing more despondent by the day.
The next day, Mikayla's body was found along a trail, a belt around her throat. At some point earlier in the day, on the 17th, Mikayla had encountered the girl she loved, along with four of her friends, in the clubhouse of her mother's apartment complex. Harsh words escalated into a physical confrontation.
The Massachusetts Chief Medical Examiner ruled the death a suicide last month, although the role the earlier altercation may or may not have played is still being probed by the Middlesex County prosecutor.
Mikayla's mother and local Black Lives Matter activists maintain the Black lesbian teenager was murdered in a modern-day lynching, and they implicate the "white mob" the girl had encountered before her death.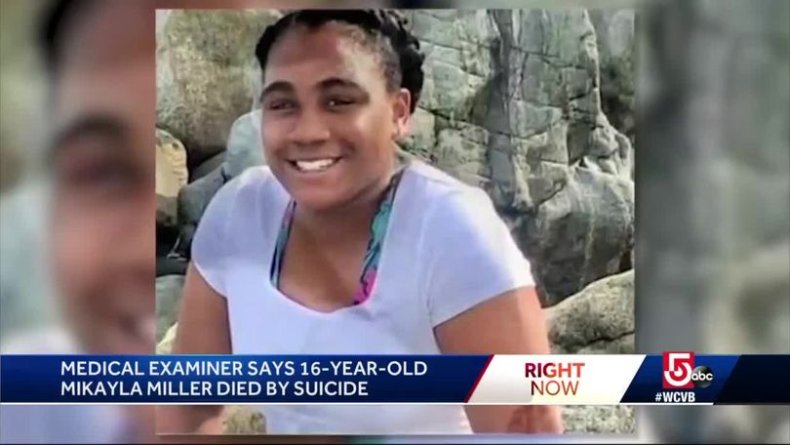 Monica Cannon-Grant, a BLM activist from Boston and spokeswoman for Mikayla's family, has publicly blamed a group of white "cop kids" for killing Mikayla, and also named the ex-girlfriend (whose parents are not in law enforcement). Mikayla's mother has claimed on social media her daughter was "lured outside" the night she died.
Their protests caught the attention of politicians including Rep. Ayanna Pressley (of the "Squad"), Senator Elizabeth Warren and Governor Charlie Baker. "Mikayla Miller's death was a tragedy. She and all of our LGBTQ youth and youth of color deserve to be safe. We owe her family peace in knowing that everything possible was done to find answers, including a thorough and transparent investigation into the circumstances of her death," said a statement from Senator Warren. George Floyd's family attorney Benjamin Crump announced this week that he was representing Mikayla's family.
District Attorney Marian Ryan has said mobile phone data, surveillance footage and toll information show the teens were nowhere near Mikayla when she died. She has rejected calls by Mikayla's family to recuse herself. The family says she mishandled the investigation.
None of the teens have been charged.
Now, for the first time, Mikayla's ex-girlfriend's family is speaking out, offering details to Newsweek about Mikayla's allegedly abusive home life and troubled state of mind in the days before her death.
Megan Anderson, 41, says her teen daughter has been subjected to doxing, character assassination and relentless harassment because of the false accusations floated by activists. She spoke to Newsweek on the condition that her daughter's name and photo not be published for her protection.
"She's 16. If I don't say anything, she'd probably be in the hospital or dead by now because of all these people jumping on the bandwagon and really hurting her," Anderson said. Before the school year ended, the family withdrew their daughter from Hopkinton High School, where Mikayla was also a student.
Anderson confirms that her daughter punched Mikayla, a large-framed ex-basketball player, in self-defense after a routine teenage argument turned physical in the hours before Mikayla died
"[Mikayla] was grabbing her by the neck of her sweatshirt and trying to corner her," Anderson says her daughter told her after the alleged confrontation. "My daughter is about 90 pounds."
The two girls were described as "best friends" who dated on-and-off for over two years. Anderson supported the relationship but says her daughter increasingly took on the role of being a mother-like figure to Mikayla, who the daughter says was neglected and abused at home. Anderson's daughter ended the relationship after it began severely affecting her own mental health, she says. The break-up was devastating for Mikayla, she says.
Neither Strothers nor Cannon-Grant, her spokeswoman, responded to Newsweek requests for comment.
Anderson's attorney showed Newsweek a series of communications that showed the daughter—a week before Mikayla's death—was worried about her ex's emotional state and desperately seeking to get her help.
On April 11, the teen wrote to Mikayla's aunt on Facebook Messenger: "Worried about Mikayla. Her mom isn't home and she's been crying all weekend and I don't trust her alone with herself and I'm scared she might hurt herself. She tore up her room and she's screaming and yelling."
The following day, the teen emailed Mikayla's high school counselor: "I know this is late and random but I'm really worried about Mikayla Miller and I didn't know who else she could talk to. I know that you're her guidance counselor but I think she really needs someone to talk to. She's been crying and having panic attacks all weekend and she normally never does."
The counselor sent a reply saying she would follow up with Mikayla; it is unknown if she actually did. She did not respond to requests for comments; neither did Hopkinton High School.
According to Anderson, Calvina Strothers, Mikayla's mother, often left her daughter home alone and that Anderson brought food to the teen. Strothers, 41, runs a hairstyling business.
Anderson says Mikayla had a troubled family life. She says she saw Mikayla with facial injuries after she was allegedly beaten by her mother in March last year. A Hopkinton Police report is consistent with the allegations.
Court documents from the pending domestic assault and battery court case states that on March 6, 2020, a Hopkinton police officer responded to a call involving a teen who said she was beaten by her mother in a car. The teen had signs of injury on her face, the report says. The report redacts the minor's name but says the teen is a daughter of Strothers.
Mikayla's family spokeswoman confirmed she was the juvenile involved in the incident. But Cannon-Grant denied the abuse accusations during a taping of her podcast in May: "Mikayla was not being abused, she was well taken care of."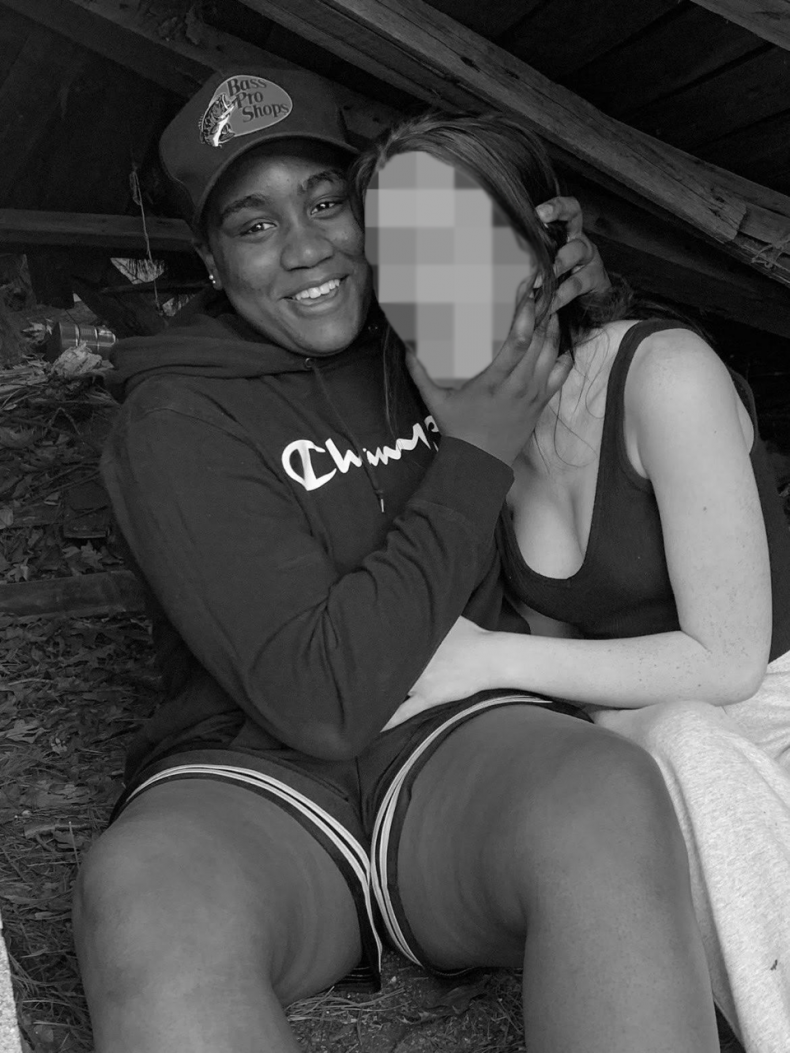 Anderson says that she picked up both Mikayla and her daughter soon after the alleged assault and says Mikayla told her Strothers was "punching and hitting her closed fisted and open-handed."
"She had bruises on her face," Anderson says. "Mikayla had clothes with her. Her mother had kicked her out."
The reporting officer also interviewed a witness who lived at Strothers' apartment complex, who "stated about two weeks ago she heard [name redacted] crying and sounds that would resemble something being hit."
After the incident, Mikayla was taken into custody by the Massachusetts Department of Children and Families for two weeks in Quincy, Mass., about 40 miles from Hopkinton. Anderson says she took her daughter to visit Mikayla during this time. DCF transferred custody back to Strothers, although the details of the arrangement are unknown. Strothers was due in court on July 23 in the alleged domestic abuse incident.
In her GoFundMe plea that has raised nearly $60,000, Strothers wrote, "On the evening of April 17th, my daughter was jumped by 5 white teens in Hopkinton where I live. We need to raise funds so that we have the resources to continue this fight for accountability, transparency and #JusticeforMikayla."
Strothers' spokeswoman has repeatedly referred to the investigation into Mikayla's death as a "cover up," and insists that keeping the domestic abuse case open against Strothers is "retaliatory."
Anderson supports Strothers' effort to advocate for her daughter, but says the involvement of activists who don't live in the town has resulted in a wave of rumors and false allegations that are damaging her daughter's life.
***If you have thoughts of suicide, confidential help is available for free at the National Suicide Prevention Lifeline. Call 1-800-273-8255. The line is available 24 hours, every day.