Ex-GOP Congressman Says Trump's Attorney General 'Really Should Be Disbarred' After IG Report
Former Republican Representative Joe Scarborough argued on Tuesday that President Donald Trump's attorney general, William Barr, "really should be disbarred" because of allegations that he lied under oath and his reaction to the inspector general's report regarding the FBI's investigation into Trump's 2016 presidential campaign.
Inspector General Michael Horowitz's 476-page report was publicly released on Monday. Although it documented "misconduct" by lower-level FBI officials and "clear abuse of the [Foreign Intelligence Surveillance Act] process" to obtain a warrant to surveil a Trump campaign official, it largely dismissed allegations that FBI leaders acted improperly. Horowitz concluded that the FBI had adequate reason to open the probe into Trump's campaign, over valid concerns about Russian interference.
"Again, all of Donald Trump's lies, all of his conspiracy theories laid bare," Scarborough, who now identifies as an independent, said on his MSNBC show, Morning Joe. He went on to criticize Barr, who issued a statement saying he disagreed with some of the report's conclusions.
"The FBI launched an intrusive investigation of a U.S. presidential campaign on the thinnest of suspicions that, in my view, were insufficient to justify the steps taken," Barr said Monday after the report was released.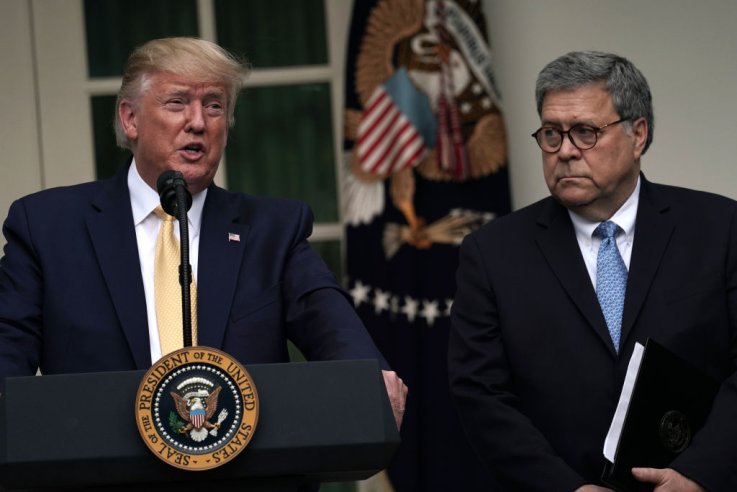 Scarborough argued that Barr's remarks were the result of him doing whatever he can to please the president. "We know Barr will do anything for Donald Trump," the former GOP representative argued, describing the attorney general as the president's "hack."
"He's already committed perjury before Congress. I'm surprised somebody hasn't moved to disbar him, because he really should be disbarred," Scarborough added.
Newsweek reached out to the Justice Department for comment but did not receive a response before publication.
In April, Barr testified before the House Appropriations Committee and was asked about reported frustrations from members of special counsel Robert Mueller's team regarding Barr's release of the Mueller investigation's report on Russian interference during the 2016 election.
"Do you know what they're referencing with that?" Representative Charlie Crist, a Democrat from Florida, asked the attorney general in that hearing. "No, I don't," Barr replied.
But on May 1, the Justice Department released a letter from Mueller to Barr, raising concerns about the summary letter the attorney general had released describing the report's findings. That letter was dated March 27, two weeks before Barr told Crist he did not know what concerns Mueller's team may have had.
Speaker of the House Nancy Pelosi reportedly said in a closed-door meeting following the Mueller letter's release that the attorney general had lied. "That's a crime," she asserted. However, despite the accusation, legal experts have noted that the bar for proving perjury is high. Many believe it's unlikely that Barr's response to Crist, albeit apparently misleading, would meet the standard.
Ex-GOP Congressman Says Trump's Attorney General 'Really Should Be Disbarred' After IG Report | U.S.