Fox News' senior judicial analyst Andrew Napolitano said Wednesday that he believes Attorney General William Barr "has a problem" and "probably misled" the House of Representatives in previous testimony.
Napolitano, who formerly served as a New Jersey Superior Court judge, appeared on a segment of the Fox News program America's Newsroom to give his perspective on Barr's response to a key question during testimony before the Senate Judiciary Committee on Wednesday. Democratic Senator Patrick Leahy of Vermont asked Barr on Wednesday why he had previously told a House committee that he was not aware of concerns expressed by special counsel Robert Mueller's team, when he had in fact received a letter from Mueller expressing concern.
"Well, I answered a question, and the question was relating to unidentified members who were expressing frustration over the accuracy relating to findings," Barr responded. "I don't know what that refers to at all. I talked directly to Bob Mueller, not members of his team," he said.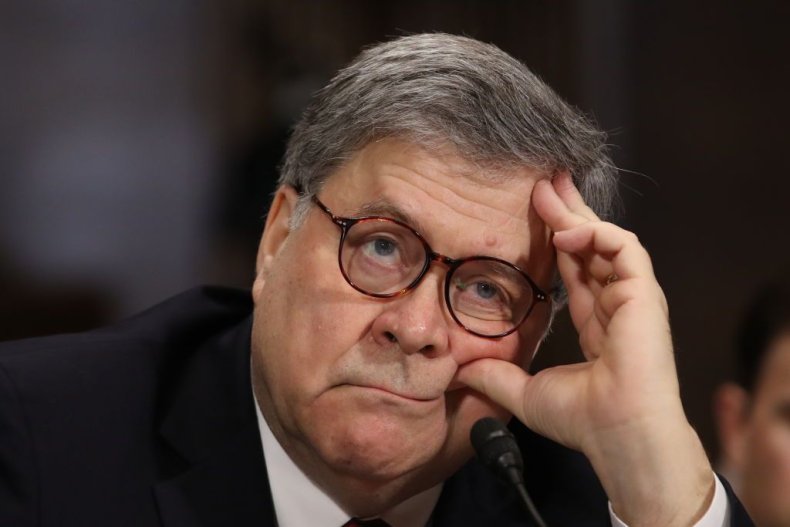 Giving his assessment, Napolitano pointed out that Mueller "is a member of his own team." He argued that the attorney general "was splitting hairs."
"He's got a problem in my view," the legal expert said. "I don't think he told a lie. But I think he probably misled the House of Representatives when he failed in response to Congressman [Charlie] Crist," he continued. Napolitano explained that Crist had questioned Mueller previously "about whether there were objections to the tone and tenor and content" of his four-page summary released publicly two days after the special counsel submitted his final report in March. The former judge explained that Barr had failed to mention concerns raised directly by Mueller.
The New York Times and The Washington Post reported on Tuesday evening that Mueller had objected to the manner in which Barr released the findings of his 22-month probe. The special counsel, days after submitting his findings to the Justice Department, had called on the attorney general to publicly release his team's summaries as soon as possible. Barr instead released the report nearly a month later. Additionally, Mueller objected to the way in which his report's findings were characterized in a four-page letter written by Barr. That letter was publicly released two days after the final report was submitted.
Barr had already been harshly criticized by Democrats and some conservatives for his handling of the release of Mueller's report. Critics have argued that he acted more like a personal lawyer for Trump instead of an attorney for the American people. Many had already suggested the attorney general should resign, with some calling for his impeachment.
Prominent Democrats on Wednesday issued renewed calls for Barr's resignation. Representative Adam Schiff of California, who has been a staunch critic of Trump and the attorney general, wrote on Twitter that Barr should step down.
"He misled the American people with his inaccurate summary of Mueller's report. Then he misled the Congress when he denied knowledge of Mueller's concerns. How can he be trusted to impartially administer justice?" Schiff asked.
Democratic 2020 hopeful Senator Elizabeth Warren of Massachusetts also called for Barr's resignation in a Wednesday tweet.
"The Attorney General does not swear an oath of loyalty to any one individual. The AG swears an oath of loyalty to the Constitution of the United States," Warren wrote. "Barr has made clear that he doesn't swear his loyalty that way & that disqualifies him from being AG. He should resign."