Ex-GOP Congressman Slams Republicans' 'Illiterate Defense' of Trump: 'They Promise Not to Read Reports'
Former Republican Representative Joe Scarborough, who now hosts MSNBC's Morning Joe, slammed GOP lawmakers' defense of President Donald Trump, calling their strategy "illiterate" and "stupid."
House investigators on Wednesday opened the public phase of an impeachment inquiry against Trump, with acting Ambassador to Ukraine Bill Taylor and Deputy Assistant Secretary of State for European and Eurasian Affairs George Kent testifying before Congress. Republicans attempted to dismiss the witnesses, who have served under Republican and Democratic administrations, as part of a "politicized bureaucracy."
Scarborough, who served in Congress during the impeachment of President Bill Clinton, which he supported, argued that there was a stark contrast between the diplomats' testimony and the Republicans defending Trump. "You could do a divide between a literate testimony and an illiterate defense by Republicans," the former Republican, who now identifies as an independent, said on his MSNBC show Thursday morning.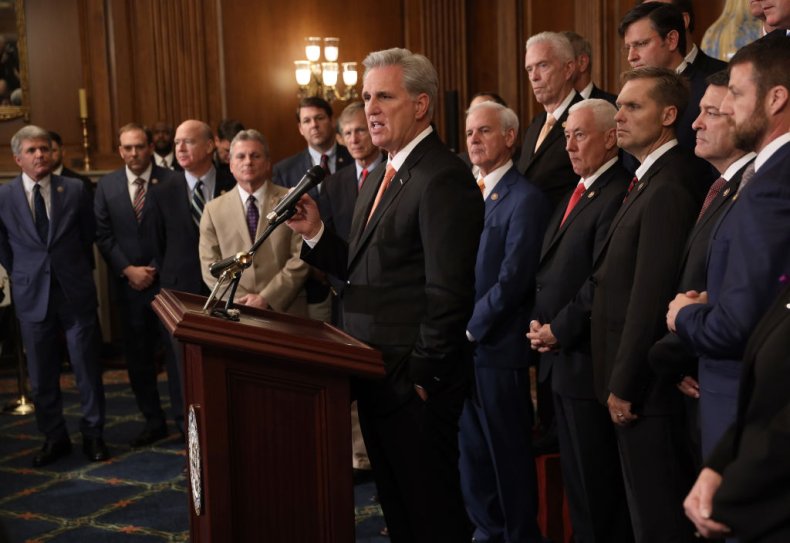 "And just to be fair to the Republicans, they've promised to be illiterate," he pointed out. "They promise not to read reports. They've promised to go in and to be stupid when these hearings start. And they—that's at least one promise that they fulfilled."
The MSNBC host also said Taylor and Kent were "testifying about facts" while "being as straightforward as possible" in their assessment of U.S. foreign policy. On the other hand, Republicans were "dredging up Facebook conspiracy theories," he said.
"It wasn't a fair intellectual fight," Scarborough asserted, arguing that there is "a divide between the literate and the illiterate." He said the difference was between "those who spent their entire life trying to better themselves, to forge U.S. foreign policy [Taylor and Kent], and those who promised Americans that they were not going to read or be prepared for these hearings [the Republicans]."
The impeachment inquiry against Trump centers on the president's actions to pressure Ukraine to launch investigations into unsubstantiated claims against Democratic presidential candidate Joe Biden, as well as into a debunked conspiracy theory that Democrats conspired with Ukrainians to interfere in the 2016 U.S. election. Additionally, closed-door testimony from multiple credible witnesses has confirmed that the Trump administration temporarily withheld nearly $400 million in military aid to Ukraine to put further pressure on the country's leaders to open the probes targeting the president's domestic political opponents.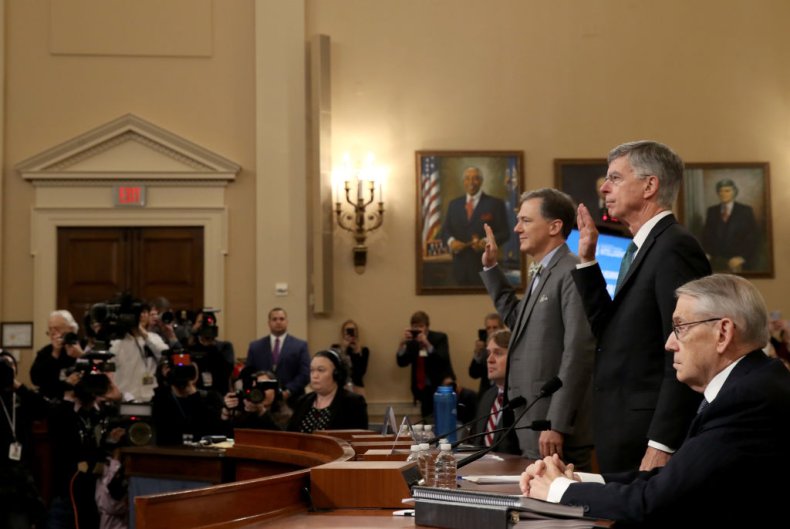 Ahead of Wednesday's first public hearing, Republicans laid out a strategy for defending the president. That included attempting to dismiss a July 25 call between Trump and Ukraine's President Volodymyr Zelenskiy as an attempt to pressure Ukraine on the investigations. The Republicans say that both Zelenskiy and Trump insist no pressure was communicated during the call, that Ukraine was never aware the aid was withheld and that the hold was lifted on September 11.
Many prominent Republican lawmakers have dismissed the entire impeachment process, arguing that it is purely "partisan." GOP Senator Lindsey Graham of South Carolina has suggested that he does not plan to review any of the witnesses' testimony.
"I've written the whole process off..... I think this is a bunch of B.S.," he said earlier this month. On Tuesday, he said he didn't plan to watch the public hearings.
"Why am I not going to watch this hearing tomorrow?" Graham said in an interview with Fox News. "Because I think it is a threat to the presidency. I don't want to legitimize it. It's un-American."