Ex RNC Chair Blasts Trump Administration for Treatment of Migrants: A 'Damn Toothbrush' Wont 'Break Your Bank'
Former Republican National Committee Chair Michael Steele took aim at the treatment of migrant children by the administration of President Donald Trump on Sunday, criticizing remarks by a Justice Department attorney who argued controversially last week that it wasn't necessary to provide those in custody with essentials like toothbrushes, soap or blankets.
"If I wind up at a detention center, if I've been walking and traveling for 70 days, and when I get there you arrest me, yeah, give me a damn toothbrush," Steele said in a Sunday morning interview with MSNBC's AM Joy hosted by Joy Reid. "It's not going to break your bank."
At a different point in the segment, Steele also criticized what he referred to as "clearly documented abuses" of migrants.
"This is clearly documented abuse. It's clearly documented mistreatment and it's clearly documented inhumanity to fellow human beings that's going on in these centers and we as citizens need to account for that," Steele added.
An attorney representing Trump's Justice Department argued last Tuesday in front of a panel of judges that providing migrant children "safe and sanitary" conditions did not mean they necessarily should receive toothbrushes, soap, blankets and other essentials. The judges responded to the argument with serious skepticism.
"If you don't have a toothbrush, if you don't have soap, if you don't have a blanket, it's not safe and sanitary," Senior U.S. Circuit Judge A. Wallace Tashima responded. "Wouldn't everybody agree to that?"
"Are you arguing seriously that you do not read the agreement as requiring you to do anything other than what I just described: cold all night long, lights on all night long, sleeping on concrete and you've got an aluminum foil blanket?" U.S. Circuit Judge William Fletcher asked. "I find that inconceivable that the government would say that that is safe and sanitary."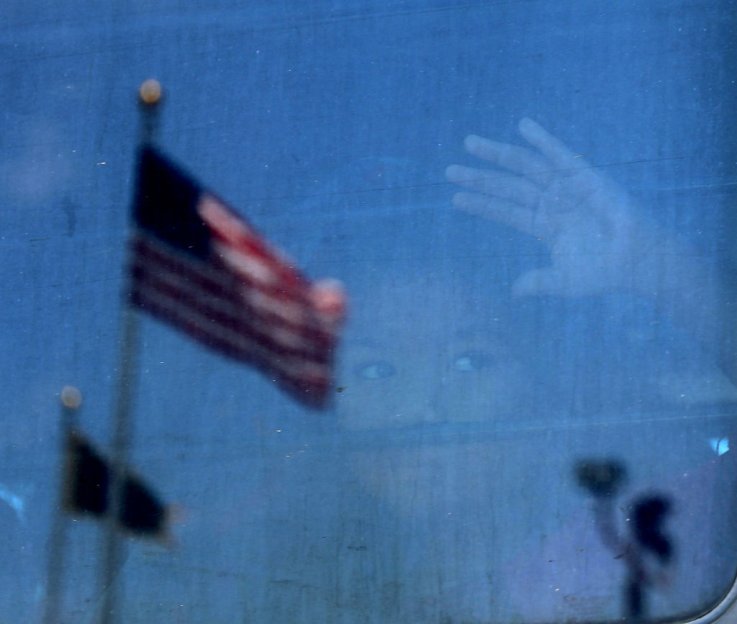 Trump's hardline immigration policies have been harshly criticized by Democrats, some Republicans and some in the international community. Over the weekend, the hashtag #CloseTheCamps trended on Twitter, as many voiced their frustration with the conditions undocumented migrants and asylum seekers have been subjected to by U.S. officials.
Trump and Vice President Mike Pence have tried to pass the blame off on Democrats, arguing that leaders in Congress have blocked funding that would resolve the problem. But Representative Adam Schiff, a Democrat from California, took issue with that characterization during a Sunday interview with CNN's State of the Union.
"Make no mistake, there is nothing that Congress is doing or not doing that compels the administration to have facilities where children don't have blankets or toothbrushes or soap," Schiff explained. "And for the vice president or the president to blame Congress for their own malfeasance is just completely besides the point and unethical and unacceptable."
Ex RNC Chair Blasts Trump Administration for Treatment of Migrants: A 'Damn Toothbrush' Wont 'Break Your Bank' | U.S.