'Cruelty Is Part of Their Policy': Congressman Blasts Trump Administration's Treatment of Migrant Children As 'Immoral'
Democratic Representative Adam Schiff harshly criticized President Donald Trump and his administration for its hardline stance on immigration, saying "cruelty is part of their policy."
Schiff, who represents California, made the remark during an interview Sunday on CNN's State of the Union with host Jake Tapper. The congressman told Tapper that Democrats have "always been open to negotiations" over immigration, saying Trump was wrong to blame Congress for the ongoing issues with asylum seekers and undocumented migrants.
"Make no mistake, there is nothing that Congress is doing or not doing that compels the administration to have facilities where children don't have blankets or toothbrushes or soap," Schiff explained. "And for the vice president or the president to blame Congress for their own malfeasance is just completely besides the point and unethical and unacceptable."
"They could cure this problem today," Schiff continued, "but they don't want to because frankly, the cruelty is part of their policy."
The congressman said that the Trump administration believes its hardline approach will deter migrants from coming to the country while also pushing Congress to build a wall on the southern border with Mexico.
"To use these children, that is– I just think immoral," he asserted.
Last Tuesday, an attorney representing Trump's Justice Department argued in court that ensuring migrant children were provided "safe and sanitary" conditions did not mean they necessarily should receive toothbrushes, soap, blankets and other essentials. The judges hearing the arguments were taken aback by the remarks.
"If you don't have a toothbrush, if you don't have soap, if you don't have a blanket, it's not safe and sanitary," Senior U.S. Circuit Judge A. Wallace Tashima responded. "Wouldn't everybody agree to that?"
Speaking to State of the Union ahead of Schiff on Sunday, Vice President Mike Pence insisted that the Trump administration was in favor of providing toothbrushes and blankets to children, but blamed Democrats for not providing the funds.
"Aren't toothbrushes and blankets and medicine basic conditions for kids aren't they part of how the United State of America, the Trump administration treats children?" Tapper asked.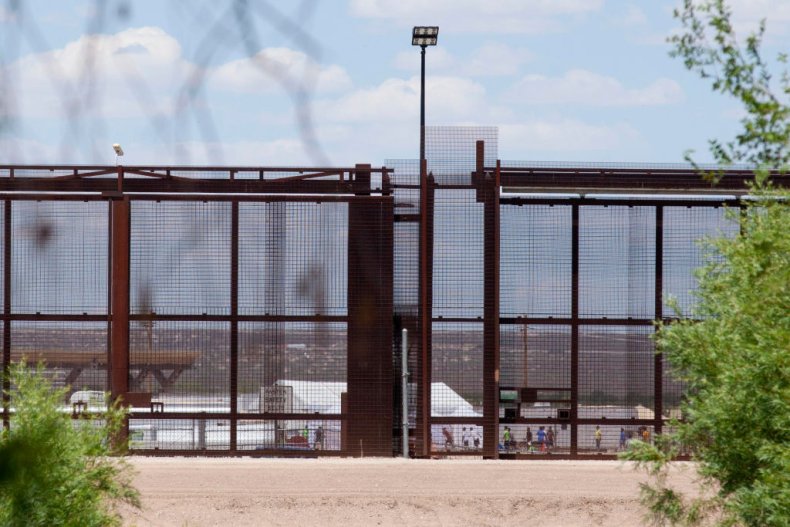 "Well of course they are, Jake," Pence responded. "I can't speak to what that lawyer was saying but that was one of the reasons we were asking for more bed space when we were negotiating with Congress during the government shutdown. And Democrats in Congress refused to expand the bed space and the capacity for us to detain people at our borders," he argued.
Schiff said that assessment was inaccurate.
Many have condemned the Trump administration's hardline policies toward asylum seekers and undocumented immigrants. Democratic Representative Alexandria Ocasio-Cortez last week drew criticism from right-wing pundits and politicians for calling migrant detention centers concentration camps, as they argued this equated the situation with the Holocaust of World War II.
Ocasio-Cortez has doubled-down on her criticism however, with many nationwide rallying behind her. The hashtag #CloseTheCamps also trended on Twitter over the weekend, with many social media users calling on the administration to shutter the controversial detention facilities.