Ex-Trump Aide Knocks Former President's Failure to 'Pressure' Russia After Hacks
Tom Bossert, who previously served as former President Donald Trump's Homeland Security adviser, took aim at the ex-president for failing to "pressure" Russia and hold the adversarial nation accountable following cyberattacks.
The U.S. has seen several ransomware hacks carried out by Russian government-backed hackers and other hacking groups based in Russia in recent months. Cyberattacks have been on the rise for years, with analysts warning that the U.S. must do more to protect critical infrastructure. Bossert commented on the U.S. response, taking aim at Trump during Thursday remarks at the virtual Yale CEO Summit.
"Trump didn't put any pressure whatsoever on Russia, in fact he gave them latitude to act and regroup," Bossert said. The former Trump administration official went on to say that the problem right now is "short term risk."
"We're just not collectively ready as U.S. companies and private industry," Bossert said.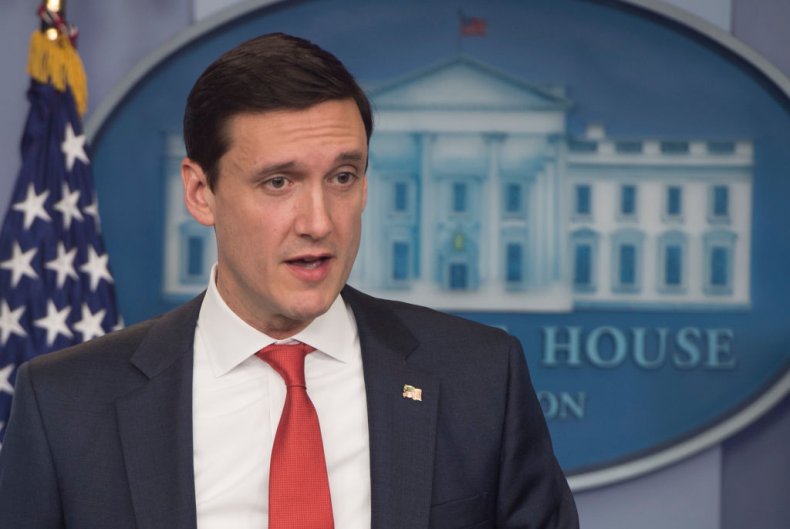 Bossert previously spoke favorably of President Joe Biden's response to Russia in comments to Reuters published on Wednesday.
"Biden has indicated his willingness to hold Russia accountable in some way for the pipeline attack, even though it was carried out by a criminal organization," the ex-Trump adviser said. "That's a big leap forward."
Newsweek reached out to Trump's office for comment but did not immediately receive a response.
The White House said on Wednesday that Biden plans to raise the recent ransomware attacks during an upcoming summit with Russia's President Vladimir Putin later this month. "President Biden certainly thinks that President Putin and the Russian government has a role to play in stopping and preventing these attacks," White House press secretary Jen Psaki told reporters.
A ransomware attack on JBS, the world's largest meatpacker, was revealed this week—making it the third major cyberattack linked to Russian hackers to be discovered since Biden was elected. Previously, the government scrambled to address cyberattacks against Colonial Pipeline Co.—which resulted in short-term fuel shortages in parts of the country—and the major SolarWinds software hack, which impacted multiple federal agencies and private companies.
Bossert served as Trump's Homeland Security adviser from January 2017 until April 2018. The former Trump administration official has previously raised alarms about Russia's hacking activity and what he and many others view as an inadequate response from the U.S.
"President Trump is on the verge of leaving behind a federal government, and perhaps a large number of major industries, compromised by the Russian government. He must use whatever leverage he can muster to protect the United States and severely punish the Russians," Bossert wrote in a December opinion article for The New York Times' following revelations of the SolarWinds' breach.
"We are sick, distracted, and now under cyberattack," he warned. "Leadership is essential."