Ex-Trump Officials Pledge $50 Million to Re-Elect GOP Lawmakers Who Support Impeachment
A group of former Trump administration officials and anti-Trump conservatives have pledged to raise $50 million to support the re-election of GOP lawmakers who vote to impeach the president.
The new group, called the Republican Accountability Project (RAP), is meant to incentivize Republicans in Congress to hold President Donald Trump accountable after a violent mob of his supporters attacked the U.S. Capitol last week.
"It will ensure that ample resources are available for those principled Republicans who do the right thing and hold Trump accountable for inciting an attack on the U.S. Capitol to defend against primary challengers," the group said in a statement given to Newsweek.
Bill Kristol, board chair of the group and director of Defending Democracy Together, the project's umbrella organization, added that Republicans who vote to impeach "will not be left alone."
"We want to say to any Republican who votes to impeach or remove Donald Trump: You will not be left alone. We will help you against primary challenges," Kristol said. "And before the challenges emerge, we will help explain your vote to your constituents. So do the right thing. We will have your back."
The project will also be headed by two former Trump officials: Olivia Troye, a former aide to Vice President Mike Pence, who served on the coronavirus task force, and Elizabeth Neumann, who served as a deputy chief of staff at the Department of Homeland Security.
Sarah Longwell, a prominent anti-Trump conservative, will also help with the efforts. On Tuesday, Longwell told The New York Times that "Donald Trump has made it clear he is going to try and politically punish anyone who stands against him."
"His ability to to do that is diminishing by the minute, but we want to provide a counterweight to say there is real money to back people who do the right thing," she added.
The group's incentive comes at a time when a growing number of Republicans are speaking out against the president during his final days in office.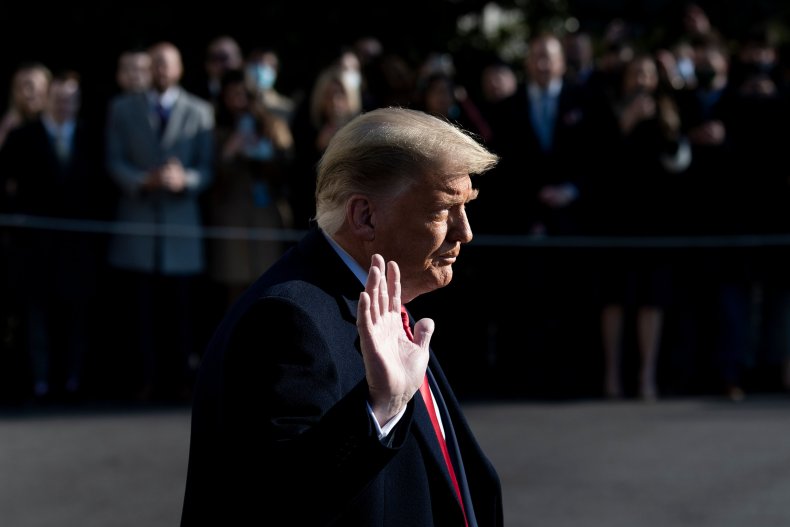 In 2019, not a single House Republican supported impeaching Trump, but as many as a dozen are touting the idea now. Among those considering joining Democratic efforts is Representative Liz Cheney of Wyoming, the No. 3 House Republican.
On Monday, House Democrats moved forward with impeachment by charging Trump with inciting violence against the United States government.
Democratic lawmakers have also sought to remove Trump via a resolution that calls upon Vice President Mike Pence to invoke the 25th Amendment to immediately expel Trump from office.
Though the efforts are largely expected to fail among a majority of lawmakers, there is no collective effort among House Republicans to object, according to a confirmation given to Newsweek on Tuesday by the office of Minority Whip Steve Scalise.
The House will vote to impeach Trump for a second time on Wednesday. If Democrats succeed, Trump will be the first president to ever be impeached twice.
Newsweek contacted the White House for additional comment but did not hear back in time for publication.