Former Ukrainian Prime Minister Oleksiy Honcharuk recently warned that he believed World War III has already begun and Russian President Vladimir Putin will continue trying to invade countries in Europe, possibly targeting even Finland and Sweden.
Countries have been quick to condemn Russia's invasion of Ukraine and levied harsh sanctions in what Russian officials characterize as an "economic war." However, Western leaders bucked the idea of getting directly involved in the conflict, warning it could lead to the next world war, but Honcharuk said the rest of the free world is already at risk, so countries need to be significantly harsher on Putin.
"For Mr. Putin, the Western world, democracy is a victim," Honcharuk told Newsmax on Thursday. "And that's why Putin started this war, because he realized that [the] West will not do enough to stop him."
Countries have imposed sanctions aimed to cripple Russia's economy and put pressure on Russian oligarchs and elites, who may have influence over Putin. While Putin called for no more sanctions, he denied they were the result of the invasion of Ukraine.
In a message on Thursday, Putin said the sanctions would have been "imposed in any case," according to Reuters. He acknowledged there are "some problems and difficulties" but said Russia will emerge stronger, with an increase to its independence and sovereignty.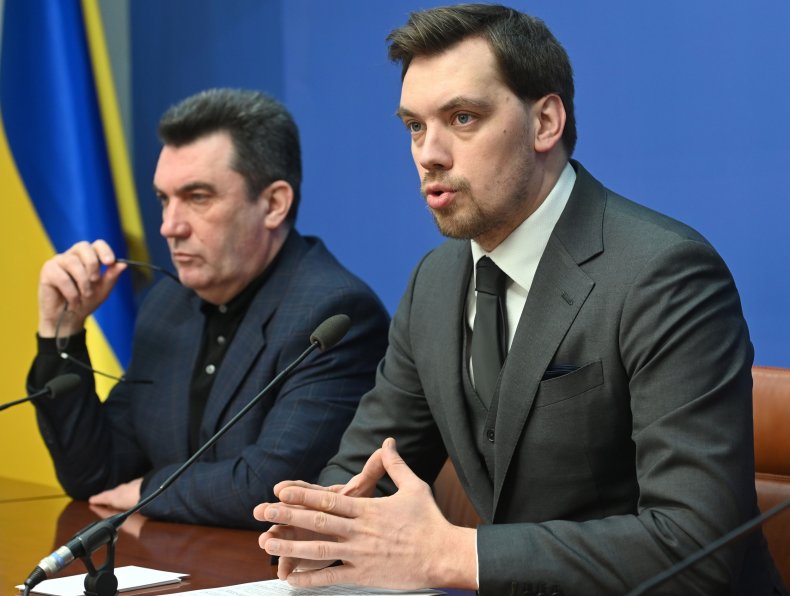 Honcharuk pushed countries to do more than depend on the sanctions to stop Putin, making an impassioned plea for the world to realize it's a "full-scale war when the biggest country in the world attacked the biggest country in Europe."
As the war with Ukraine approaches its third week, Ukrainian officials are ramping up their calls for more interference from the international community. Officials criticized the West's rejection of their pleas to close Ukrainian airspace, a move American officials said would be equivalent to the U.S. joining the war, and warned that if Ukraine doesn't get more help, it could be catastrophic.
"We realize that they will invade other countries. If we will not stop them here in Ukraine, they will invade Moldova, they will invade Georgia, they even will invade Baltics ... they will invade Finland, maybe even Sweden," Honcharuk told Newsmax.
While Ukraine is being attacked now, Honcharuk said the country is just a "symbol of the free people." Since Putin is targeting freedom–not just Ukrainians–Honcharuk said his war is really being waged "on democracy," meaning no country that shares the values of the free world is safe.
"That's why it's not our war," Honcharuk said. "It's already a start of this third world war."