Putin Says Sanctions From West Would Have Happened Regardless of Invasion
Russian President Vladimir Putin said western sanctions would have been imposed whether Russia invaded Ukraine or not at a televised government meeting on Thursday.
At the meeting, Putin told Russian government officials the sanctions imposed after Russia began its war with Ukraine two weeks ago have created some "questions, problems and difficulties," but that Russia can overcome them.
"In the end, this will all lead to an increase in our independence, self-sufficiency and our sovereignty," he said.
The comments were meant to calm concerns about the state of Russia's economy after a flood of sanctions caused the ruble's value and the country's credit rating to plummet, Reuters reported. But despite these setbacks, Putin implied the sanctions will do more to hurt the countries doing the sanctioning than Russia.
At the meeting, Putin referenced the United States' recent ban on Russian oil as something that would backfire on Americans. The U.S. is already feeling the effects of the lack of Russian oil, with gas prices reaching record highs this week, though in a poll, the majority of Americans said they would still support the ban despite price increases.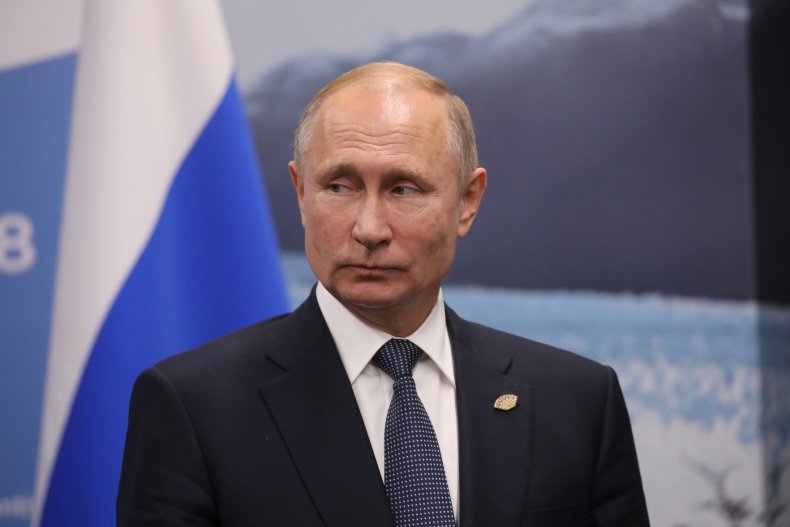 "Prices [in the U.S.] are high, inflation is unprecedentedly high, has reached historic highs," Putin said. "They are trying to blame the results of their own mistakes on us. We have absolutely nothing to do with it."
Putin also said Russia would be able to meet its contractual obligations to supply energy despite the sanctions. Russia produces about 10 billion barrels of oil a day, constituting about 10 percent of the world's demand.Earlier this week, Russian Deputy Prime Minister Alexander Novak warned that a ban on Russian oil could spike prices up to $300 per barrel.
However, despite Putin's belief in Russia's ability to overcome what officials called an "economic war" against the country, Russia has felt the effects of western sanctions.
Earlier Thursday, Fitch Ratings downgraded Russia's credit rating to "junk status," giving it a "C" rating to warn investors the country might soon not be able to pay its debts. It said it believes "a sovereign default is imminent."
The ruble has also dramatically decreased in value. The Russian currency, according to a fact sheet issued by the White House, "is now worth less than a penny and has hit an all-time low after losing almost half of its value since Putin announced his further invasion of Ukraine."
Update 03/10/22, 2:50 p.m. ET: This article was updated with additional information.