Exclusive: After Capitol Riot, Super Bowl Security Ramped Up with Drones, 'Dirty Bomb' Detectors, More
Super Bowl LV was always going to be strange, what with COVID-19 pandemic protocols—and Tom Brady playing for not-the-Patriots. The January 6 Capitol riot is changing the game again, prompting the Department of Homeland Security to issue a National Terrorism Advisory System (NTAS) Bulletin last Wednesday declaring a "heightened threat environment."
"After recent events, we are looking at the lessons learned ... and we are applying [them] to the Super Bowl," says Kevin Sibley, the number two at the federal Homeland Security Investigations field office in Tampa, Florida, where the event will take place. Hundreds of additional police and federal officials are being activated. "We have assets in place and are prepared," Tampa Police Assistant Chief Ruben Garcia said at a news conference this week. "It's an all-hands-on-deck event," he said.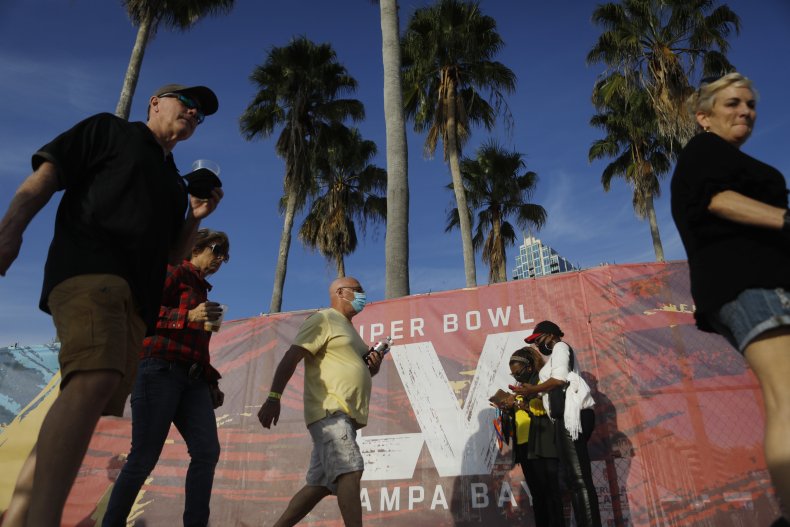 Even before the January 6 violence, DHS designated the Sunday February 7th game, to be held at Raymond James Stadium, as a "SEAR-1" security event, one step below the National Security Special Event declaration made for President Biden's Inauguration. This highest level Special Event Assessment Rating is reserved, according to Homeland Security documents, for events of "significant national and/or international importance" and signals an assessment that the game could be a target of either terrorist or criminal activity.
Security planning for the Super Bowl began almost a year ago, and a Joint Special Event Threat Assessment overseen by the FBI has also been completed. That "For Official Use Only" report says that federal authorities are "concerned about terrorists' sustained interest in targeting venues with increased crowd density, such as the Super Bowl." But it also states that the FBI and DHS have "no information to indicate any specific, credible threats to or associated with Super Bowl 55 or related events."
But the Assessment ignores the pro-Trump crowds that mobbed the Capitol. In previous years, Super Bowl threat assessments have stated that "acts of non-violent civil disobedience (for example, protests without a permit) ... are outside the scope of federal law enforcement jurisdiction." This year, officials say, disruptive protests are very much front and center, with the FBI working closely with Florida and Tampa law enforcement.
"We look and see what is happening in our environment and ... we adjust our plan," says Michael McPherson, the FBI Tampa Special Agent in Charge.
Because of COVID-19, this year's Super Bowl crowd size is projected to be about one-third smaller than most games. National Football League, players, and teams have forgone the usual piles of free tickets that are normally then distributed to thousands of friends and family. The NFL now says they expect some 22,000 to attend, six thousand more than were projected in December. "We're going to try to bring as many fans as we can safely do into Raymond James Stadium," said NFL commissioner Roger Goodell. A third of all the tickets are being given out for free to health care workers who have been vaccinated.
A senior military officer assigned to a new intelligence effort directed against violent domestic threats says that while there is no current information indicating that "right wing insurrectionists" will target the game or the stadium, the chatter on social media and the game's location in Florida—Donald Trump's new domicile—has made everyone nervous. The officer requested anonymity because he is discussing sensitive security planning.
"We have unprecedented tasking to search through the nooks and crannies of social media and to work more closely with our federal, state and local partners in collecting and passing along information," the officer says. "The events at the Capitol obviously were a game changer for domestic security." The officer cautions, though, that many of the same dynamics at play before January 6th—particularly the danger in the current environment of provoking the very thing authorities are seeking to avoid—has created a dual system of official and unofficial threat reporting.
"The national bulletin," the officer says, "helps to focus everyone." But the officer warns: "We still do not have clear domestic rules and no one is content any longer to say that this is solely the FBI's domain."
With the SEAR-1 rating, DHS is formally placed in charge of coordinating overall security with a senior Secret Service official normally designated the lead federal official.
Overall, more than 1,000 federal officers from Homeland Security, the Department of Justice, and a half dozen other federal agencies are being assigned to Super Bowl security efforts, both in Tampa and at distant intelligence watch centers. What role the Florida National Guard will play is still unclear. Newsweek reached out to the Guard but received no answer.
To enforce the drastically different circumstances, the city of Tampa has issued special guidelines for the big game, reminding those attending of physical distancing rules and of mandatory face coverings at all times. Hoping to head off too many political statements, the city has also barred bandanas unless an N95 face mask is worn underneath.
"To preserve the public health, safety and welfare of all citizens, visitors and participants as well as the aesthetic conditions of the area," the city government has also declared, "a temporary Event Zone will be established" from January 28-February 9. The Zone restricts tents and signage, commercial merchandize hawking, as well as handbills and signs, giving police extra authority as well to enforce alcohol regulations and other licensed activities, even on private property.
A Tampa police lieutenant says that after the Capitol riots, potentially disruptive activities that could lead to a riot will be closely monitored. No one, he says, wants to limit either legitimate protest or provoke what he calls "certain elements" to converge on the event because they think they have been singled out. The Lieutenant, a career Tampa police officer, requested anonymity because he is not authorized to publicly speak about sensitive matters.
Meanwhile, the Mayor of Tampa, Jane Castor, dismisses the notion of any kind of riot. "This is Tampa Bay, we're not going to storm anything," she said on Monday.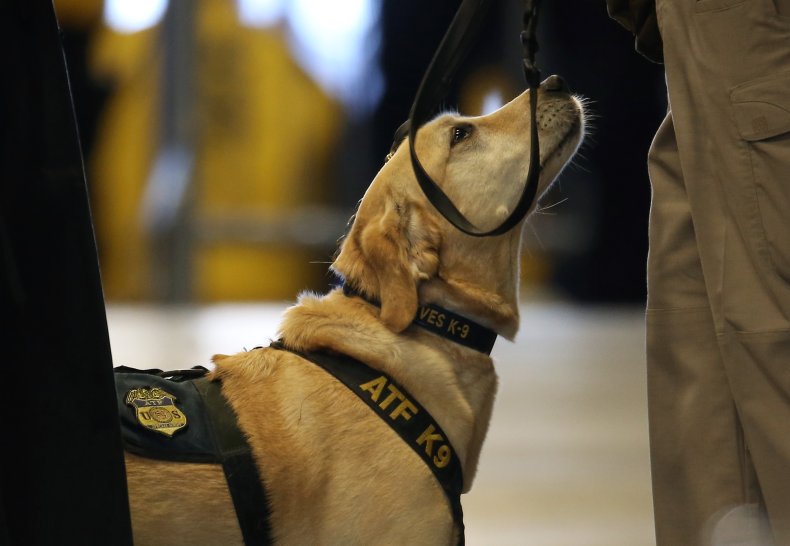 While protestors are this year's greatest concern, the federal Super Bowl security army will also focus on the enduring and seemingly never-ending list of potential threats that every big game provokes – everything from defeating the threat of counterfeit NFL merchandise, to stopping human trafficking, to protecting the venue against drone attacks, and even preparing for the potential use of a weapon of mass destruction.
This year, because of COVID-19, other agencies are also using the game to convey their own messages, ones that security officials admit could be seen as government overreach. The Department of Agriculture, as an example, has started an advertising campaign regarding food safety to protect America from the threat of nachos. Meanwhile, the National Highway Traffic Safety Administration has its own "Fans Don't Let Fans Drive Drunk" campaign, and it and the CDC are promoting "virtual" Super Bowl parties, the transportation agency saying they have "the bonus of no need to worry about drinking and driving!"
Florida's Attorney General Ashley Moody has launched the efforts this year to stem human trafficking at the big game, working with the lead federal agency, which is Immigration and Customs Enforcement (ICE). That effort enlists federal and state authorities and hundreds of volunteers, and this year everyone from Uber to commercial truck drivers to assist in spotting and reporting cases.
Last year, when the Super Bowl was held in Miami, state-level intelligence organizations wrote that some 54 national and international gangs had branches or members in Florida, and that all of them were involved in sex trafficking and trafficking, as well as the sale and distribution of illicit narcotics and prescription drugs, and illegal gambling and loan sharking.
Prostitution, the Tampa police Lieutenant says, is a particular feature of professional sports, especially the big games when lots of high rollers are around. Florida as a state has the third highest rate of human trafficking cases reported, according to an intelligence report prepared by the ICE Human Smuggling Trafficking Center. For last year's game, ICE deployed uniformed and undercover officers seeking to catch sex traffickers. And the FBI brought in its Child Exploitation and Human Trafficking Task Force. That effort led to 207 sex crime arrests made during Super Bowl week, three on federal charges, 39 for human trafficking or being an accessory to human trafficking, the remainder for prostitution and soliciting. Twenty women were rescued--the most ever, according to activists involved in the efforts.
Countering human trafficking is intricately linked to law enforcement and intelligence efforts to prevent the sale of fake NFL merchandise. Last year, over 200 federal and local police officers were assigned to that task. This year, police and homeland security officials say, more attention will be paid to the people who enter the stadium and ancillary Super Bowl venues. This includes not just the 22,000 fans who will attend the game, but also the thousands of contractors, stadium employees, vendors, volunteers and even journalists who will have access, those individuals all potential "insider threats" – even in the case of law enforcement officers.
Officials decline to comment on what special measures are being taken to vet those present, but veteran homeland security officials who have worked previous Super Bowls tell Newsweek that names will be checked against criminal and intelligence databases, that license plate readers will be used to look for suspects, and security cameras will be netted together to scan vehicles and crowds. Facial recognition software will also be used to match those present with known or suspected extremists. Once people enter the stadium, faces that don't match identities—every volunteer and stadium worker is photographed to get an access pass—will be filtered to analysts in the DC area, who can quickly query all of the contents of U.S. intelligence.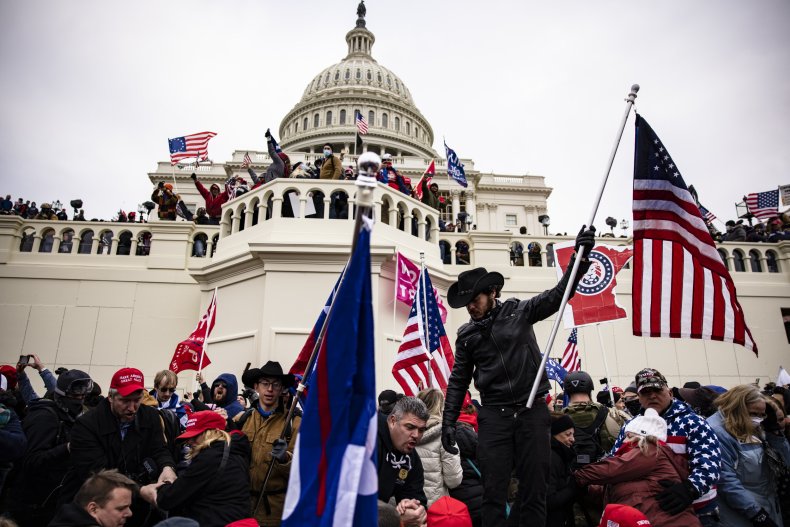 Ground surveillance will be supplemented by a fleet of surveillance aircraft operated by state and federal authorities. Both the DHS and the FBI will be flying surveillance planes, helicopters, and drones over Tampa. The most extensive surveillance will be conducted by Air and Marine Operations (AMO), a part of Customs and Border Protection, another DHS element. AMO is the world's largest law enforcement aviation organization and its aircraft and drones were used extensively in 2020 to monitor protests in Minneapolis and Portland, as well as in other cities.
For last year's Super Bowl in Miami, AMO flew large surveillance aircraft and drones equipped with sophisticated cameras and video trackers—the same equipment that is used in the Middle East to hunt al Qaeda leaders. Those planes and drones can feed intelligence to multiple DHS surveillance centers. Other small aircraft equipped to collect mobile phone location data were also flown last year and on stand-by. Authorities have declined to identify the size of the aerial surveillance effort in Tampa.
Another surveillance system in the skies in anticipation of the Super Bowl is looking for something slightly different. Starting on Monday, the Department of Energy's National Nuclear Security Administration will fly its Aerial Measuring System helicopters over Tampa for three days, taking background radiation measurements in order to prepare itself to detect any spikes that might indicate the introduction of a nuclear weapon or a "dirty bomb" later.
Weapons of mass destruction (WMD) are the premier official threat because it is also security and counter-terrorism official's greatest nightmare, even the smallest incident having outsize effects. Officials cite the 2014 Super Bowl, which took place in New Jersey, when just days before the game, multiple hotels surrounding MetLife Stadium received envelopes containing threatening letters and an unidentified white powder. Behind the scenes, the counter-WMD system prepared for an Anthrax attack. It turned out to be a hoax.
For this year's Super Bowl, the Energy Department's Nuclear Emergency Support Team (NEST) will deploy together with a secret FBI WMD team, the latter agency the coordinator for domestic terrorism threats involving nuclear, chemical, or biological weapons. A number of emergency teams will additionally be on standby, officials say. These include local police SWAT teams, FBI; Alcohol, Tobacco and Firearms; Secret Service special operations, Customs and Border Protection, and Homeland Security Investigations, an element of ICE.
DHS will also flood the field with its own counter-WMD efforts, including special biological agent sniffers quietly deployed to local airports, train, and bus stations. And the Transportation Security Administration is also deploying its Visible Intermodal Prevention and Response ("VIPR") teams to detect and sniff out suspect substances on the roads.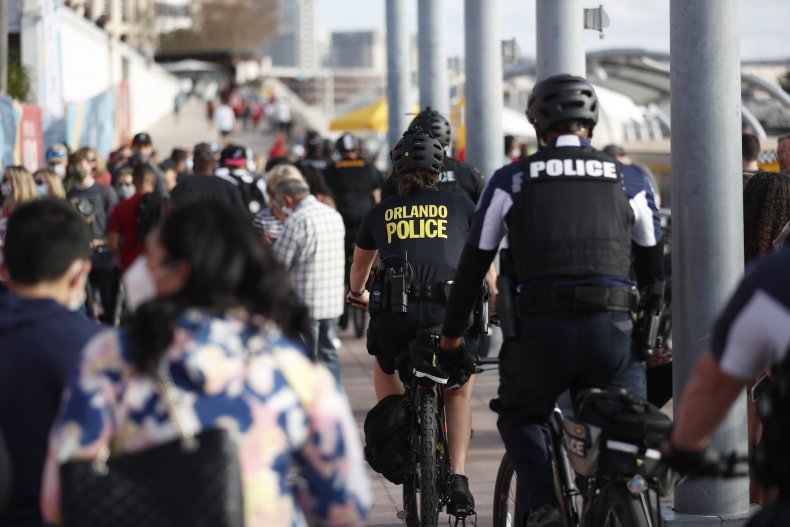 The Coast Guard, another DHS agency, has also declared a temporary safety zone in the waters surrounding downtown Tampa. "All persons and vessels would be required to transit through the safety zone at a steady speed and may not slow down, stop or anchor except in the case of unforeseen mechanical failure or other emergency unless given prior authorization," the agency posted in the Federal Register earlier in January.
Just as the waters adjacent to Raymond James Stadium are restricted, the Federal Aviation Administration has declared "special security provisions" for the skies over the Tampa area for February 3-9, including temporary flight restrictions over a 30 miles radius around the stadium. Those prohibitions include restrictions on the use of advertising banners or the flight of any sightseeing aircraft, ultralights, gliders, balloons, and drones.
To further protect the skies over the stadium, the North American Aerospace Command (NORAD) is flying fighter aircraft prepared to down any intruders who enter the 30 mile restricted area. "We will watch the airspace above the Raymond James Stadium," says Royal Canadian Air Force Maj. Gen. Derek Joyce, the Deputy Commander for NORAD's regional headquarters at Tyndall Air Force Base, located on the Florida panhandle near Panama City.
It is the threat of small drones outside of the reach of NORAD aircraft that is everyone's greatest concern. After a number of incidents where drones have dropped explosives—both in the Middle East and in Latin America—the FBI warned in a 2017 domestic threat report that "the payload function on the UAS could be used to ... deploy explosives or biological or chemical agents...."
To protect special events and outdoor venues – including this year's Inaugural – federal authorities erect a "geofencing" system that prevents small drones from entering a specified area. At last years' Super Bowl, the FBI briefed local police authorities on another new secret capability to take over the electronic controls of any unauthorized drones that appeared over Miami's Hard Rock stadium.
"Electronic mitigation is the act of using technology to effect the UAS [unmanned aerial system] in flight, to include overtaking the aircraft to fly to render safe location, or holding the UAS in place," the FBI briefing stated.
That capability was developed after an incident in April 2019 when a drone flew over Fenway Park in Boston during a Red Sox game, the operator managing to override the geofencing system. That same month, during a Europa League soccer match in Luxembourg, a drone flew into the stadium carrying a flag of the Republic of Artsakh, a region disputed by Azerbaijan and Armenia.
Though no weaponized drones have yet been intercepted in the United States, in nine days around the Super Bowl last year in Miami, according to internal government documents, the FBI succeeded in making 56 successful intercepts, 11 seizures, and two arrests. Four illegally flown drones were intercepted and two were seized on game day.
Beyond security, like previous Super Bowls, the Pentagon will also spend millions of dollars to use the game as a recruitment opportunity, and as an advertising setting for its own needs. During the National Anthem, says Gen. Tim Ray, the commander of Air Force Global Strike Command, three heavy bombers—a B-1 Lancer from South Dakota, a B-2 from Missouri, and a B-52 from North Dakota—will converge over the stadium, flying hundreds of miles to "showcase the reliability, flexibility and precision of our bomber fleet to the nation."