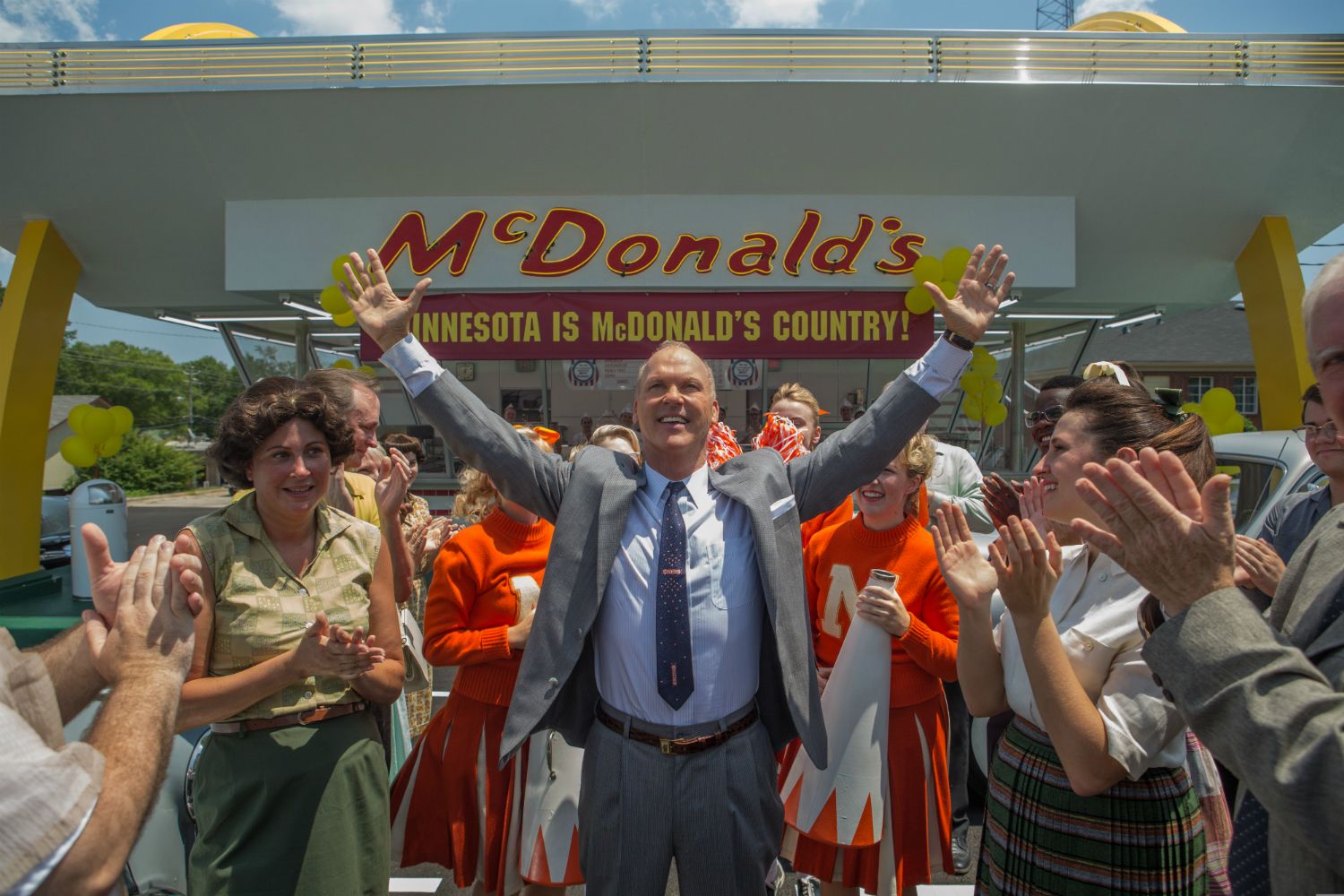 The Founder director John Lee Hancock is speaking out on the film's lack of awards recognition, particularly for Michael Keaton's portrayal of McDonald's magnate Ray Kroc.
The historical drama depicts how Kroc went from a traveling salesman to one of America's most successful entrepreneurs. Hancock's film delves into the little-known story of the relentlessly ambitious Kroc, who teamed up with the McDonald brothers, Dick and Mac, the owners of a small fast food restaurant, McDonald's, only to ultimately usurp them and claim the company from under them to create a global franchise.
The Founder, released in the U.S. in January, has surprisingly been shut out of all of the major movie industry awards ceremonies this year, including the Golden Globes and Academy Awards. Hancock and Keaton have both previously been contenders during awards season: Hancock guided Saving Mr. Banks to numerous nominations and directed Sandra Bullock to an Oscar for best actress in The Blind Side. Keaton, meanwhile, was nominated for best actor at the Academy Awards in 2014 for Birdman and has enjoyed a career resurgence since.
Hancock tells Newsweek that he is most upset for his leading man, who deftly portrays Kroc as both charming and sinister.
"It's very disappointing. [Keaton's] so deserving," Hancock says.
"Nobody knew about us. We weren't in the conversation. The conversation for awards season starts months and months before, and it has to be carefully calculated, and it wasn't.
"Different people that were on the [Screen Actors Guild] nominating committee saw the movie and told me: 'This is my favorite movie of the year. I wish I would've known, I would've voted for Michael.' I don't know how to answer that except nobody knew about us."
A spokesperson for Keaton declined to comment when contacted by Newsweek.
As for what went wrong with The Founder's awards season strategy, Hancock says: "I can't answer the 'why wasn't it out there,' but I do know it wasn't out there.
"It wasn't positioned in a way to [earn awards].
"I think everybody involved realizes the error of that. I certainly learned a valuable lesson—scream more."
The Founder is out now in the U.S. and released in the U.K. on February 17.