'Birdman' Takes Academy Awards for Best Picture, Best Director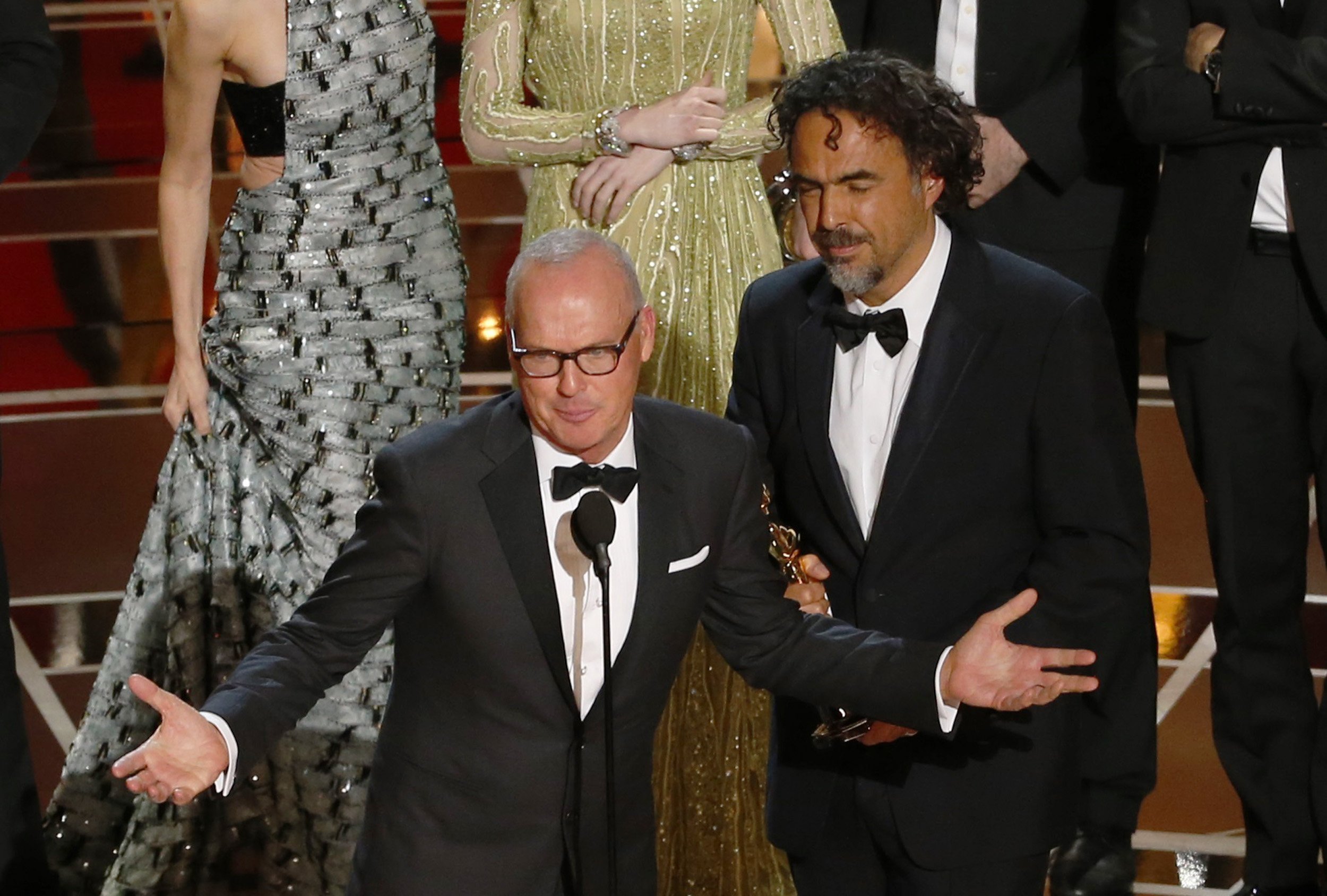 Alejandro G. Iñárritu's quirky and acclaimed Birdman or (The Unexpected Virtue of Ignorance) took the top honor at the 87th annual Academy Awards in Los Angeles Sunday night, winning Best Picture in what was widely perceived as a close race with Richard Linklater's Boyhood.
The film, which stars actor Michael Keaton as a has-been actor trying to reinvent his career with a Broadway adaptation, was a major winner throughout Sunday's show: It also took home awards for Best Original Screenplay, Best Cinematography and Best Director for Iñárritu.
The movie was filmed such that it appears to be a single, uninterrupted shot, and was shot on a relatively modest budget of $22 million, according to IMDb—not withstanding its stellar cast, which included Naomi Watts, Emma Stone and Edward Norton.
In his acceptance speech, Inarritu, who is Mexican, spoke out in support of his home country and immigration rights. "I want to dedicate this award for my fellow Mexicans," Inarritu said. "I pray that we can find and build the government that we deserve. The one who are leaving this country... I just pray they can be treated with the same dignity and respect as the ones who came before."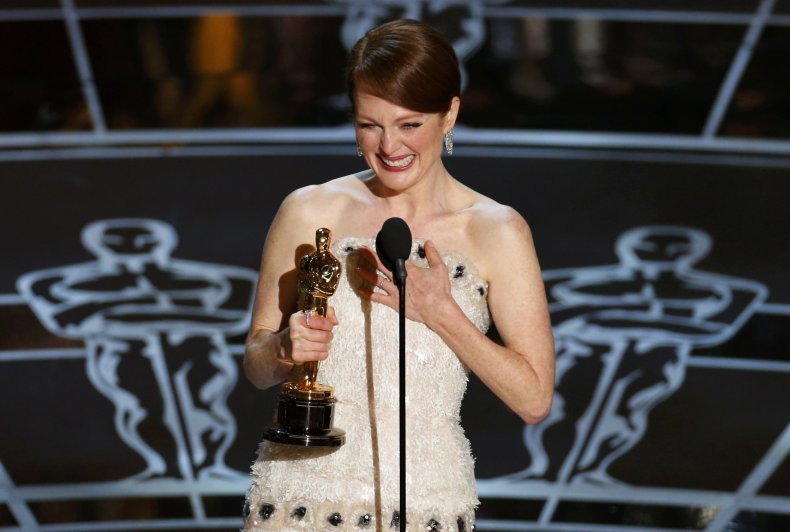 Birdman edged out critical favorites Boyhood, Richard Linklater's 12-year coming-of-age film, which was nominated for six Oscars but only won one, and Selma, Ava DuVernay's civil rights era drama, in the Best Picture category. The latter snub has already attracted substantial attention, as has the general lack of racial diversity in the Academy's choices.
Another big winner of the night was Wes Anderson's The Grand Budapest Hotel, which took home awards in four categories.
Those who disagree with Birdman's win might take comfort in the Academy's historically long list of Best Picture controversies.
See a full list of the winners here and catch up on the best moments of the awards ceremony, which included Neil Patrick Harris interviewing seat-fillers, a tribute by Lady Gaga to the Sound of Music and a call for income equality by Best Supporting Actress winner Patricia Arquette.