Patricia Arquette Champions Gender Equality in Night's Best Oscar Speech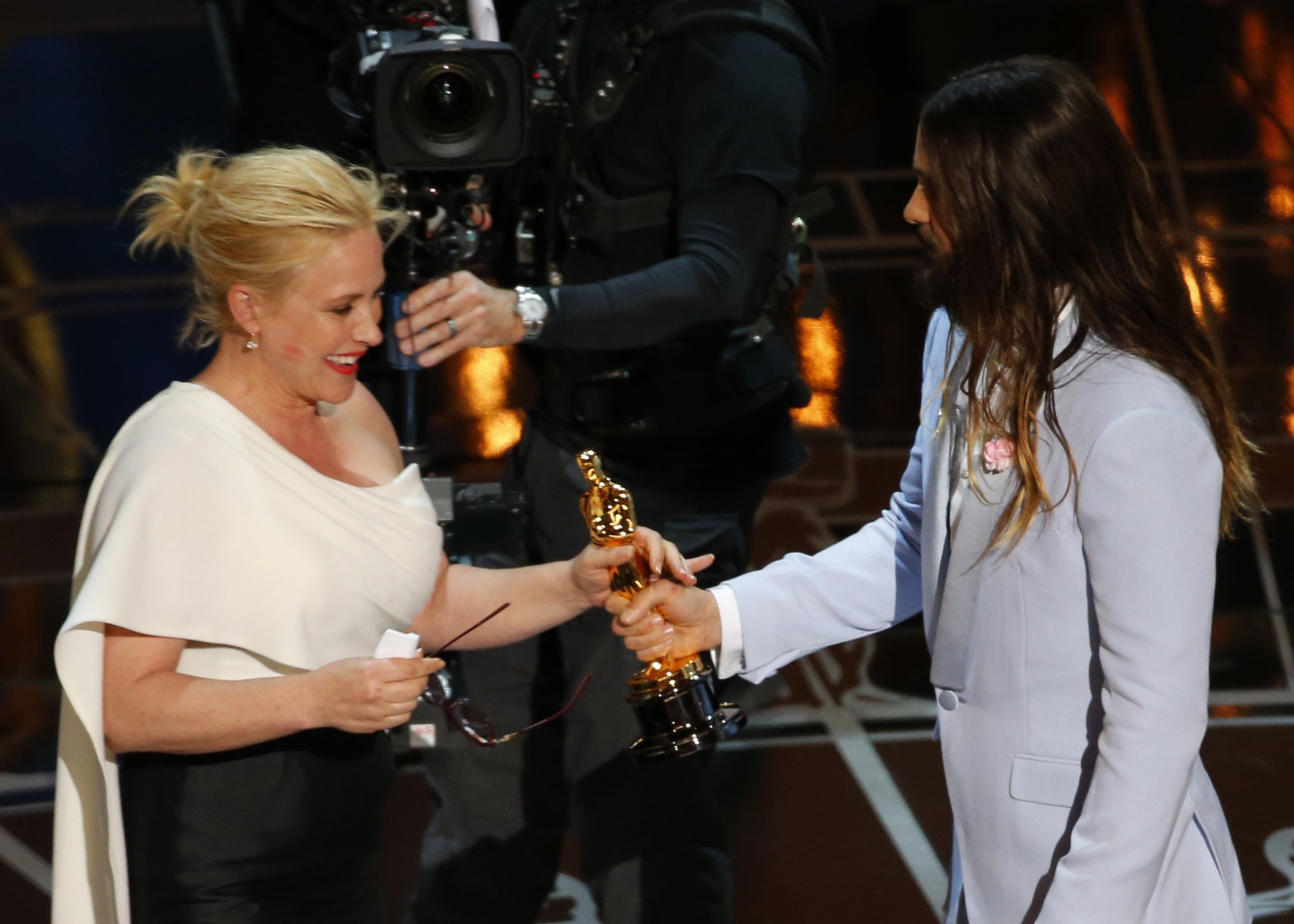 In one of the most rousing speeches of the Oscars Sunday night, Boyhood co-star Patricia Arquette delivered a powerful call for income equality when she accepted the award for Best Supporting Actress.
"To every woman who gave birth to every taxpayer and citizen of this nation, we have fought for everybody else's equal rights," Arquette declared, holding her trophy after delivering her thanks. "It's our time to have wage equality once and for all, and equal rights for women in the United States of America."
The statement drew an immediate reaction at the show, where a social media campaign against sexism on the red carpet has already received primetime attention. Meryl Streep was spotted pointing and yelling in agreement:
Twitter users picked up on one irony: Arquette delivered the women-focused statement after winning an award for an acclaimed movie that is titled—and themed around—Boyhood.
The actress, who portrays a single mother in the film, used her red carpet interview earlier in the evening to promote her charity GiveLove.