Exclusive: Naomie Harris Says She'd 'Love' Daniel Craig to Return as James Bond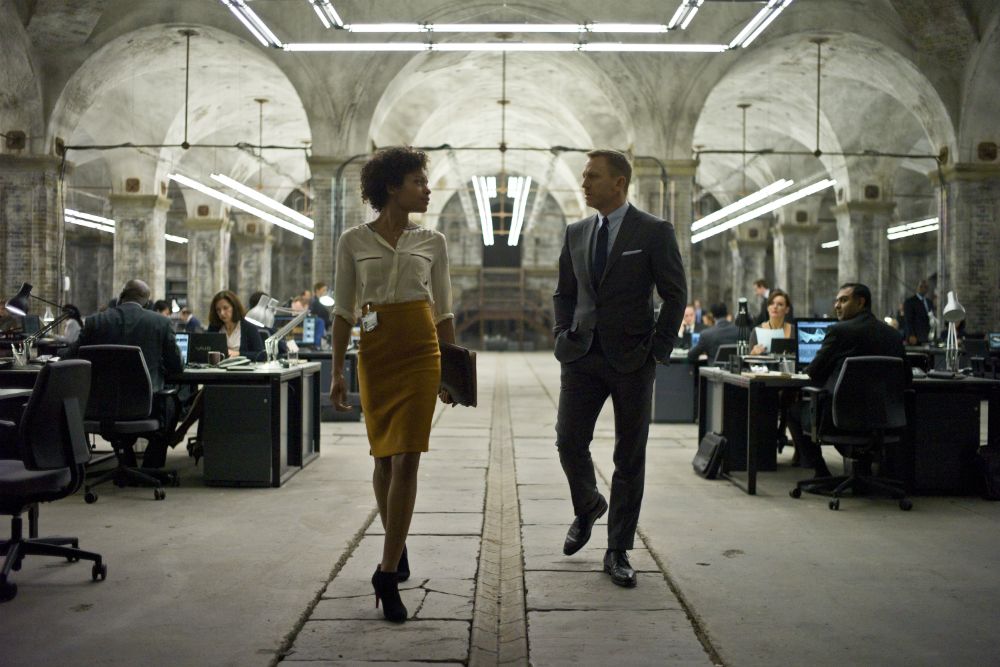 Since Daniel Craig's last outing as James Bond in 2015's Spectre, the rumor mill has not stopped churning overwhelming speculation about whether or not the actor, 48, will return for a fifth stint as 007.
Craig famously said he would "rather slash my wrists" than reprise the role when Spectre was released in October last year, although he later backtracked on those comments saying he could not think about making another film just yet after the grueling filming and promotional schedule for the last one.
Stars including Tom Hiddleston, Adrian Turner and Idris Elba have all been linked with taking over as Bond in the past year, but franchise producer Callum McDougall said Craig remained "absolutely the first choice," speaking to the BBC in September.
Newsweek sat down with Craig's co-star Naomie Harris—Moneypenny in Skyfall and Spectre—last week to discuss her new movie Moonlight, currently screening at London Film Festival, and asked her about the ongoing uncertainty about his Bond future.
It looks like the actor is in the dark just as fans worldwide. "I don't know… I would love him back, of course, but I have no inside information, I'm afraid," confessed Harris.
Even if Craig hands in his license to kill, Harris says she is happy to stick with the popular franchise.
"Absolutely," she said. "The Bond family are like my second family. I love being part of that franchise. Absolutely, I'd go back."
Over the weekend, Craig reportedly addressed his future with the film series at New Yorker festival. He was quoted as saying: "I love this job. I get a massive kick out of it. And if I can keep getting a kick out of it, I will."
In September it was claimed that producers had offered the actor $150 million to star in two more Bond films. Craig made his debut as 007 in 2006's Casino Royale.
Naomie Harris stars in Moonlight, currently screening at London Film Festival (October 5—16).