Exclusive: Watch Jamie Dornan's Dramatic Church Shoot-out in World War II Film 'Anthropoid'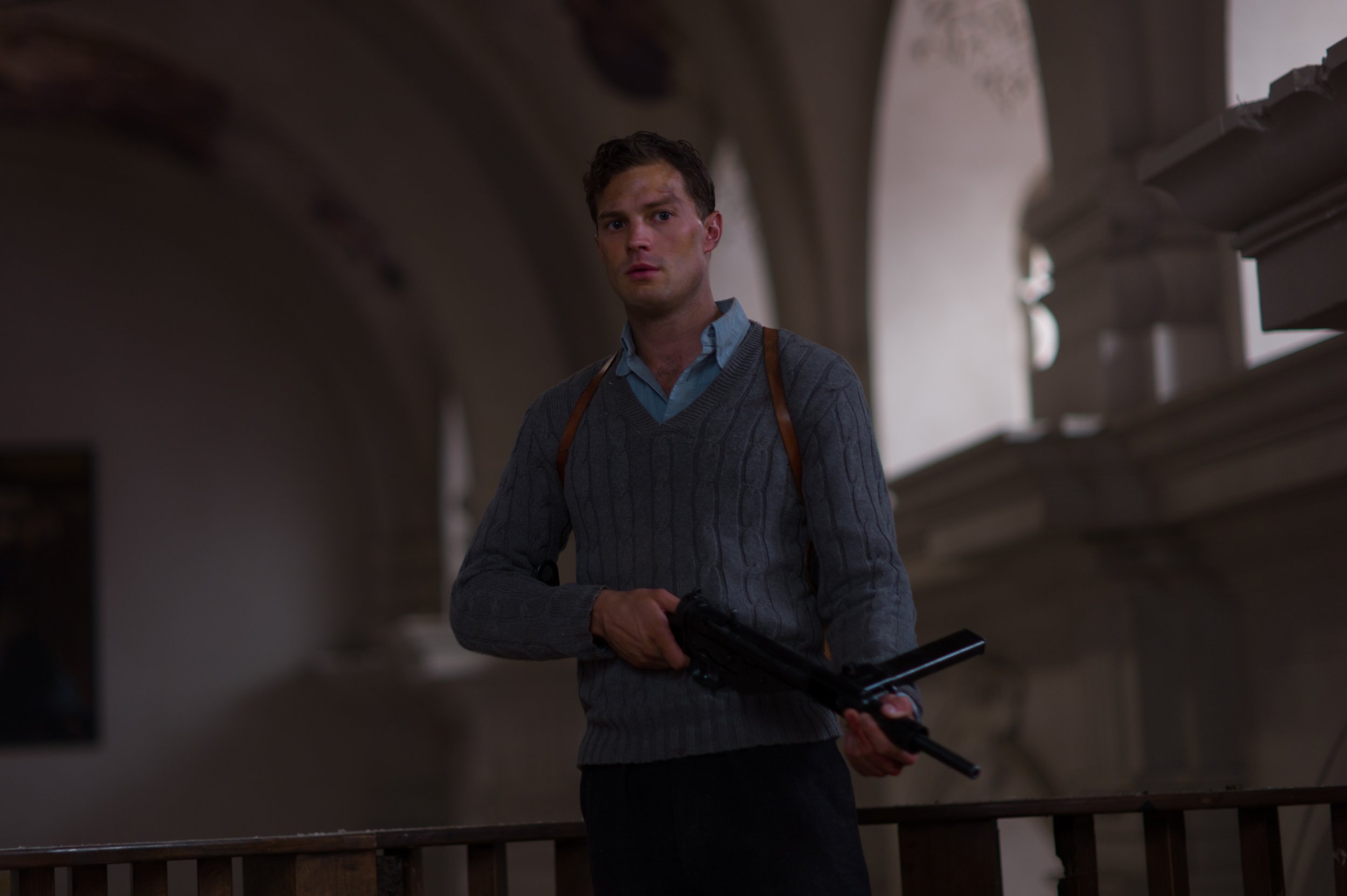 It is a good time to be a Jamie Dornan fan. The actor is back on television screens as serial killer Paul Spector in BBC's hit psychological thriller The Fall later in September and Fifty Shades Darker, the sequel to 2015's sex-and-masochism-fuelled Fifty Shades of Grey, is released early 2017.
But before that, the smouldering Irish star will be seen alongside another familiar face for BBC viewers— Peaky Blinders' Cillian Murphy—on the big screen in Anthropoid, released in the U.K. on Friday.
Dornan and Murphy play a pair of Czech operatives tasked with killing a Nazi commanding during World War II. The motion picture, directed by British filmmaker Sean Ellis, is based on the true story of Jozef Gabčík (Murphy) and Jan Kubiš (Dornan), British-trained soldiers who parachuted into their occupied homeland of Czechoslovakia as part of a covert mission to assassinate high-ranking SS general Reinhard Heydrich, who was third-in-command to Hitler and Heinrich Himmler.
In an exclusive clip presented by Newsweek, watch the dramatic moment Christian Grey turns action man as he finds himself in the midst of a church shoot-out with the Nazi army after being discovered.
The climactic scene spans 20 minutes, making it one of the lengthiest warfare battles depicted on film in recent memory. Anthropoid also stars Toby Jones, Charlotte LeBon, Harry Lloyd and Bill Milner.
Anthropoid is released in U.K. cinemas on Friday 9 September.