Exclusive: Watch Rosamund Pike in Interracial Marriage Drama 'A United Kingdom'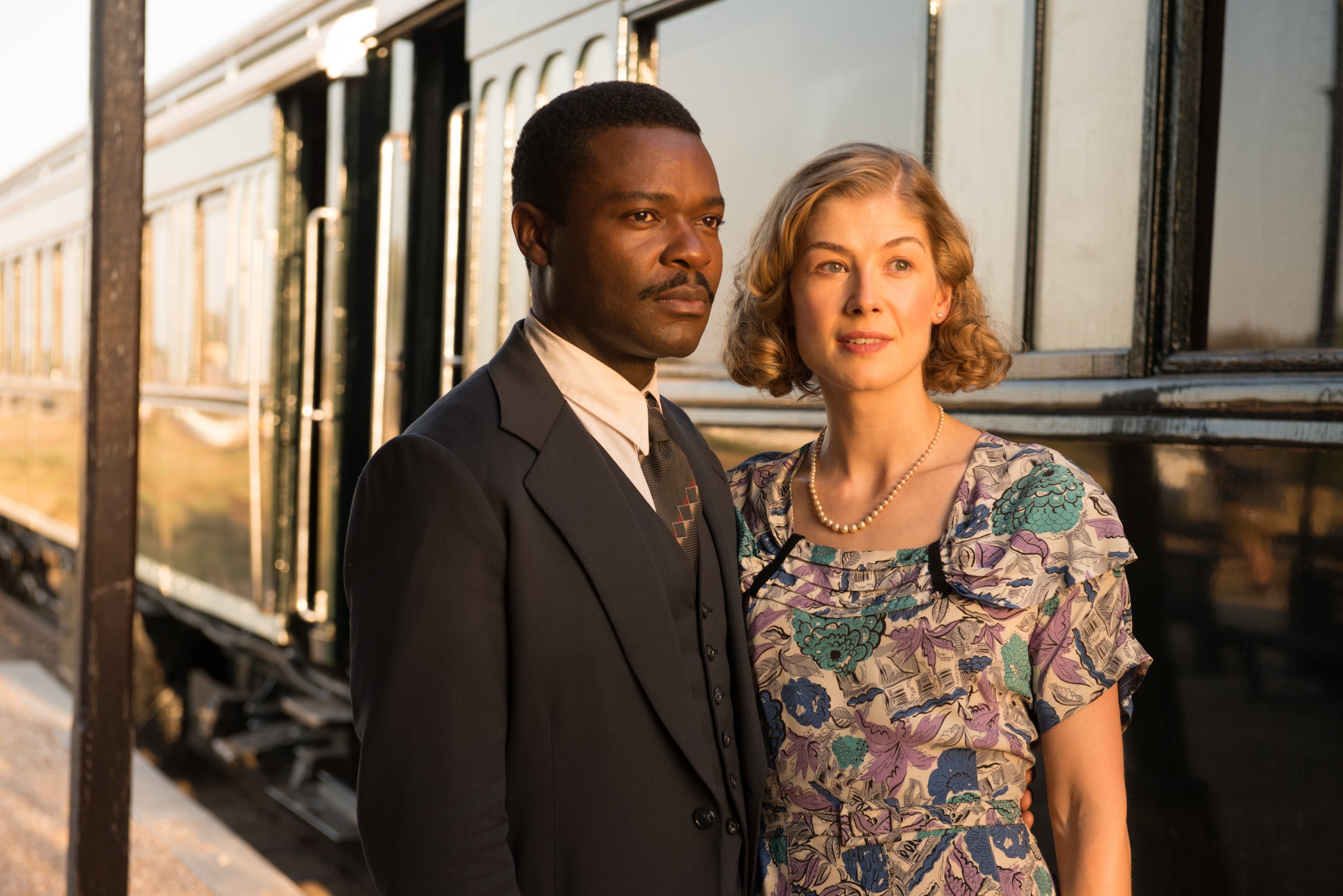 A biographical drama based on actual events, A United Kingdom stars actors Rosamund Pike (Gone Girl) and David Oyelowo (Selma).
Set in the late 1940s, the movie, which opened the London Film Festival (LFF) in October, is the story of Seretse Khama, the king of Bechuanaland—now Botswana—whose marriage to an English woman of little nobility of her own sparked diplomatic upheaval in both Britain and Africa.
The interracial union between Khama and his British bride, Ruth, threatened to undermine the political ties between Britain, which ruled Bechuanaland at the time, and its neighboring South Africa, then in the midst of reintroducing apartheid. Khama's marriage was also met with resistance in his country over his decision to take a bride outside of his culture.
However, Seretse and Ruth were undeterred. Faced with exile from Bechuanaland and a years-long separation, Khama led Botswana to political independence and became its first president.
Ruth, meanwhile, eventually won the hearts of the Bechuanan people by standing by her husband and campaigning on his behalf—as seen in this exclusive clip on Newsweek. In a show of appreciation to their queen, the tribeswomen of Becuhanaland congregate around her home and celebrate her in song.
A United Kingdom is directed by Amma Assante, the filmmaker behind British film Belle , and received warm reviews upon its LFF premiere last month.
A United Kingdom is released in the U.K. on November 25 and February 2017 in the U.S.