Exonerated Man Who Spent 37 Years in Prison Denied Compensation for Wrongful Conviction
A Florida man who was wrongfully convicted of rape and murder has been denied compensation for the 37 years he spent in prison.
Robert Duboise, 55, was released from prison in August 2020 after being behind bars since 1985.
However, Duboise had previously been to prison for non-violent offenses, and according to Florida state law, anyone applying for prison compensation is required to have a clean record.
Since his release from prison, Duboise has been appealing to various Florida politicians to try and have this law waived. His story caught the attention of state Senator Jeff Brandes, who has filed legislation that would allow Duboise to bypass the law.
"An incredible story...we've taken a portion of their lives as a state then they should be compensated for that wrongful conviction," Brandes stated.
Florida state law sets compensation for wrongful convictions at $50,000 per year served, meaning Duboise would receive a total of $1.85 million in damages.
Beyond financial compensation, Brandes' legislation would also provide Duboise with 120 hours of free education at a state or trade school.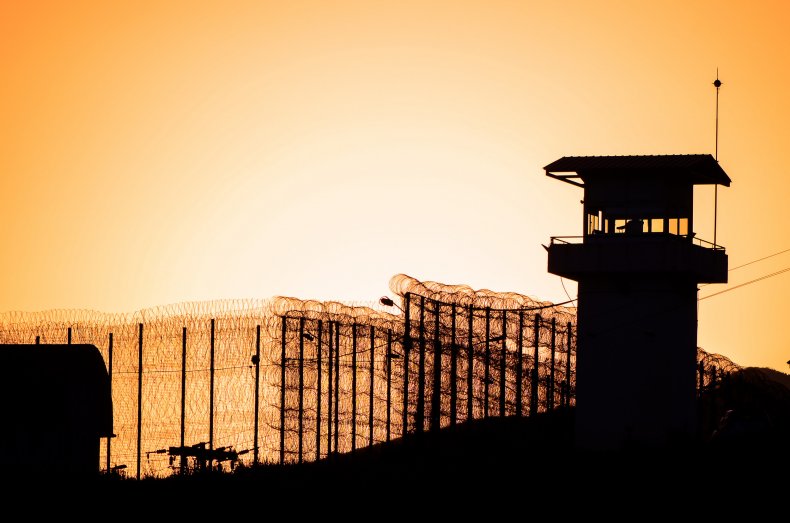 Duboise had meetings with a number of other Florida lawmakers, including the head of the Senate Democrats, Lauren Book, according to WEAR-TV. He explained how he had spent the year since his release assisting the homeless and completing odd jobs as a handyman.
If the law were to be waived, it would not be the first time.
In 2020, a local Jacksonville man, Clifford Williams, received over $2 million in compensation after spending 43 years in prison. This is despite the fact that Williams, like Duboise, had had a prior conviction.
Duboise had been arrested in 1983 for the rape and murder of a 19-year-old woman. Despite minimal physical evidence linking Duboise to the crime, he was found guilty and originally sentenced to death by a Florida state judge.
After three years on death row, the Florida Supreme Court commuted his sentence to life in prison.
With the assistance of the Innocence Project, which helps to exonerate wrongly convicted felons, Duboise was able to uncover new DNA evidence that proved his innocence.
"To walk out of this nightmare and hug my mother and sister after almost four decades, knowing I was innocent is bittersweet," Duboise said at the time of his release. "I am grateful to be here, now with a chance to move forward, but I know there are more innocent people like me still behind bars."
The Innocence Project has estimated that up to 20,000 people in the U.S. prison system have been falsely convicted. Under 3,000 have ever been fully exonerated in court.
"Wrongful convictions erode the foundation of our justice system. For 37 years, we've had an innocent man locked up in prison—while the real perpetrator was never held accountable for this heinous crime," the Innocence Project said.
In an email to Newsweek, the Innocence Project stated: "Mr. DuBoise is one of 15 exonerees barred from being compensated because of the unique barriers in Florida's law. In order to ensure all exonerees are compensated without having to go through an arduous claims bill process, the Innocence Project is working with legislators to improve Florida's statute. HB241 & SB526...would finally ensure these exonerees are able to apply for the compensation they are owed."
Update 11/08/2021, 7 p.m. ET: This article has been updated with a statement from the Innocence Project.